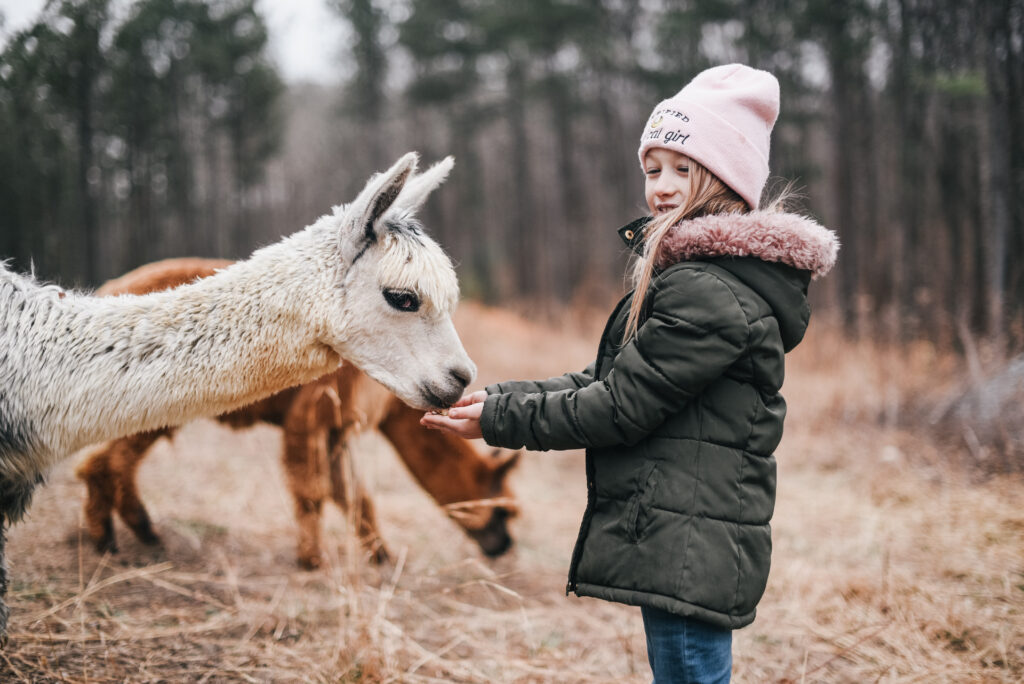 One of the questions we receive most during this time of year is "What does a flower farm do during the winter?" or something like "I'm sure you all aren't as busy without the flowers popping up!" We are always so incredibly appreciative of the interest around our flower farm. Sharing our biggest passion with all of you excites us every day. Having a community that not only cares about investing in sustainable flowers but takes interest in what goes on behind the scenes to grow them is a dream come true. Maintaining a flower farm that is biodiverse and sustainable is a year round dedicated task that is quite a challenge but an even greater joy (click here to read more specifically about biodiversity). In this blog article, we're inviting you into the most important time of year… Winter on the flower farm- growing flowers and conquering frigid weather!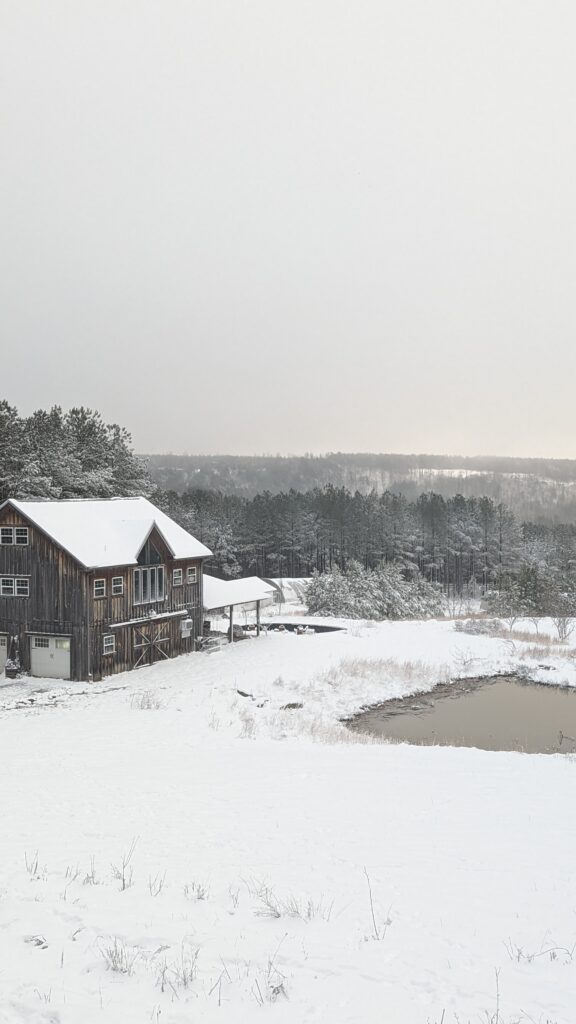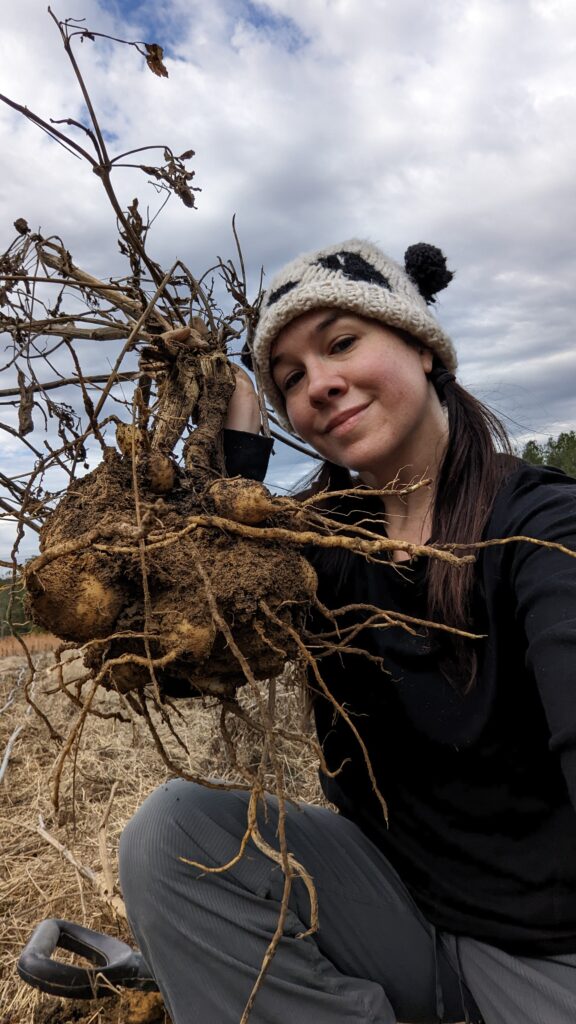 the flowers
Once the frost hits around mid-October, our growing season on the farm officially comes to an end. It is sad to see the dahlias go (as they are usually the last flowers we enjoy in large bunches too!), but it's also nice to take a deep breath and reset before we begin prep for spring. First, we dig up half of our dahlias for storing and leave half in the ground. This is a slow and steady process. Clean up and prep continues for our big summer field. This time around, we collected seeds and *secret* will be selling those in the store sometime in the next few months! At this point in early winter, the growroom has seedlings already growing for our 2023 flower season which is always exciting to see. One of the first bulbs we plant are tulips, 15,000 of them to be exact. We also plant around 4,000 anemones and ranunculus.
In December, our tulip bulbs were planted in the first tulip trench. Erin and Bessie worked so hard digging this in the hoophouse, and boy is it going to be a sight once these colorful buds appear. Our growroom is a special area we get to pop into every day to watch the sweet seedlings grow a little more morning by morning. The first thing we start in the growroom is lisianthus, as it takes the longest time in the growroom and we will do 2-3 more successions after the initial planting. Then we plant cool weather favorites: campanula, snapdragons, and stock which have already been planted out from the seed trays into the hoophouses. We have also started delphinium, foxglove, iceland poppies, lunaria, and others.
In January, we will start another several thousand seedlings for early spring and summer crops. They are fertilized with worms or fish weekly. We also direct seed in our cool weather field which includes nigella, larkspur, and bachelor's button. To protect these, we carefully monitor the weather and cover on freezing nights to keep the still-tender seedlings safe from frost.
January is such a wonderful time to refresh our spaces on the farm. We will continually clean up the fields and growroom. Both hoophouses were cleaned out in December and have been planted to about 3/4s of the way full. As the New Year approaches, we begin seeding trays like crazy in preparation for planting very early spring. When it comes to the first flowers we that bloom… we may have some anemones pop-up early this month along with some hellebores! Next, towards the end of February, our 15,000 tulips will start blooming.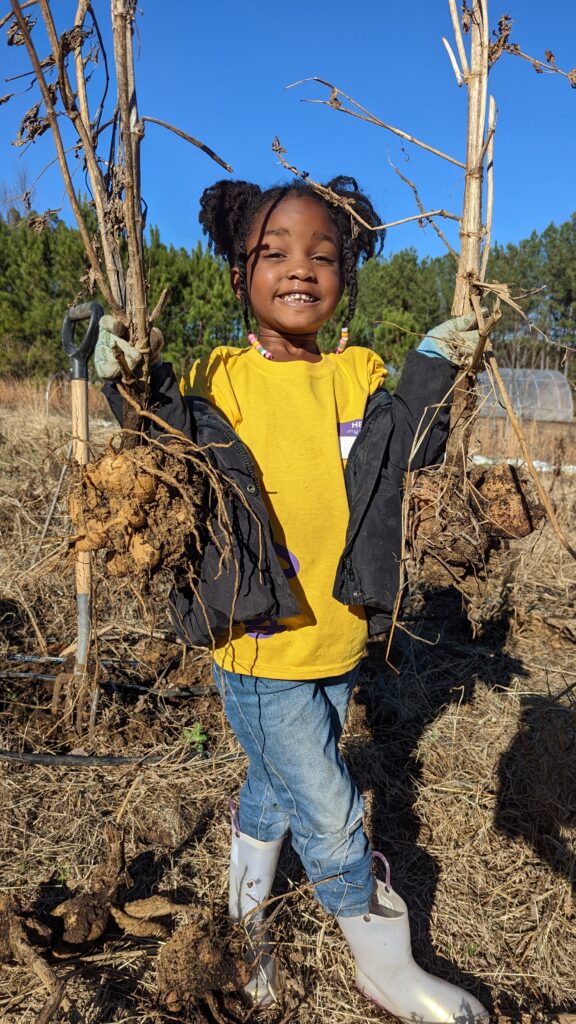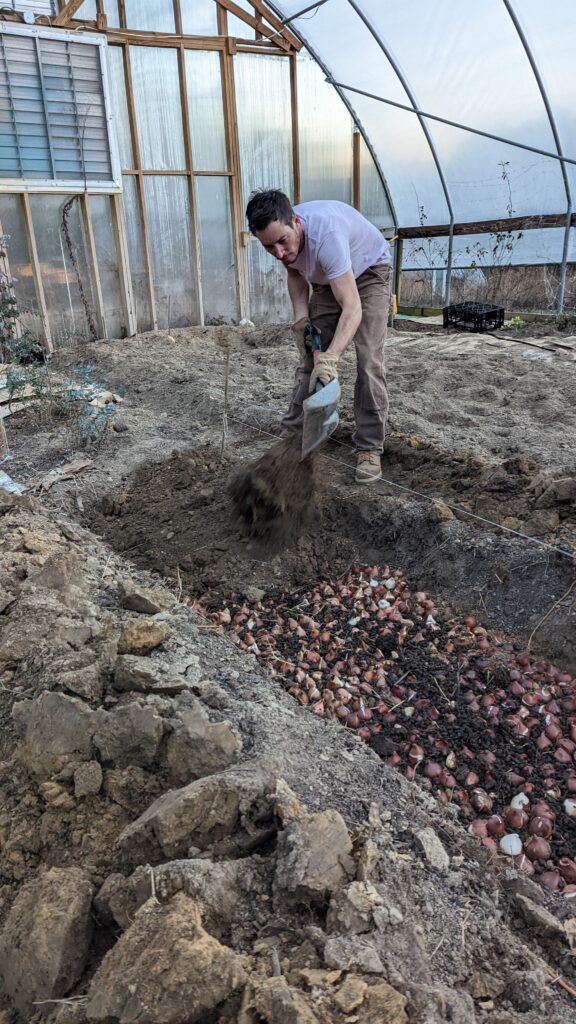 Here are some of our animal friends… Because our flower farm is biodiverse, the animals help keep our land fertile and bountiful. In return, we are able to grow beautiful flowers sustainably. We can't forget to mention how they help out year round– fertilizer, protection, keeping unhelpful animals away, soil erosion prevention, and avoidance of chemicals and pesticides.
the frigid weather
The day before Christmas Eve was wild, and we'd never wanted our weather app to be so wrong. Temperatures got down to -1 on the farm, which I believe is record breaking for us. As far as flowers go, nearly all of the dahlias were dug up and the orchard field dahlias were covered in thick mulch and a silage tarp. We stayed up past midnight the night before the low temperatures were scheduled to hit to winterize the farm and make sure all the critters were taken care of. We rigged faucet enclosures for our 5 faucets and turned off the water to the fields and hoophouses to let them drain. In the growroom, we turned on heating pads and domed the seedlings while the hoophouse with stock, yarrow, echinacea, and snapdragons received a diesel heater. We only use this when we are in single digits, as it is expensive to run and requires us to check on it every 8 hours.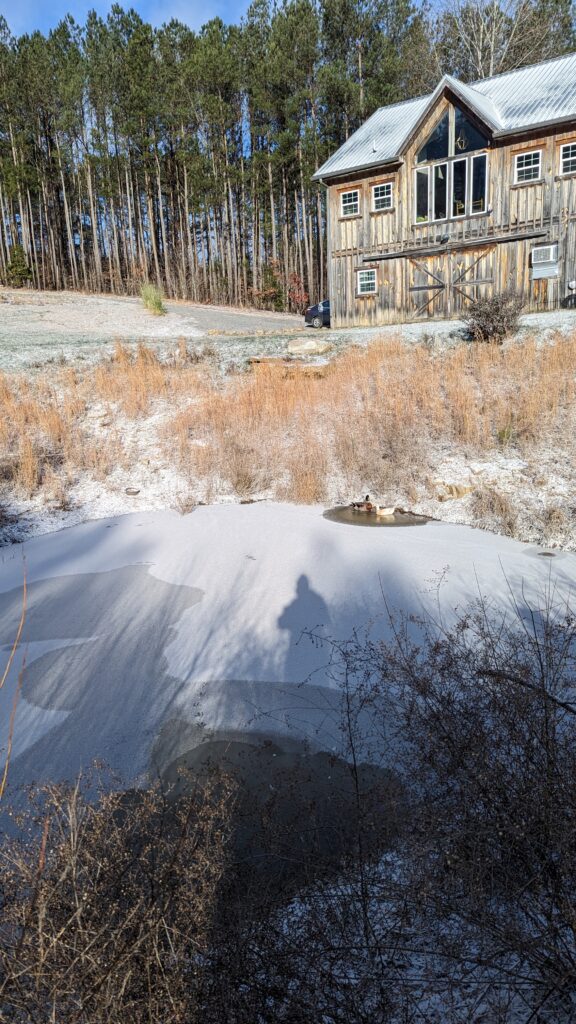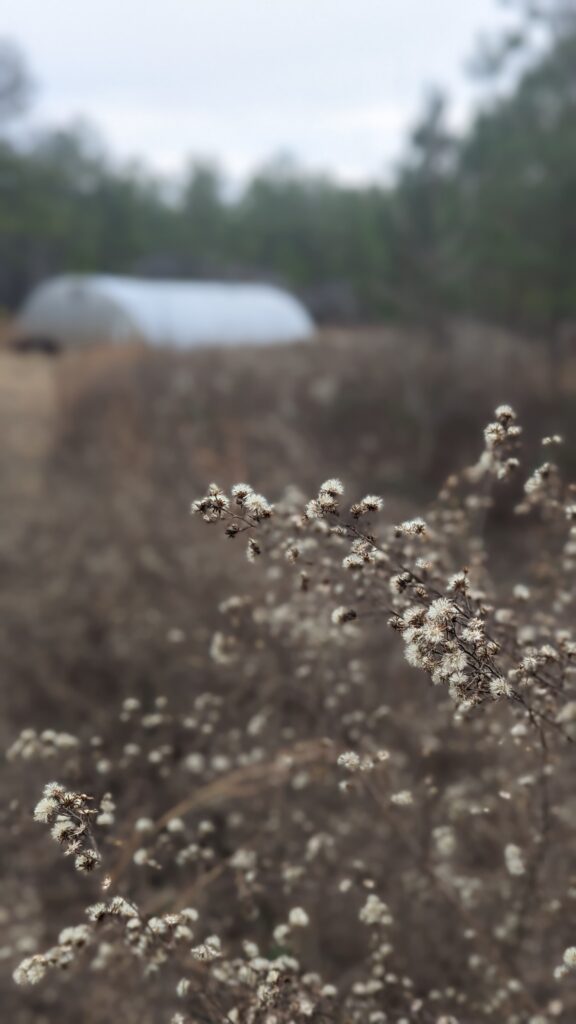 As far as animals go, we enclosed part of the alpaca structure to give them more break from the wind. They also received extra hay and soaked beet pulp in addition to their feed to help keep their body temperature up. They love the cold weather, but this was a little too cold for them. The goats and geese received extra hay for their bedding. The chickens and peafowl were given heat lamps and radiant heaters, while our littlest chick, Ludacrissy, was well protected by her silkie mom, Ophelia. The ducks appeared to be unfazed and had a great time waddling around on the ice and swimming in the cold water. The farm dogs were all bathed and got to come inside (which they enjoyed immensely!) We were so grateful things weren't as bad as they could've been and boy did our team work harder than ever before- in the wee hours of the morning, late until midnight, and hours during the day- prepping for this record-breaking low temperature day!
If any of the info you read about in this blog post sparked some passion for flower farming or reminded you of some sweet moments you had farming in the past, we have both individual volunteer opportunities and group volunteering days. The spring will definitely bring more group volunteering days! We would be happy to have you. Click here to submit a form of interest, and get excited with us as we look forward to our beautiful harvest season beginning in early March!