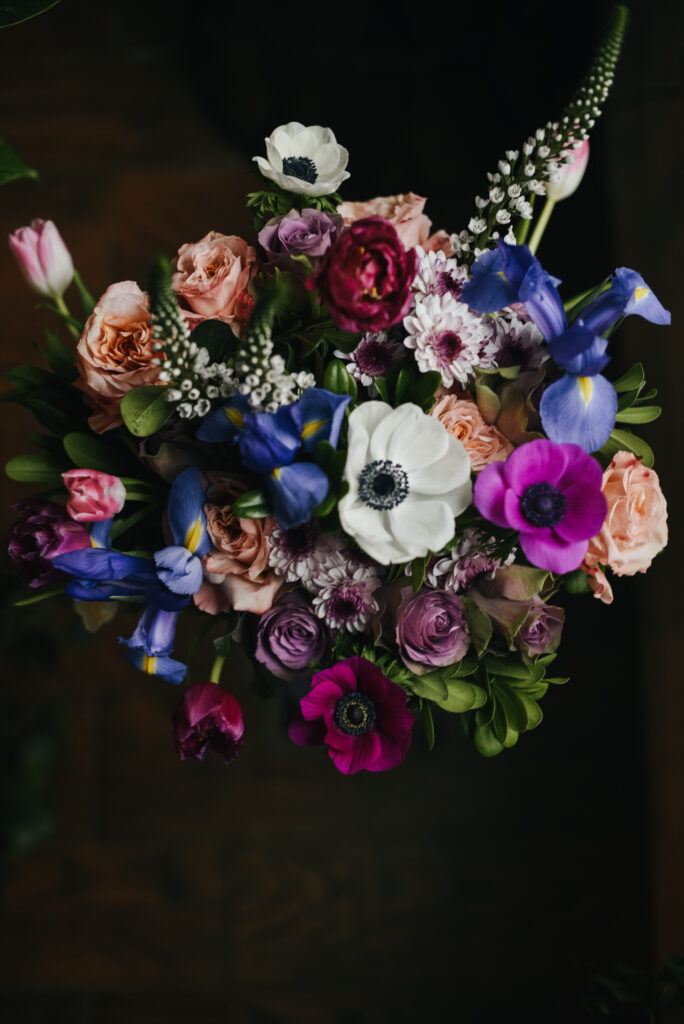 Here at Joli Jardin we absolutely love the beautiful functionality of dried flowers. By preserving your bouquet that was once fresh for a short yet special period of time, you are now able to enjoy a personal keepsake that lasts forever. Drying flowers is an art that involves natural preservation. Not only is this a sustainable route but an effort to prevent waste after fresh flowers have served their time. Taking the proper measures throughout this process is essential to ensure that your flowers look, feel, and even smell as they should before you put them to creative use!
To see all of their magic in its fullest, we are sharing our tips for drying, styling, and purchasing dried flowers. If you haven't had much luck in the past with saving your fresh flowers, this post is for you. If you've purchased or were gifted flowers you want to cherish longer, this post is for you too. Here are our dried flower tips & tricks…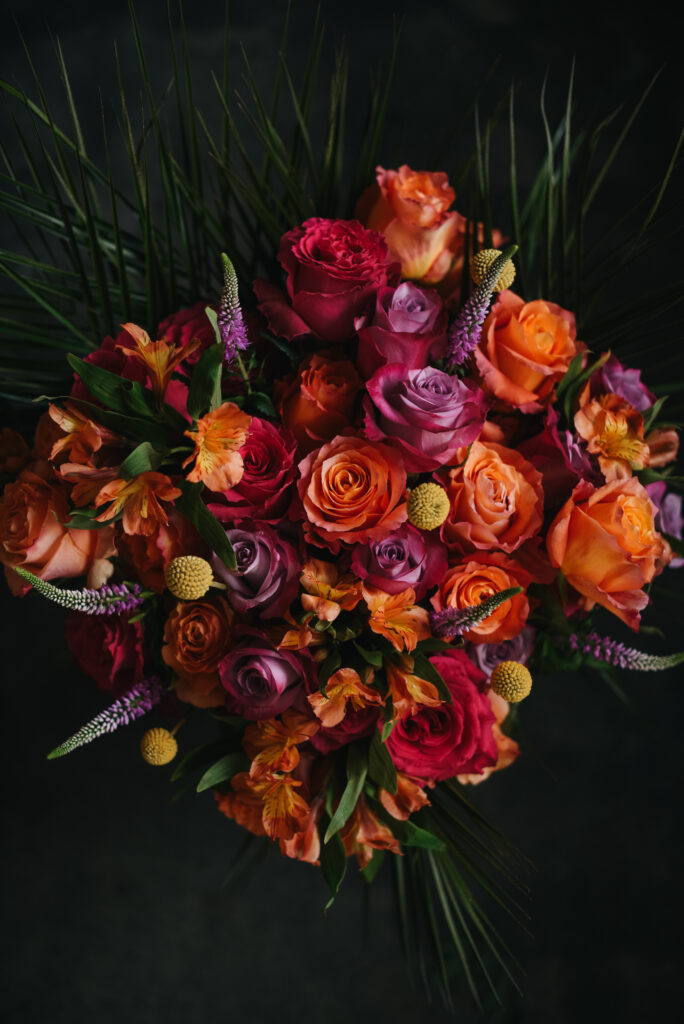 DRYING YOUR FLOWERS
Depending on what type of flowers are in your arrangement, flowers will typically last about a week and then can be removed from the water to prepare for the drying process. Make sure residue isn't hanging from the stems. Strip excess foliage, especially any leaves close to the bloom. Gather a bunch in your hand, grab a rubber band, and hang them upside down in a dark, well-ventilated area. Stay away from an atmosphere with direct light like a window or a room with heavy moisture such as your bathroom or kitchen. If you've dried flowers before only to find a moldy and pungent scent, your flowers may have grown… well, mold. This may have been caused due to leftover residue from the vase or improper location where they dried.
Did you know that blooms purchased wholesale from Kroger or Publix are sprayed with preservatives and are more likely to smell moldy? Dried flowers should and will smell musty but in a subtle way. Following the steps listed above will prevent mishaps. This method is known as air-drying. What flowers dry best? Robust flowers such as roses, baby's breath, limonium, strawflower, statice, celosia, gomphrena thistle, and more.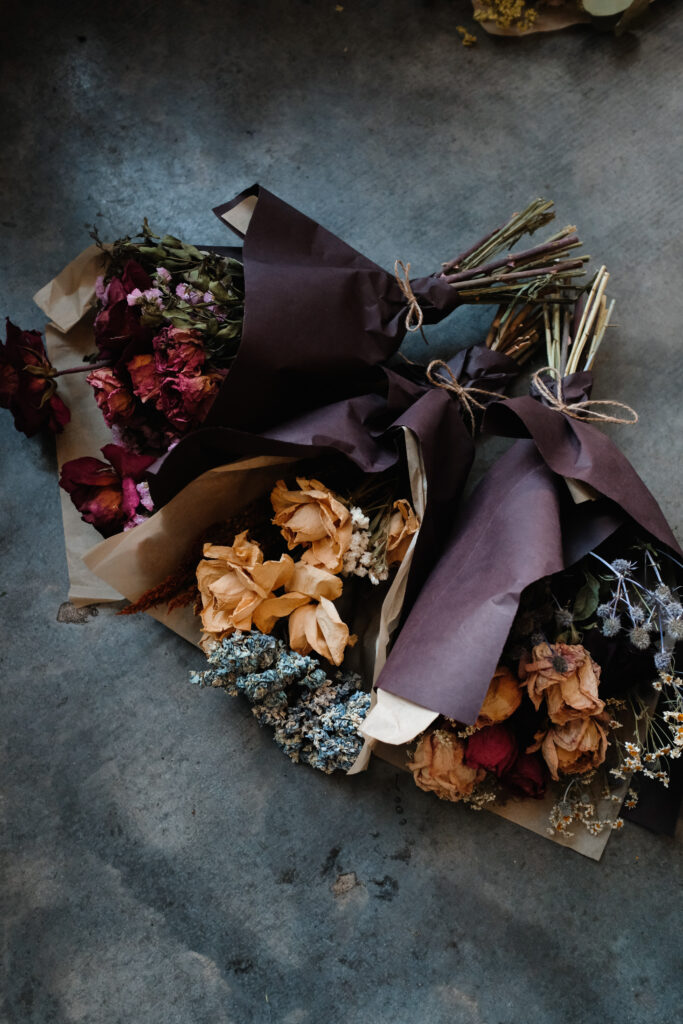 STYLING YOUR DRIED FLOWERS
In our shop, we meet people who sometimes feel uncertain about their stylistic desires for dried flowers. You can't go wrong, but I always recommend simply treating them as fresh flowers. Don't overthink it. For a simplistic approach, less is more when placing dried flowers in a bud vase on your bedside table. For a dramatic moment, create an arrangement for your kitchen or dining room table. Sometimes I simply keep the dried bundles hanging upside down for decorative purposes for a European flower shop look. Expect your flowers to dry in more muted tones than when they were fresh. If you love more vibrant tones, mix in some fresh flowers! We love to add dried flowers for texture in a fresh bouquet.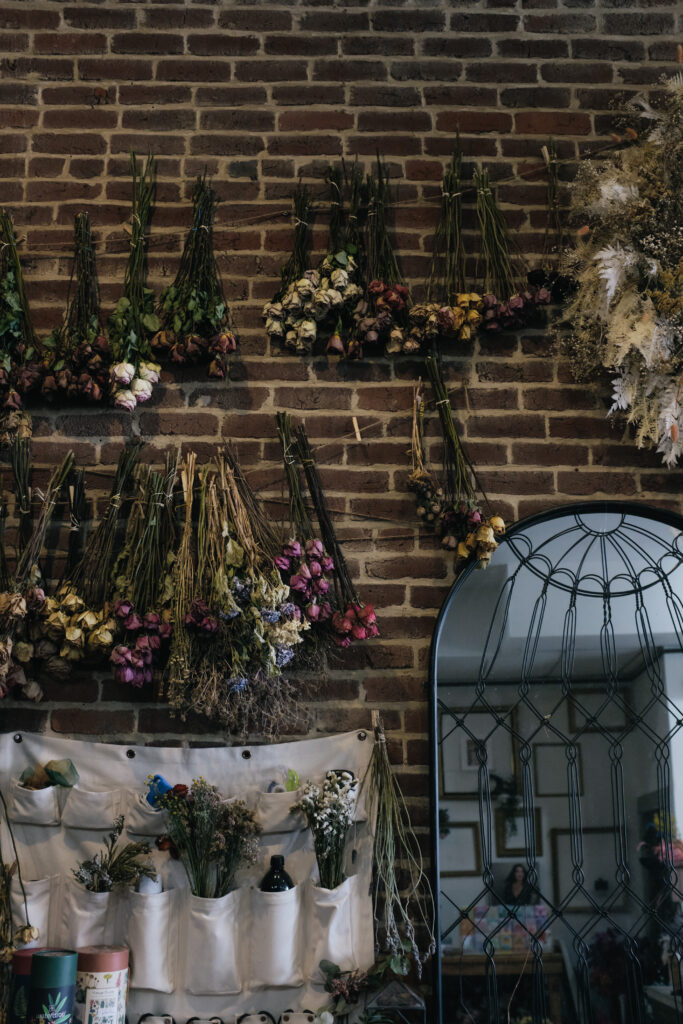 PURCHASING YOUR DRIED FLOWERS
We have a lovely flower wall in our Joli Jardin shop with a large selection of dried flowers. Just like our fresh assortment, everything is priced by the stem. A shopkeeper can help you make your own unique bouquet as small or as large as you'd like or you can grab a pre-wrapped dried bouquet from our selection. Expect to find plenty of roses, limonium, hydrangeas, billy balls, thistle, eucalyptus, strawflower, and more. Come visit us in downtown Chattanooga at 1263 Market St. if you'd love fresh dried flowers or fresh blooms to enjoy then practice drying. We hope to see you soon and wish you all the joy as you experience the magic of dried flowers!