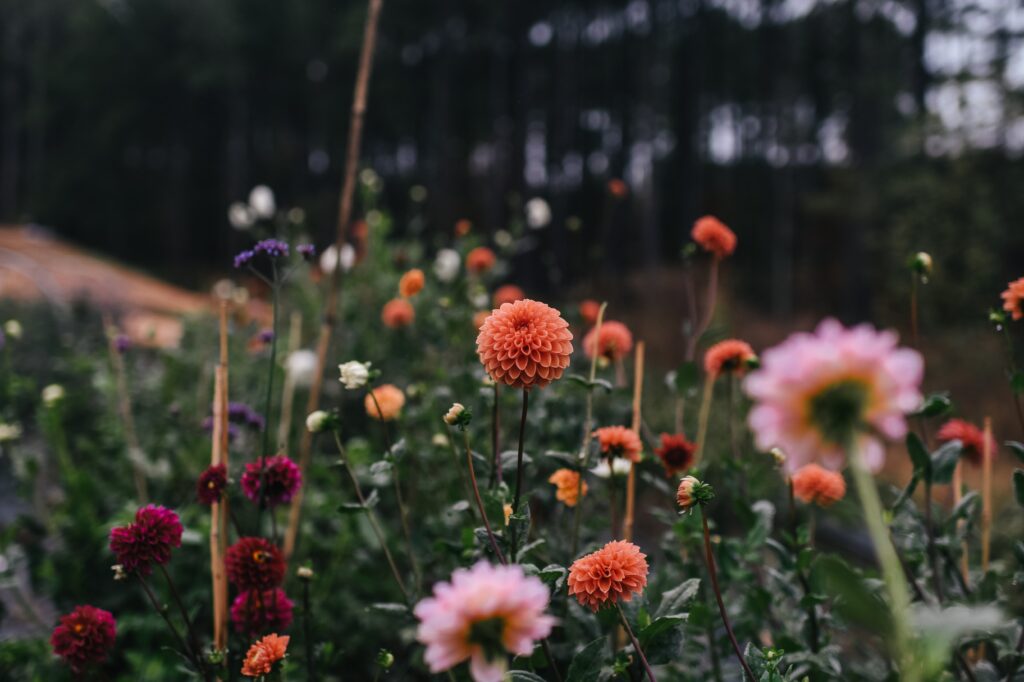 Summer time on the farm is a mixed bag. On one hand, it's magical. Baby animals are growing, flowers are putting on a beautiful show, and everything looks lush and green. On the other hand, work days begin at 6 or 7AM because the heat by 11AM is almost unbearable. Since mid-June, we have been hit with heat advisory after heat advisory. It makes work tough!
We want to invite you into the not so pretty behind the scenes moments on the farm because it is truly where all the magic happens. Thank you for the interest you all have always shown in learning about our biodiverse farm and shopping ethically grown flowers. It is when we work on the farm in these tough conditions that we are grateful for the continual support our customers bring. Let's dive into summer farm work including updates on our sweet animal friends!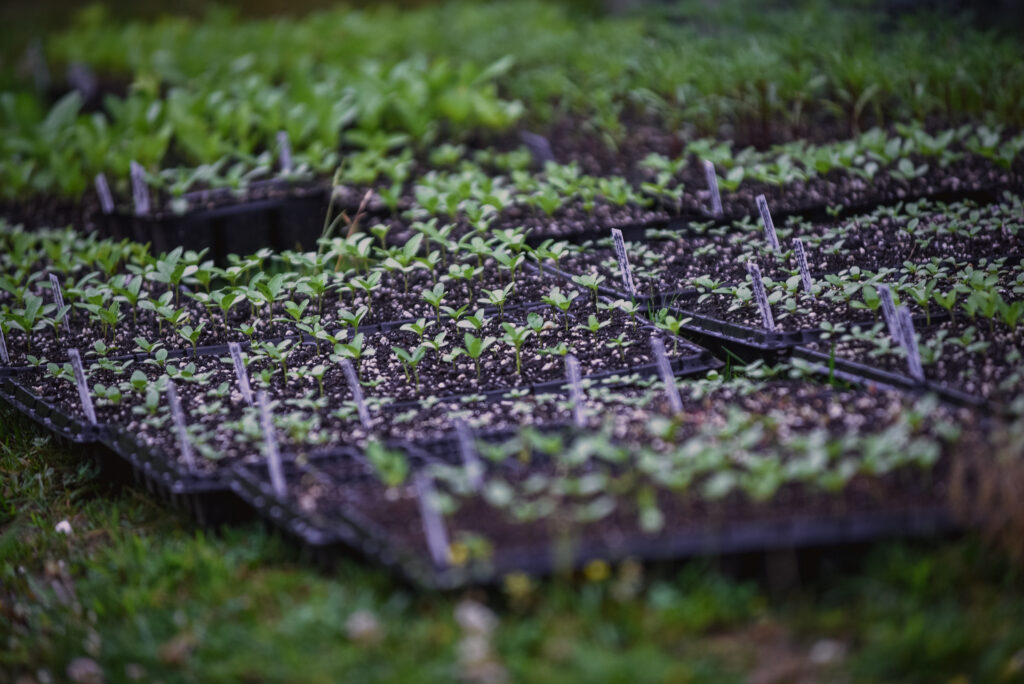 Harvesting comes first at the crack of dawn, as the flowers last longer in a vase when they are harvested in cooler parts of the day. We water what's growing in the greenhouse, then we move to the tasks at hand. Weekly tasks include weeding, starting new seed trays, planting out transplants from the greenhouse, and mowing and weed eating. Most days hold plenty of divide and conquer moments, but it is so refreshing and invigorating to be able to laugh and talk together as we work.
Lately, our largest task was finishing our 100×35 dahlia field, which is now complete! Erin, Andrew, and our volunteer Logan planted 7 rows of dahlia tubers that will begin to pop up in the late summer. We also tilled and torched the field to knock out any leftover grass roots, which will eliminate a huge percentage of hand weeding time. It was a labor of love in the Tennessee heat. Air pollution also had a large say in what we wore to work the past few weeks!
The Japanese beetles have hit and we take turns each day squashing them by hand (we mean it when we say we grow organically!) We also have some squash beetles that like to cause damage, so we squish those as we find them.
Our animals bring so much life to our biodiverse farm. They help feed our soil which makes our beautiful flowers grow, plus they make plenty of lovely and funny noises! We recently found two donkeys that are joining the farm as new guard animals. After we lost one of our alpacas to stray dogs or coyotes, we felt our friends needed more protection. We will have one donkey for the alpaca enclosures and another for our goat enclosure.
Our 4 beautiful Suri alpaca boys are currently roaming within two pastures; however, we will be adding a 3rd for more room and change-up in environment. Once the 3rd pasture is complete, we are going to work on building them a mini-barn for more shelter. There are always so many projects on the farm!
Our goats live a good life with 13 fenced in acres to roam including a beautiful pond. We have 4 female Nigerian pygmies and 1 male Nubian. We have 2 kids, Leo (our male) and Rose (our female). They currently spend time hanging with the chickens or running around the farm (the whole farm is fenced in). They have recently discovered our roses and blueberry bushes, so we are slowly introducing them into the large goat pen to prevent too much destruction! We are still bottle feeding our smaller goats, Leo and Rose, but they have started to eat more solid food. They are sweethearts!
Sir Colin, our beautiful mallard duck, resides in our upper pond. We tried to home him in our prettier pond, but he much prefers the muddy pond! He just finished his midsummer molting and has his camouflage feathers on now. He will get his breeding feathers back later! We have been raising 4 of our female ducklings, Bubbles, Buttercup, Blossom, and Mojo Jojo, on the back porch. In about 3 more weeks, we will start introducing them into our upper pond with Sir Colin. They have been growing out their feathers and they look so beautiful! We have 3 Harlequins and 1 fawn and white Runner duck.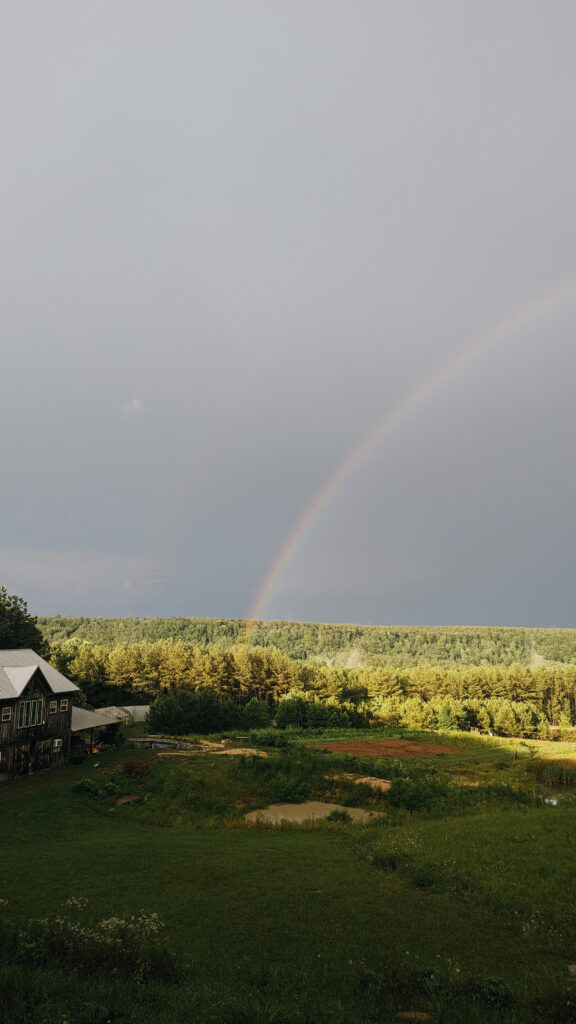 Again, we are forever grateful for your support and fascination over what we do here at the farm. If you'd like to build your own bouquet with the flowers from our farm and other locally grown blooms, stop by our shop at 1263 Market St in Chattanooga, TN!