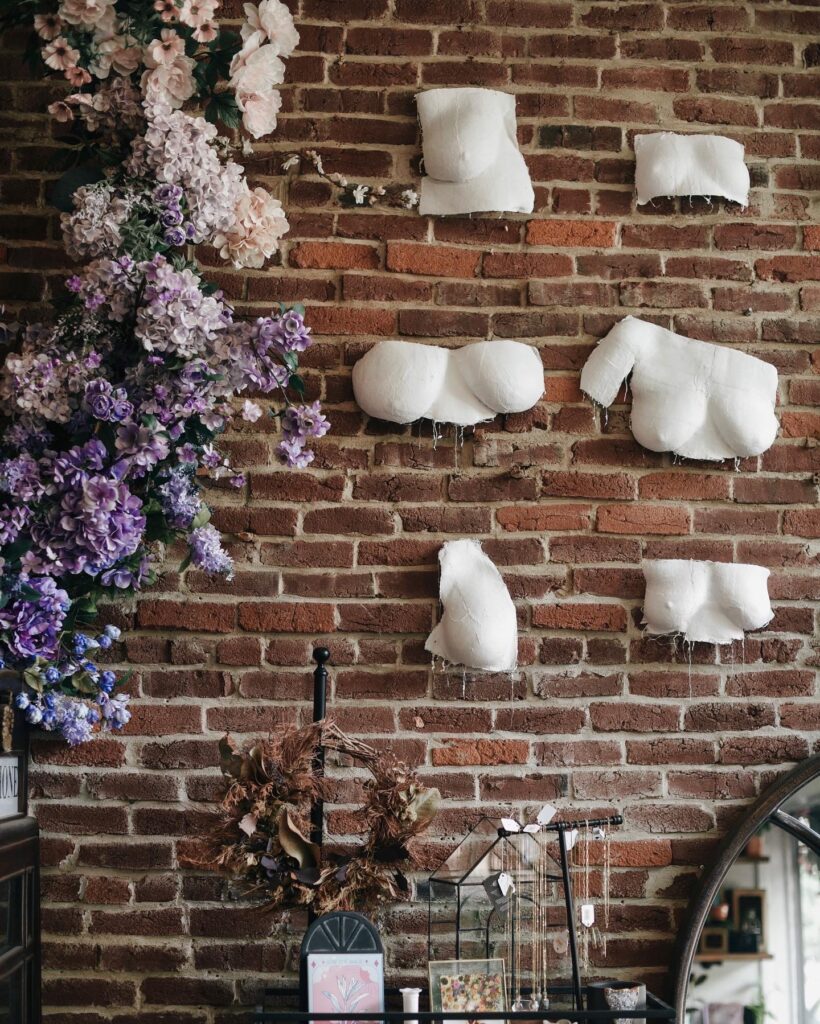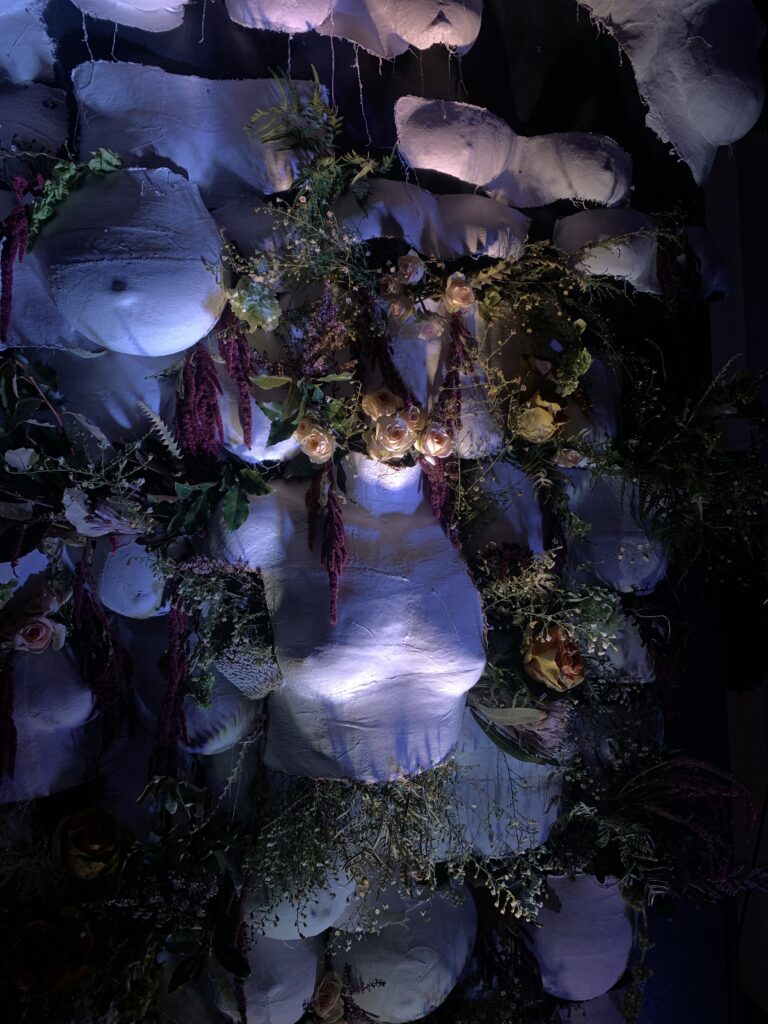 We first met Ali Waller in the spring of 2021. I was familiar with her work at the time, but it wasn't until she began visiting our shop for flowers for her casts that I was able to engage in a more meaningful way.  After a few weeks providing fresh and dried stems for her shows and casts, she invited me into her space to put up a floral installation for a show called Mommy. I was hooked. It was born of the same subject matter as her larger project, /200, but focused a little more heavily on generational trauma, purity culture, and the dangerous nature of modesty cults. We wanted the space to feel decadent and off-putting, so I created a draping ceiling of flowers and thorny vines that would hang over the set of pews for viewing. It was ephemeral and foreboding. Standing at the back of the gallery to see the finished project was overwhelming in so many ways.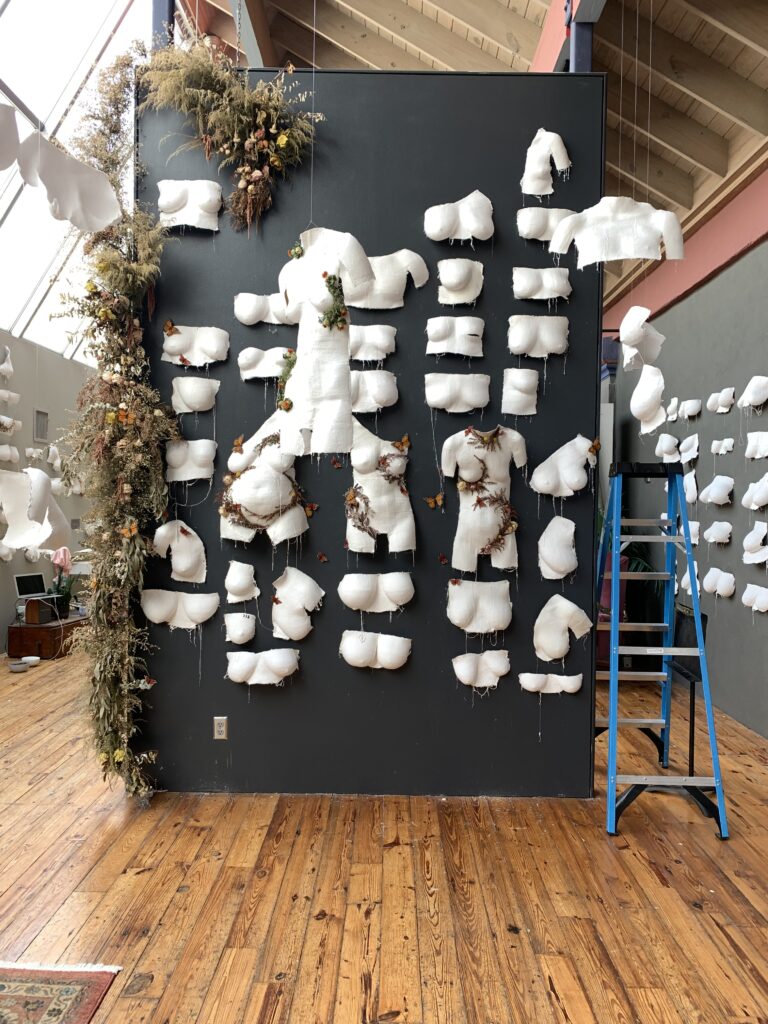 For those unfamiliar with Ali's work, she is a body casting artist who works with survivors of sexual assault. I encourage you to read more about her background and work at her website, The initial goal of the /200 project was to cast 200 survivors– a number representative of the amount of money paid to the victims of Jeffrey Epstein for their silence and compliance. As the number of women, non-binary people, and men came forward to be cast, the project has grown into more than 1200/200. When you really give yourself to the process, it is an incredible manifestation of healing and empowerment. Each session begins with the question, "What is your relationship with your body?" and the process ends with a physical and metaphorical weight lifting from your chest.
What drew me to Ali's work initially was obviously the striking nature of the finished pieces. To me the most interesting parts of it are the ways that Ali's work contradicts traditional representations of the female form in fine art by directly challenging the male gaze– making space for ugly truths, healing, and nuance. There's so much power in the work, but somehow the energy that she brings to the table is calming and nurturing despite the amount of rage and pain connected to the subject matter. While romanticizing it would be doing the work and the survivors an injustice, the community of people who have been cast or have worked with her is so strong. Being a part of it truly feels so special. Vulnerability is vital to the process, both for the artist and the person being cast. That can be draining, but because of Ali's intention and awareness around consent, it remains an uplifting experience and the work persists.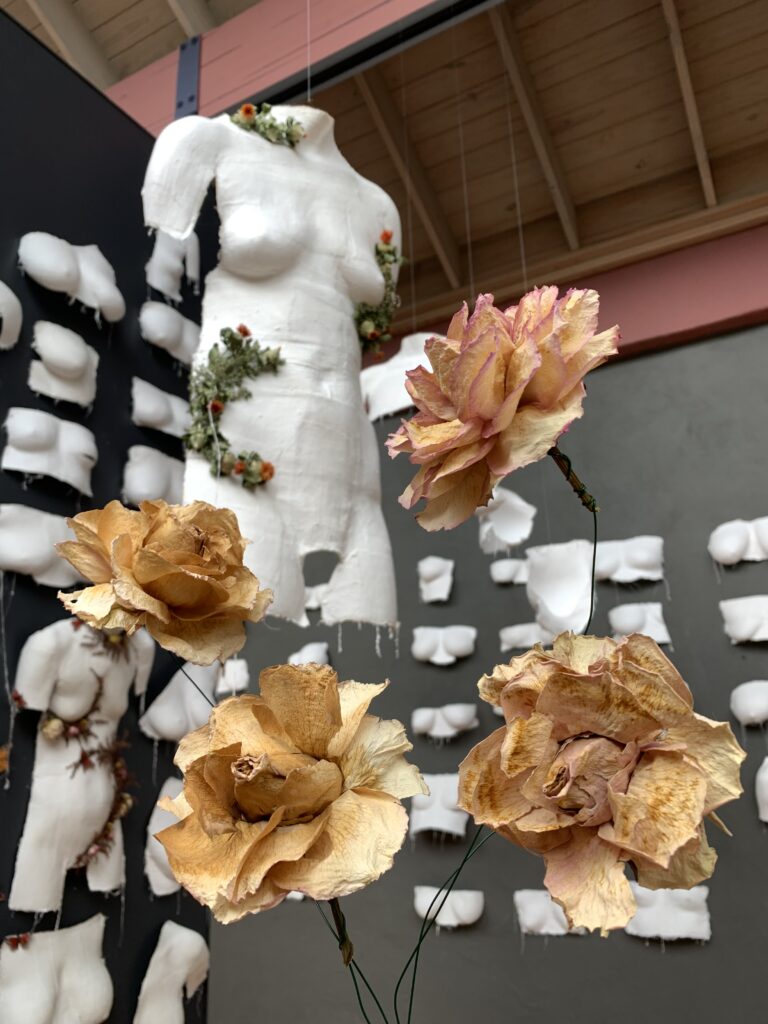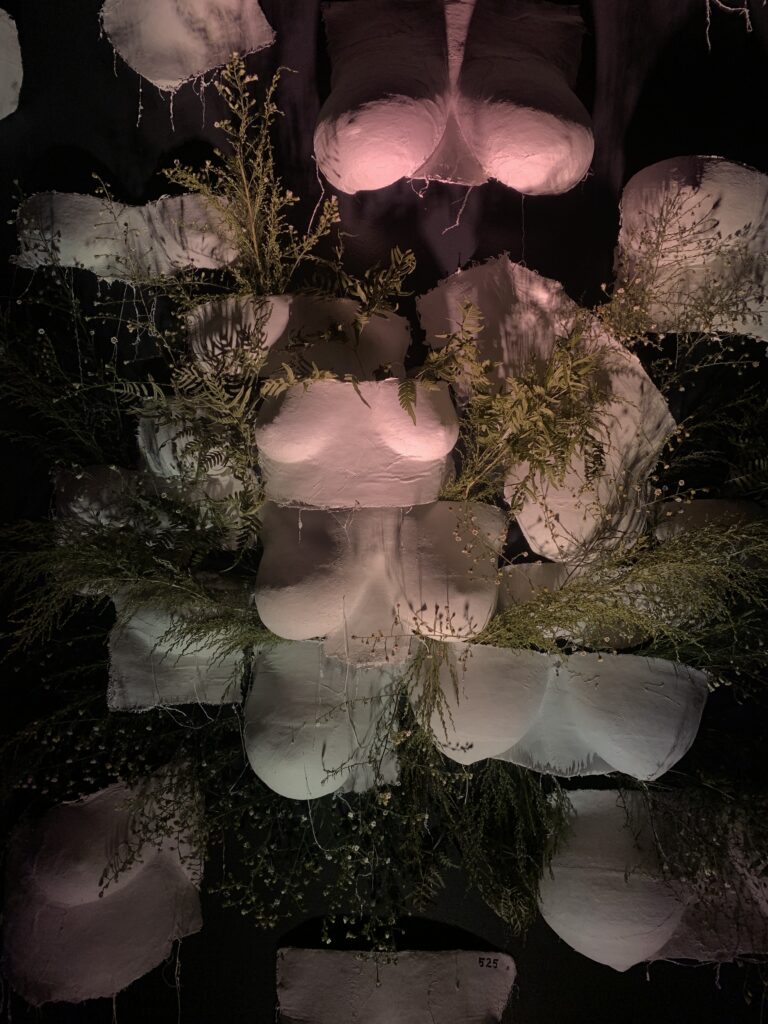 Recently a few of us had the opportunity to stand together in solidarity wearing our casts in an exhibition at the Hunter. All of the importance of that togetherness was palpable. I expected to feel exposed and vulnerable but instead felt powerful and connected to those around through an unseen thread of healing and support.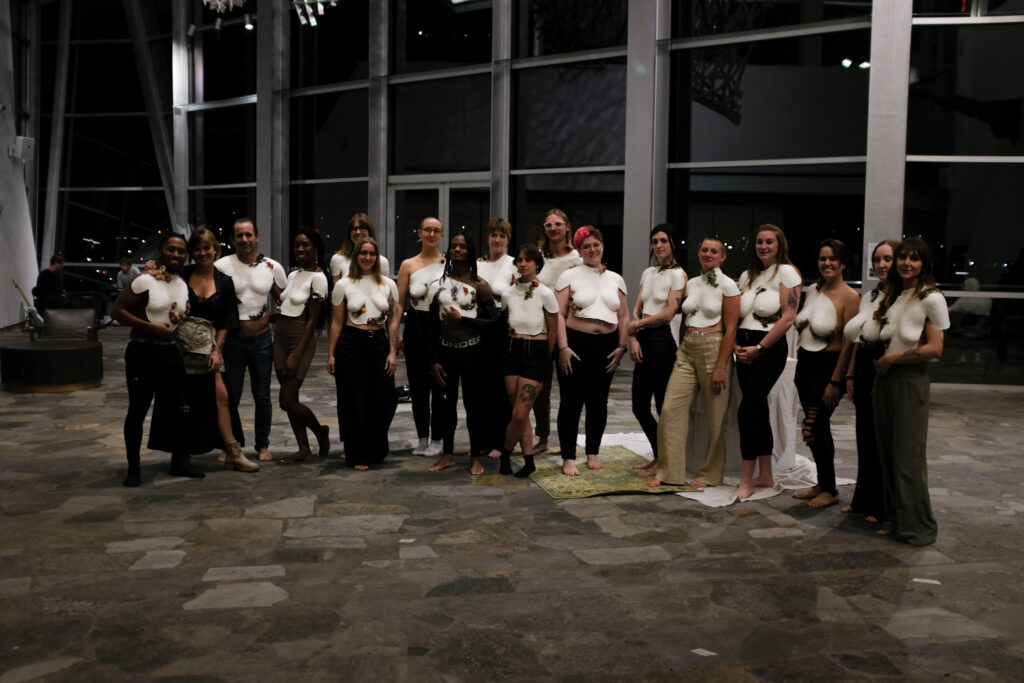 You can find Ali's work installed in many spaces around Chattanooga. Those spaces include our shop, Wildflower Tea, Sleepyhead Coffee, Empress Tattoos, Rosecomb, and others. Her instagram is @alicekayw, We should all be watching as she continues to grow this beautiful body of work and its community of survivors.