The quick details: We are a Flower Shop at 1263 Market St. We are set-up like a European flower market – you may make your own bouquet or we can make one for you. We own and operate a flower farm on beautiful Walden Ridge up on Signal Mountain where we focus on growing ethical and sustainable blooms on our biodiverse farm. We have two funky flower trucks: one 1978 German Mercedes 608D and a 1991 Daihatsu Hijet, that we love to pop-up for events and markets.
2021 has been a wild year! We just opened up our brick & mortar store in Chattanooga and are so thankful for the gorgeous storefront on 1263 Market Street. We sell our fresh flowers (as well as other local farms flowers!), cards, unique gift ideas, gardening items, terrariums, live plants, succulents, perfumes, lotions, and more. We hold workshops in our storefront and the space is available to rent for small events. It has such a beautiful atmosphere that we are so dang proud of!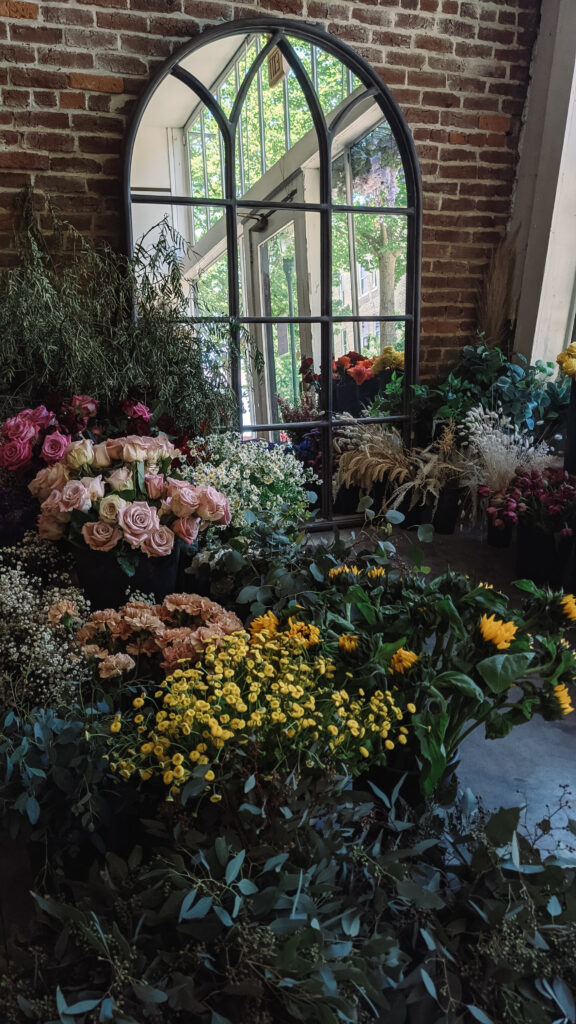 The flower farm part of our business is a sustainable flower farm on Walden's Ridge on Signal Mountain owned and operated by myself, Becca Coleman, and my business partner, Erin Leonard. In the past year, we have added 4 additional employees for a total crew of 7!  We grow everything using organic and ethical growing practices. Chattanooga's first flower truck, the Blumenwagen, happily resides here along with a smaller truck aptly name 'Lil Blume' who pops up currently on market days. We sell our locally grown flowers out of our wagon at pop-ups, markets, and events.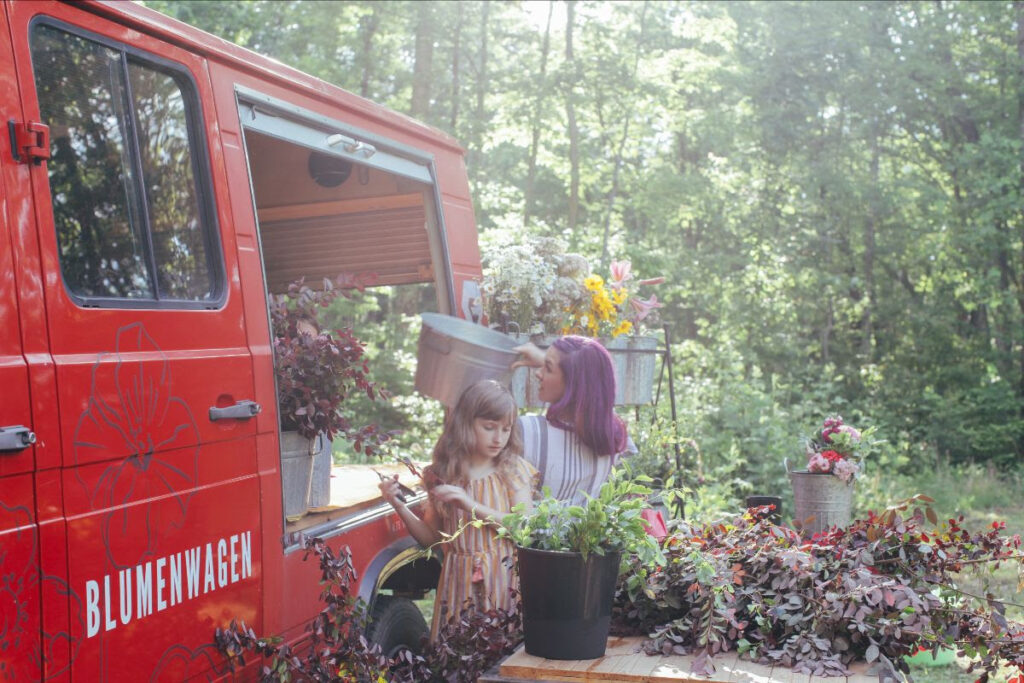 Our Tennessee farm started officially in 2016, when we began selling to local florists. In 2019, we began doing deliveries and pop-ups to Chattanooga locals and visitors and hit over 100 pop-ups that year.  In 2020, the pandemic hit, and we halted our pop-ups and switched to a no-contact Farm Stand. It operated beautifully and carried our farm throughout the craziness that was 2020. Now it's 2021, and we have a storefront, a farm stand, two flower trucks, and a thriving delivery operation. We are truly thankful to everyone who has supported our farm!
If you would like to learn more about where you can find us, please follow us on Instagram, Facebook, or our events page. If you would like to order flowers, please click here or sign up for a flower subscription here.  You can also find our flowers at our Farm Stand at 141 US-127 on Signal Mountain. You can find more information about the stand here.