Our farm is a small operation that is slowly growing in size. Our family and one employee currently manage all aspects, from starting the seeds to tending the fields to running the pop-up shops!
My family moved to Chattanooga in 2015 where we began the hunt for the perfect space. In 2016, we found the perfect place on Signal Mountain and our farming adventure began! We found a cabin located on 23 acres of gently rolling land with 3 ponds. Half of the land is field and half is wooded. Our grow-room is located in the barn and we are thankful to have that space to start seedlings. We currently have one hoop-house up and functioning, one hoop-house currently being built, and we just had the foundation poured for our greenhouse.
All the flowers below were grown our first year on the farm.
Becca – Owner & Grower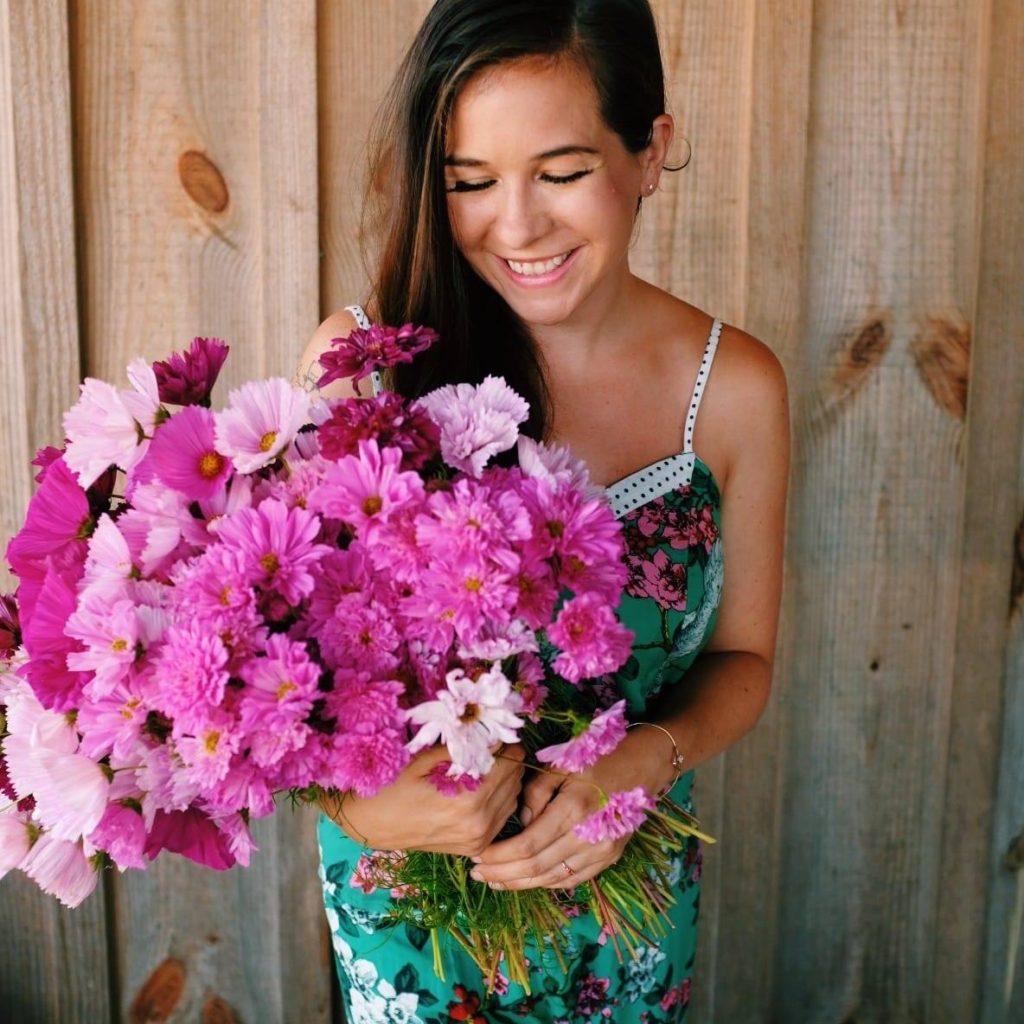 Erin – Owner & Farm Manager