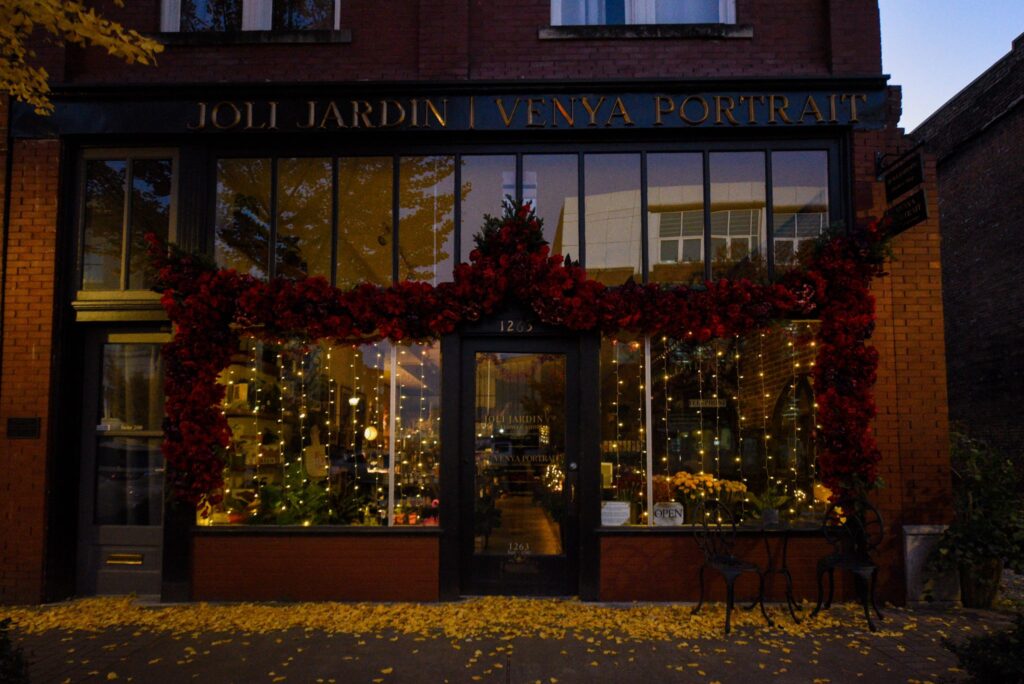 Happy Holidays Chattanooga and beyond! We are feeling exceptionally grateful for everyone's support this year in all areas of our business especially when it comes to our little shop. Your dedication has allowed us to expand our product selection more than we'd ever imagined in just a year and a half's span of time. We carry incredible brands from across the world, from local businesses, and of course, flowers upon flowers. We truly believe in shopping small, and we hope that this year's gift guide brings a variety of ideas as you begin checking off your list when shopping for your loved ones this season.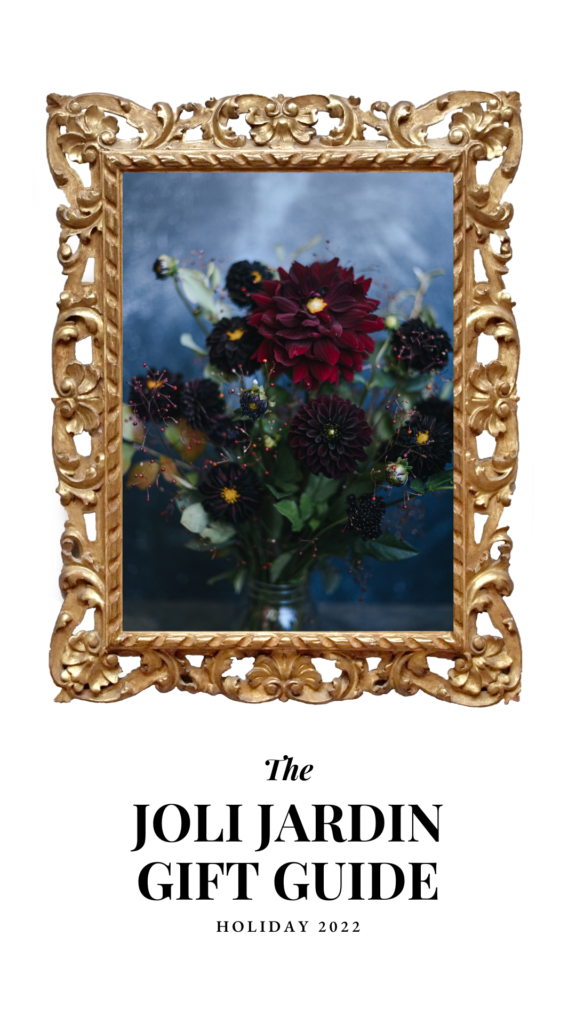 Flower Subscription
The gift that keeps on giving… Flower delivery, available for one-time delivery or subscription. We deliver flowers year round, 7 days a week with subscriptions heading out on Fridays. Send a bouquet weekly, biweekly, or monthly to a loved one with our subscription service. When our harvest season starts back up in March, your bouquet will be filled with sustainably grown flowers from our farm on Signal Mountain and/or other farms in the Chattanooga area.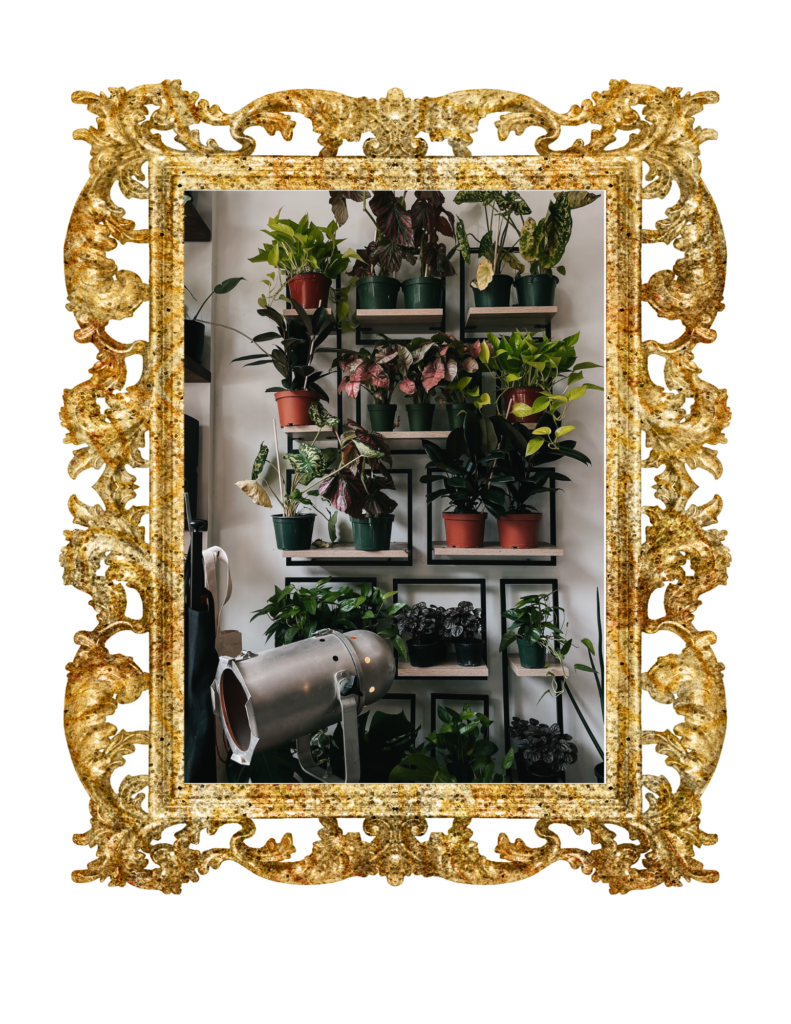 Plants
Our plant section is full of nearly 20 different types! You'll find begonia exotica, baltic blue pothos, peperomia ripple red, philodendron pink princess, plant starts, and more. We also have succulents, which make for a perfect gift for someone who wants a plant that requires low maintenance. Whether your friend has a green thumb or is still in practice, there's something unique for everyone. Check out fertilizers, tools, aprons, and more in the gardening section of this gift guide!
Self Care
Lunar Logic Wild Apothecary Oils
An apothecary in Southern Utah uses certified organic herbs and wild foraged plants from the desert that surrounds them. Luna Logic has a huge focus on sustainability and uses quality ingredients that create a unique product. Becca's favorite product (so far!) is their 'Orphic' lucid dream drops that use blue lotus flower and butterfly pea flower. It gives a sense of calm that is much needed after hectic days!
Seagrape Apothecary
Absolutely magical and energetic products from this new to the shop brand… Seagrape Apothecary creates bath crystals, body oils, lip balms, and perfumes that are eco friendly. Everything smells delightful just as the packaging is beautiful. One of my favorite products is their 'Seer Anointing Oil', a jojoba oil based mixture that acts as a perfume but feels and lingers like essential oils.
Natty Naturals
LOCAL – A husband and wife team created a high quality, natural, and organic hair and skincare line. Their products are must-haves and have been featured in Parent's Magazine, Vanity Fair, and many others. These are great unisex items for the men in your life, especially the Beard Oil and Spiced Aftershave. Erin is personally obsessed with their 'Lavender Chai Coffee Scrub' for her hands and I am in love with their 'Black Coconut Leave-in Conditioner'!
Employees choice: coffee scrub
Gifts for guys: Beard oil and spiced aftershave
Lollia's Bubble Bath
Lollia is a new brand in our shop, created by Margot Elena (sister of our best selling "TokyoMilk"). Their bubble bath packaging feels as though I'm being transported into an antique store in England! With a lovely ceramic vessel, feminine scent, and skin nourishing ingredients, these products make for a wonderful warm bath in the cold winter months. We can't wait to start carrying more from this brand in the new year.
Accessories

Amber Rae Earrings
LOCAL – Amber creates the most lovely polymer clay earrings that are inspired by cottagecore, boho and bespoke style. We have enjoyed seeing her unique styles with each collection. My favorite part about wearing these earrings is how lightweight they feel– usually statement earrings are heavy after a few hours!
Fable Bags + Scarves
We've been waiting months to receive these items from a company in England called Fable. They tell a tale by using whimsical flowers, insects and woodland animals in each design. We have tote bags for travel and adorable tiny bags for special occasions like a party or date night. If you're a scarf collector, you'll find intricate illustrations on them all!
Brass and Pebble Earrings
LOCAL- Angela started out making wire-wrapped raw stone pendants from her personal rock collection. Today, her jewelry is made from thoughtfully curated vintage reproduction brass pieces that are then made into signature designs. We love the insects for their quirky style and lightweight feel!
Faire + Simple Beaded Earrings
With every purchase from this brand, a portion of the profit goes to the Made by Women fund. They support women artisans and makers around the world through skill development, proper equipment, and education so their business can flourish. I love how neutral these styles are without being too expected or dramatic!
Fragrance
TokyoMilk (+ dark)
With artsy packaging and dreamy scents, ToykoMilk is easily one of our best selling lines in the shop. A lady named Margot Elena began creating fragrances when she was in the 3rd grade! She has such a talent for making unique scents that still feel timeless. It's no surprise when we have a waiting list on these beauties. Nearly every scent comes in a perfume, lotion, and shea butter cream. TokyoMilk Dark is a more masculine, woodsy collection… Ryan loves to wear the two scents below.
Gifts for guys: 'Eclipse' and 'Excess'
13 Moons
Another best selling fragrance we can never get enough of… 13 Moons collection from a French company called Olivine Atelier. These perfume oils are vegan, cruelty free, phthalate + paraben free. Each comes with a roller ball that infuses the most intriguing fragrance which lingers all day. Plus you'll find seven gemstones floating around in the oils for extra magic!
Employees choice: Dragon Moon
Goddex Apothecary Candles
Who doesn't love a candle with a crackling wick? We have gorgeous tarot soy candles that are a great gift for those tarot loving friends who already have the cards. This brand quite literally checks off all the boxes– eco friendly, organic, handmade, small batch, women and LGBTQ+ owned!
Home
Christmas Wreaths
Tis the season for holiday wreaths! We carry over 10 different styles from Andaluca Home available for purchase in our shop or delivery. Oranges, pinecones, and berries fill the holiday styles while eucalyptus and pampas grass fill neutral options that can be used year round. Each wreath comes in a wooden crate for storage and safe delivery. We have been very impressed by the quality of these wreaths at their price point.
Dreamy Moons Tarot Cards + Year of Growth + Journals
From just a few months in the shop, these three items from Australian brand 'Dreamy Moons' have absolutely flown off the shelves. You all love their gold foiled accents, attention to details, and moody designs as much as we do! We have already had to restock twice. For all your tarot loving friends, this deck is a gorgeous gift that will last forever. As for the journals, each design features a practical interior with organization and inspiration that focuses on mindfulness and astrology.
Dried Floral Bouquets
Ryan set up the most wonderful display in our flower section that includes pre-wrapped dried bouquets from Andaluca Home, the same company that designs the wreaths we carry. Each bouquet is hand crafted and contains a fantastic mixture of stems that give the most natural, earthy look. As with the wreaths, we have neutral and holiday options.
Ferris Wheel Press
Nothing could get more magically nostalgic in the stationary world than ink and a fountain pen. It has been a treat to have this Canadian brand fill our shelves, and their amusement park inspired packaging looks just as lovely as the products themselves. You will find over 15 different fountain pens, ink bottles, and charger ink sets. We also have a small number of their sketchbooks still available.
Gardening
Barebones
Functional and beautiful, we used (and continually use) these products on our farm before we ever carried them in our store. We recently expanded our Barebones collection and also carry their foraging bags and lanterns. Our favorite items are their snips and the hori hori tool. Barebones is a certified B corporation – which meets the highest verified standards of social and environmental performance, transparency, and accountability. We love supporting other sustainable small businesses!
Employees choice: Hori Hori knife
Aprons
A recent addition to the store, we're very excited to include aprons from MEEMA in our gardening section. We've always looked for a quality apron… one that is made out of durable fabric and can provide functionality with pockets and utility hoops to hang gardening tools. Alas, we have found the perfect fit! Great for servers, chefs, barbers, gardeners, baristas and more… Icing on the cake, they are made sustainably by a Latino Owned company in Miami, Florida!
Terrarium Kits
Perfect for adults and kids alike… Just add plants! And whatever else you desire. This kit from Plant Shop includes all the supplies you need for a beautiful low-maintenance living environment. All this glass terrarium needs is a few plants and a little bit of creativity! We carry smaller plants and succulents in our shop to go with it. This would be a cute idea as a little gift basket for a friend who wants to get into all things plant life!
Seeds *Stocking Stuffers!
Tiny items that are essential… Sow The Magic offers colorful tarot card inspired seeds. Civil Alchemy offers mixed seed packets including edible options that are cute for a garden party! We have a wide variety of fertilizer options from Cute Farms including pest control sprays from a small business in Portland called Organics x Oddities. Our garden section is something to be explored.