It has been a wild ride trying to navigate the world amidst a global pandemic. We would usually be popping up all around Chattanooga in our flower truck, the Blumenwagen. Instead all pop-ups are cancelled until further notice. We are trying to do our part with social distancing but also as a small farm, we are trying to survive.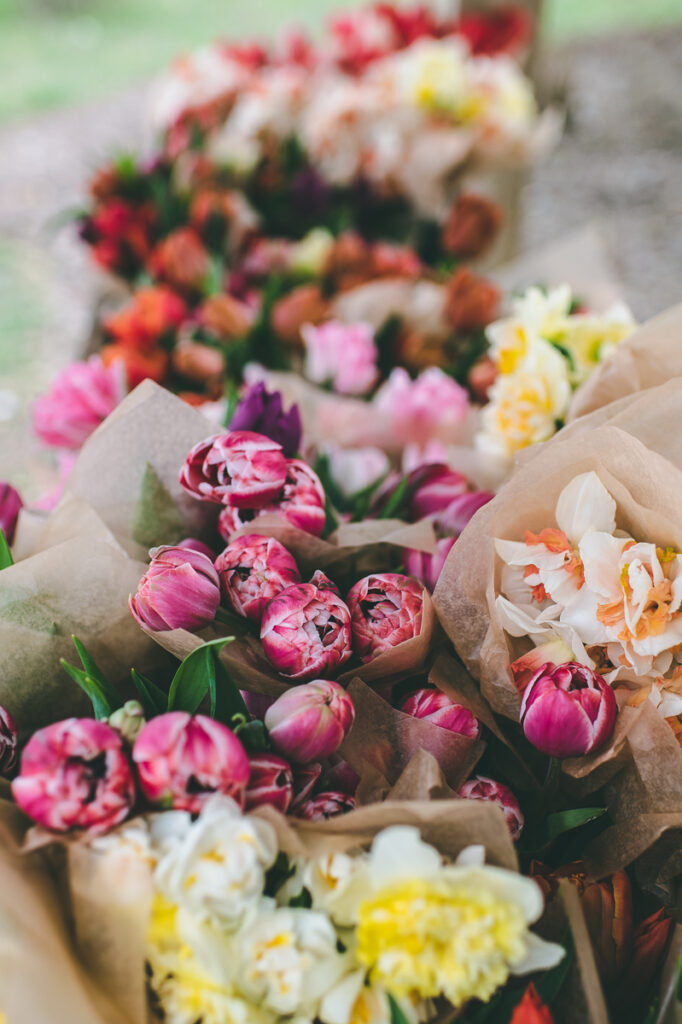 Thankfully to some creative brainstorming and from suggestions from our Chattanooga community, we have come up with a couple of different ways to responsibly keep supplying flowers to our customers who need a little cheer. Here is how you can help us, how you can even spread a little cheer to those working tirelessly, those that may be completely on lock down, and those that may be sick.
As always, our first priority is to not spread this virus. So practice good hygiene. If you order any of our products, we sanitize beforehand, but it doesn't hurt to sanitize again. If you get flowers for someone, leave it on their doorstep or front porch. Don't knock. Text or call them to let them know.
Here are a couple of ways below you can support our business:
Visit our Farm Stand
Located on Signal Mountain across from Mt Carmel Baptist Church on US-127, we have a small flower stand. You may visit the stand, pick out your flowers, leave cash in a locked black box or by paying through Venmo (username: blumenwagen).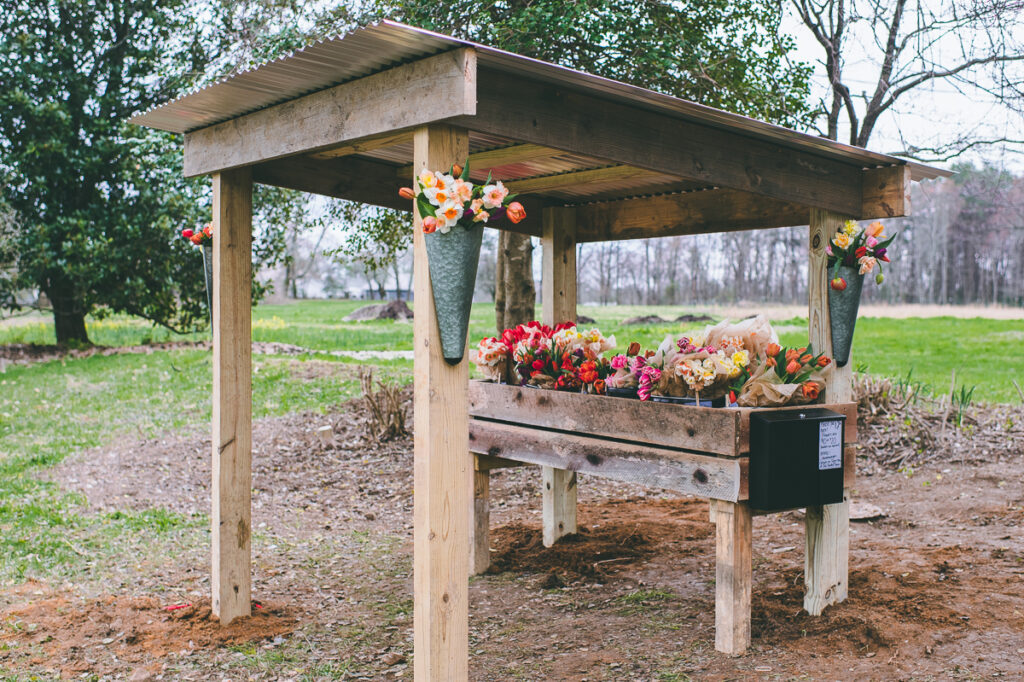 Send a Flower Care Box
You may order/send a flower care box! These boxes are created for those wishing to send flowers to 5 or more people.  We wanted to offer a more economical way for those wanting to send flowers to teachers, emergency workers, medical staff, grocery store and other essential store workers, police staff, delivery drives, post office workers, pharmacists and the many others who are working and exposing themselves to keep our friends and family healthy and supplied. There is also an option to send a box to Erlanger or a nursing home and we will deliver the flowers for you. Click here to learn more.
Front Porch Delivery
Receive the gift of farm fresh flowers sent right to your doorstep, or sent to someone as a gift. We deliver to Signal Mountain, Walden, Lone Oak, Red Bank, Downtown, St Elmo, Brainerd and the neighborhoods in between in Chattanooga. Click here for more information.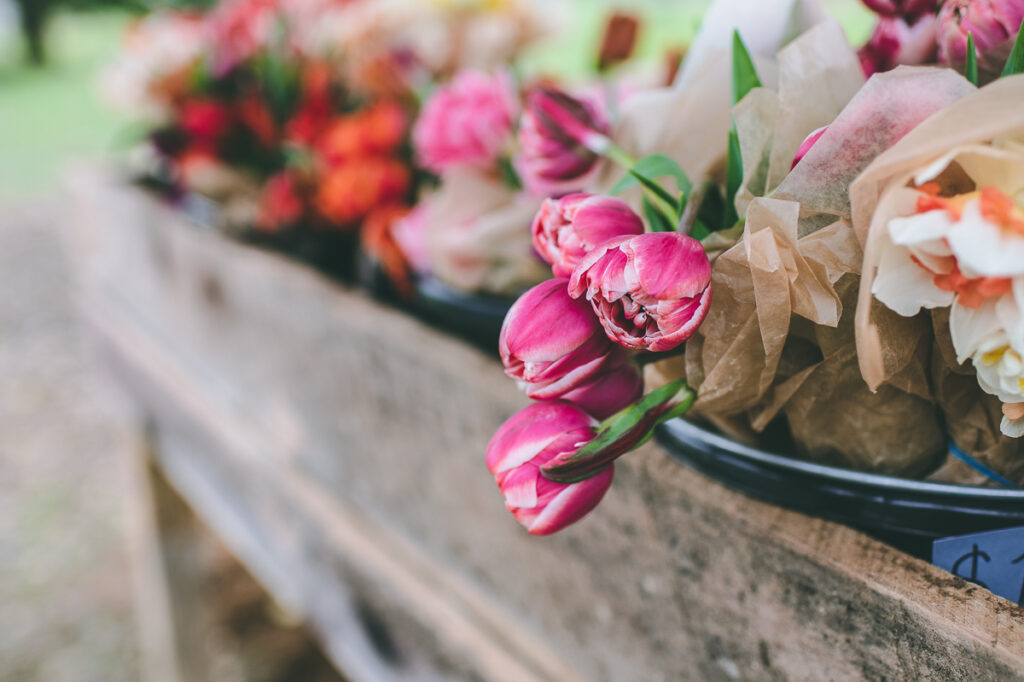 Random Acts of Kindess
This is kind of like buying the person behind you a Starbucks coffee, instead you send someone a bouquet that is in the hospital, nursing home, or to those steadily working to help us through this pandemic (from the medical field, delivery workers, emergency services, police, and other necessary businesses to keep our economy going). If you purchase a 'Front Porch Delivery', there is also a check box where you can add this on.
Send a Gift Card
Give the gift of a digital gift card for you a friend to use now or in the future. You may email someone the card once purchased. This is great for those that love flowers but are unable to leave their home at this time. Once purchased, the gift card will come with a code that someone can immediately use in our shop on our website. Also available to use in person once pop-ups resume. For more information, click here.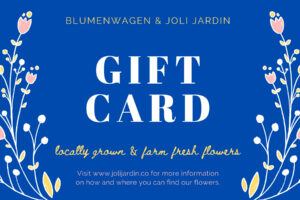 Visit Our Online Store
We will continue to work on adding to our online store to give options for those practicing social distance. We have flower delivery options, flower subscriptions, CBD products, and more. In the future, we are hoping to add more gift options, like pictures, postcards and calendars from photographs from our flower farm. Click here to view the store and you can also sign up for our email list to be sent an update when we add new products or events. The email list sign up is always on the bottom of our website.
Thank You
And last, but most certainly not least, we wanted to say thank you. We have received a huge outpouring of support from our community. We are extremely thankful. The Farm Stand has been open two days and is doing so well. Deliveries are steady and the support and ideas we have received to have options for delivering flowers to cheer those that are in need is so comforting. Thank you for being kind humans, we are truly grateful.