This year we are having our first flower pop-up a month early beginning on February 13th. We are kicking off our 2020 flower season at the same location we began and ended our season last year: The Mad Priest! We will be bringing our beautiful anemones and local greenery as well as ranunculus, tulips, waxflower, stock, and more flowers ethically sourced from US farms.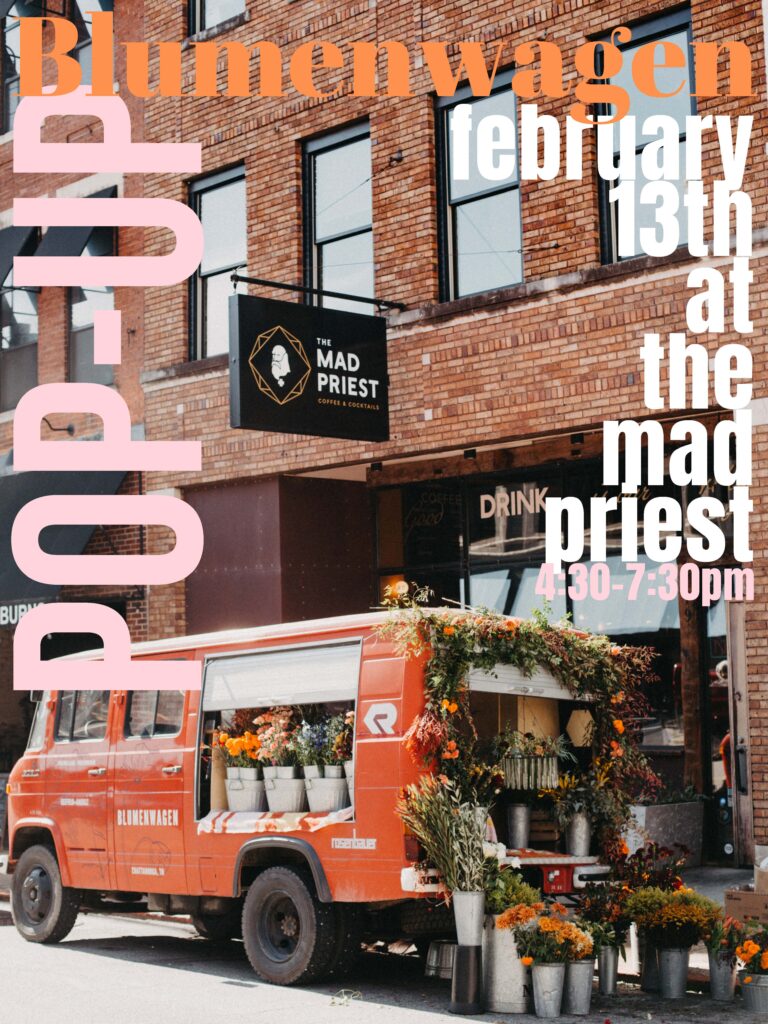 On February 14th, we will be beginning our day at Bluegrass Grill (8:30AM-12:30PM) and from 1:00-5:00PM we will be set up for the LOVE FEST at POMKT. POMKT is a fantastic store & studio-in-one. It is a beautifully curated shop full of magical items. You can find locally made jewelry, special body care products, and one of a kind gifts. The owners, Julie and Bo, will also be running a special LOVE FEST photo shoot for that day! Their photography art has been featured in some pretty well known publications such as Rolling Stone, Conde Nast Traveler, Architectural Digest, and many more. Click here to reserve your spot!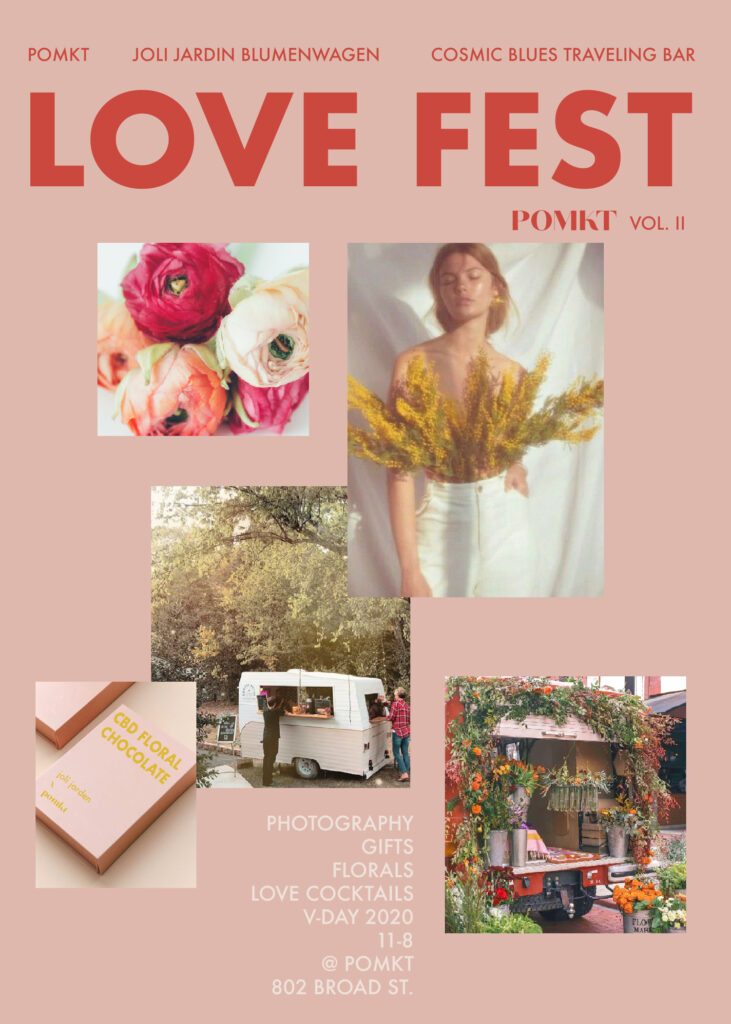 Here is a message from Julie & Bo at POMKT:
"It's time for our annual Valentine's Day LOVE FEST at POMKT! And this year, we're getting some help from our friends @jolijardin and @drinkswithcosmo ! That gorgeous Blumenwagen will be here selling bouquets AND we've been working on a very special collaboration with these guys! CBD infused vegan + organic chocolates. It's a JoliJardin x POMKT production, and we're SO excited for you to snag some for your sweeties. The adorable traveling bar @drinkswithcosmo will be out front with Love themed cocktails, maybe even a few aphrodisiacs. Bo and I will have a photo set inside so you and your love, friend, partner, boo can have your photos made! Sign up link for photos is in our profile!
It's gonna be a total Love Fest in here, and we could not be more excited!!
POMKT photography + the perfect gifts and special sales all day 11-8
Joli Jardin florals and CBD chocolate in the Blumenwagen 1:00 – 5:30
Cosmic Blues Traveling Bar with love themed cocktails 1:00 – 7:30
See you there, boos!! "
We are so excited to be partnering up with them for our special CBD infused chocolates. This will also be the first time we are popping up with Cosmic Blues Traveling Bar in their vintage shasta and the pictures with their camper and ours is going to be especially magical!
The fun is not going to end there for us, as by 6:00 we will be set-up at CLUMPIES on 14th and Market St for our first collaboration with them. We will be there until 10:30PM. So if you need the perfect place to surprise your partner with a hand-picked bouquet and ice cream, we have you covered!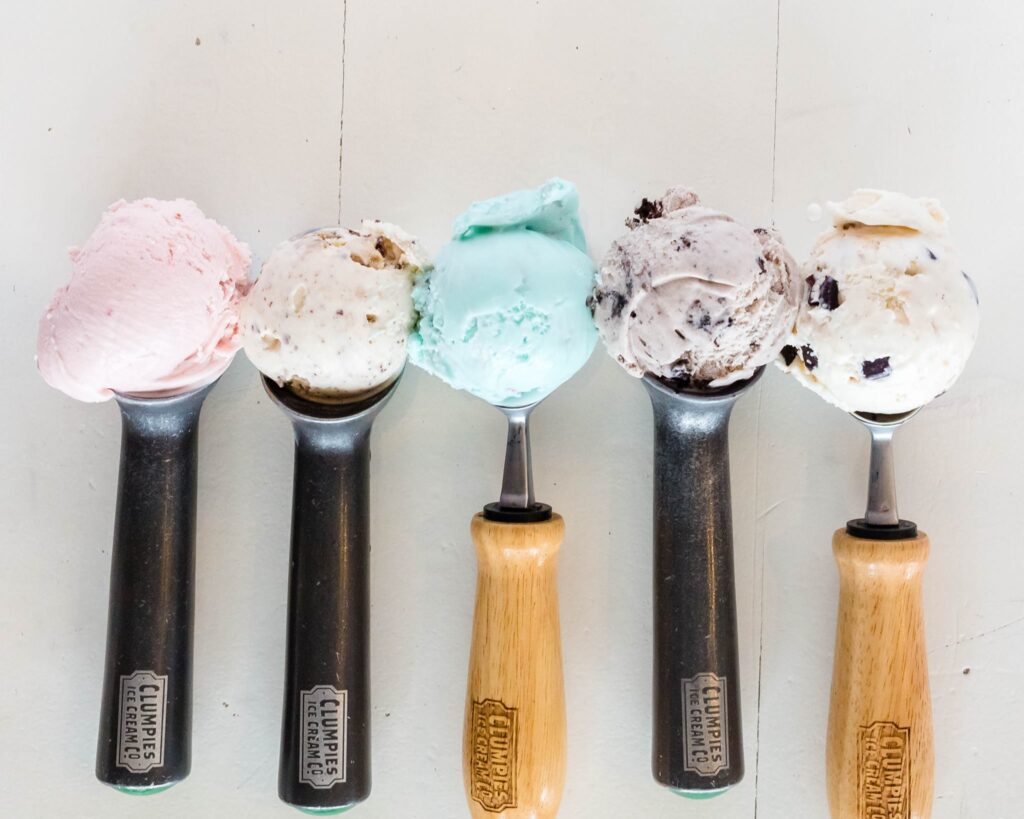 Last, but certainly not least, we will be at Bluegrass Grill again on Saturday to finish up our Valentine's Day circuit. We will be there from 8:30AM-2:30PM so if you don't get a chance to see us on Valentine's Day, you are welcome to stop by to scoop up some flowers, gifts and fantastic food served up by the wonderful Joan Marie at Bluegrass.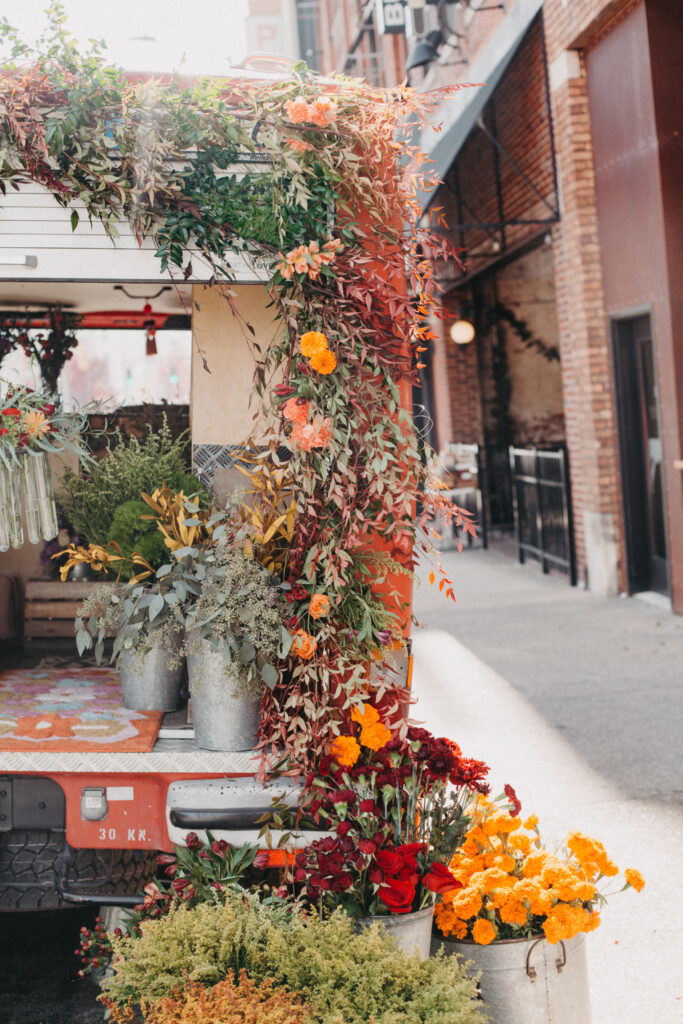 We really hope you come by and see us Valentine's week. If you would like more information, visit our Facebook event here. You may also reserve your flowers and/or gifts here. And as always THANK YOU for supporting local!