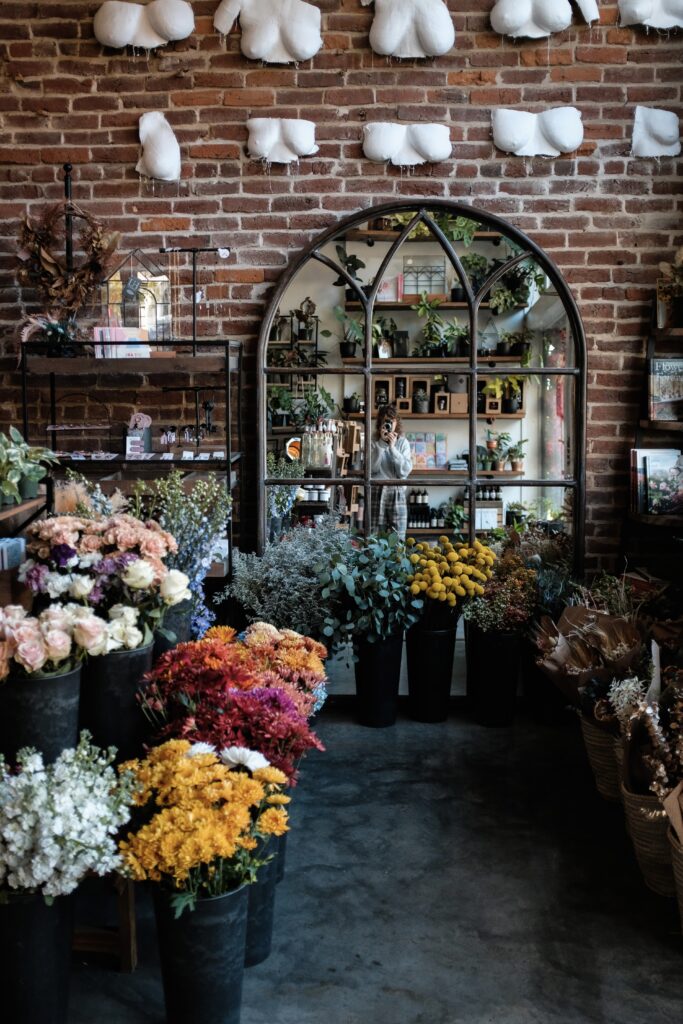 Happy holiday season everyone! We are kicking things off with a special gift guide that includes 10 small businesses in Chattanooga, TN where you can find fantastic Christmas gifts. Year round, everyone on the team here at Joli Jardin has a passion for shopping small- for supporting the dreams, creations, and thoughtful shops designed by our fellow Chattanoogans. It is an honor to know that we are surrounded by this many small business owners doing incredible things. Each person on our team is sharing their favorite shop and why plus their favorite gift purchased or received so far. We hope you find some new places to stop by as you're choosing something special for your loved ones… that includes yourself! 🙂
---
Becca- I Go Tokyo
Why: Unique gifts for every age
Fav gifts purchased or received: Beautiful ceremonial tea sets, Japanese incense, Sanrio toys, fun flavored candy, compact lunch boxes, and all kinds of stationery items. The owner sources her items from Japan herself and it's so much fun to see what is in the store.
ERIN- WINDER BINDER
Why: The selection of pre-loved books and music is ever changing, and I have found some absolute gems. There is something for everyone. The staff really has a hand in picking what's in the store.
Fav gift purchased or received: Artist Michael Jenkins' screen printed planks (pictured in the second photo at the very top.) So fun and very unique in variety!
KELSEY: FLORA DE MEL
Why: The meads at Flora are delicious and some special. I love that they are bringing more awareness to this ancient wine making method while taking care of our beloved bees in the process! It's just the perfect gift to take to a gathering, housewarming, or gift exchange.
Fav gift purchased or received: I love the Renewal Mead, it's a light/gingery/refreshing delight. I'm also stoked to try the new Coconut Jalapeño + Pear and Fig flavors!
ANDREW- MAD PRIEST
Why: I have met some of the best kind of people working for the Mad Priest. The owners support refugees and go out of their way to bring small-farm coffee to Chattanooga. It also helps that their coffee is on-par or better-than the big names in coffee like Stumptown and Counter Culture.
Fav gift purchased or received: The "Sloth Dispelling" Miir mug is by far my favorite. It has a funny sloth with a "how it started" / "how it's going" meme on it.
ASHLEY: WILDFLOWER TEA
Why: A lovely space like this is so relaxing, and every single gift they carry allows you to bring a moment of relaxation into your day. All teas are small batch, hand-blended, and organic. If you are once like I was, walking in knowing nothing about teas but eager to tap into the healing benefits, the Wildflower team is incredibly knowledgable and happy to help. Aside from tea, they carry thoughtful apothecary items and gifts for all of the herb-loving souls in your life.
Fav gift purchased or received: Bath soak as a gift and a bag of my favorite tea, "petit fleur" for me!
ANDI- BLUE SKIES
Why: There are so many different categories of gifts it makes a perfect one-stop shop. They highlight SO many local artists which makes supporting them feel even better. Their street display is always top-notch!
Fav gift purchased or received: They have the best cards! I could sit for hours reading them. I usually end up purchasing 10 at a time for future celebrations.
RYAN: YELLOW RACKET RECORDS
Why: Super cool space with a wonderful selection of records including some great rare finds. They have an incredibly kind and helpful staff.
Fav gift purchased or received: I've purchased at least 6 albums as gifts from here, but my favorite was a gifted copy of P.O.D's album Satellite.
BESSIE: BLEU FOX CHEESE
Why: I love walking into Bleu Fox – it feels like reuniting with an old French family that I summered with in my twenties. To be clear, that never happened, but that's the hug you're wrapped in when you step through the door. They have incredible, quality snacks and a thoughtful wine selection. Not to mention, if you're there anytime around lunch, they have the best Italian sandwich in town.
Fav gift purchased or received: Bring one of their meat and cheese boards to your holiday party and you will be the most popular and festive attendee. Also, artisan chocolate + a bottle of wine is always in season!
JASIRI- SLEEPYHEAD COFFEE
Why: The coffee at Sleepyhead is so good, and their branding is the cutest! They have perfect gifts for the coffee lover in your life from packaged coffee beans to adorable crop tops, hoodies, beanies, and earrings. They also have a selection of their plants that they use for decor for sale! The owners, Brandon and Christian, are the sweetest people, and started their business from a coffee cart before getting their brick and mortar space.
Fav gift purchased or received: I love my pink Sleepyhead baseball cap!