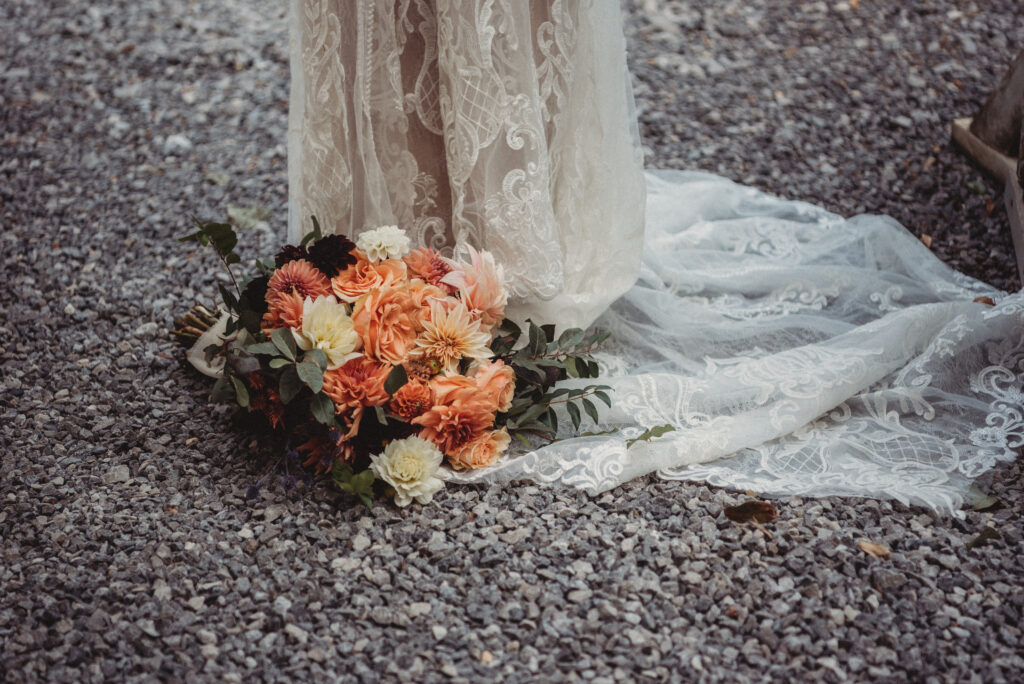 Wedding season is in full swing! Our calendar has been completely booked with many SUPER fun, funky celebrations throughout the month of October. Color palettes ranged from muted fall tones to rainbow jewels to pastel disco ball wonderland. We are truly honored to have a role in the bride's special day. Did you know that October is the busiest month for weddings and the quickest to fill up on our calendar? If you are a bride and have your heart set on an October 2023 wedding, the time to book is sooner rather than later! Because we are only able to take a certain number of brides for our full design package, we wanted to create new and versatile options for brides to secure florals for the wedding of their dreams.
Are you someone who has a knack for getting crafty on a rainy day? Or are you more of a hands-on gal who loves the thrill of exploring floral design in person? What if you don't have any specific flowers in mind but you've had the aesthetic planned for years on your Pinterest board? We've seen and loved it all so read below to explore three wedding flower options below…
---
#1: IN-SHOP EXPERIENCE
Creating an interactive option seemed like a fun and memorable route to offer when designing bride or bridesmaid bouquets! Our in-shop experience entails meeting a designer at our Market St. shop to custom build your own bouquets from our seasonal selection. This option is perfect if you're looking for more of a collaborative effort. Envision your loved ones gathering in our magical space to create something unique with their own hands. We offer fresh or dried flowers priced by the stem. Dried flowers can be a great option for a summer wedding so your flowers won't wilt in the heat. They're also an excellent aesthetic for fall weddings since colors dry more muted and moody.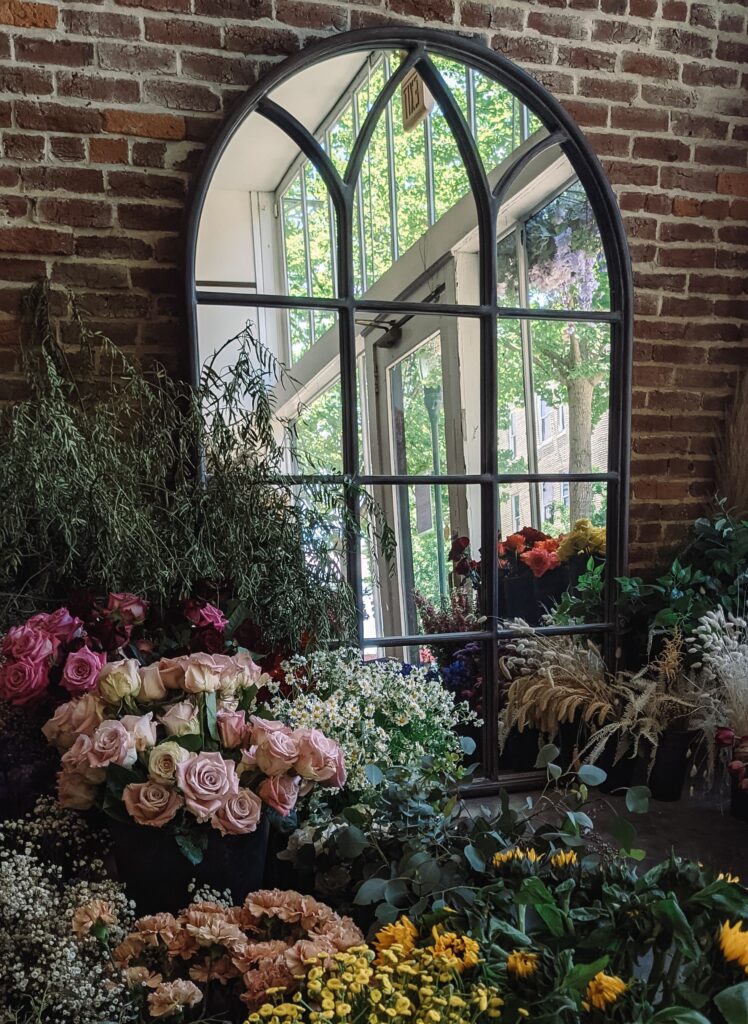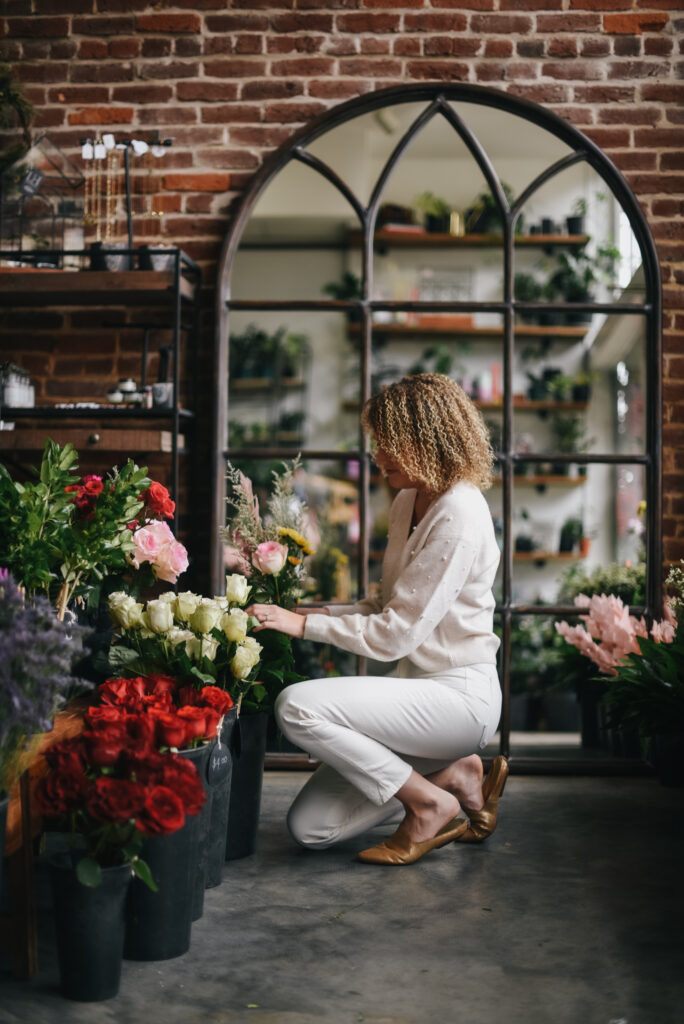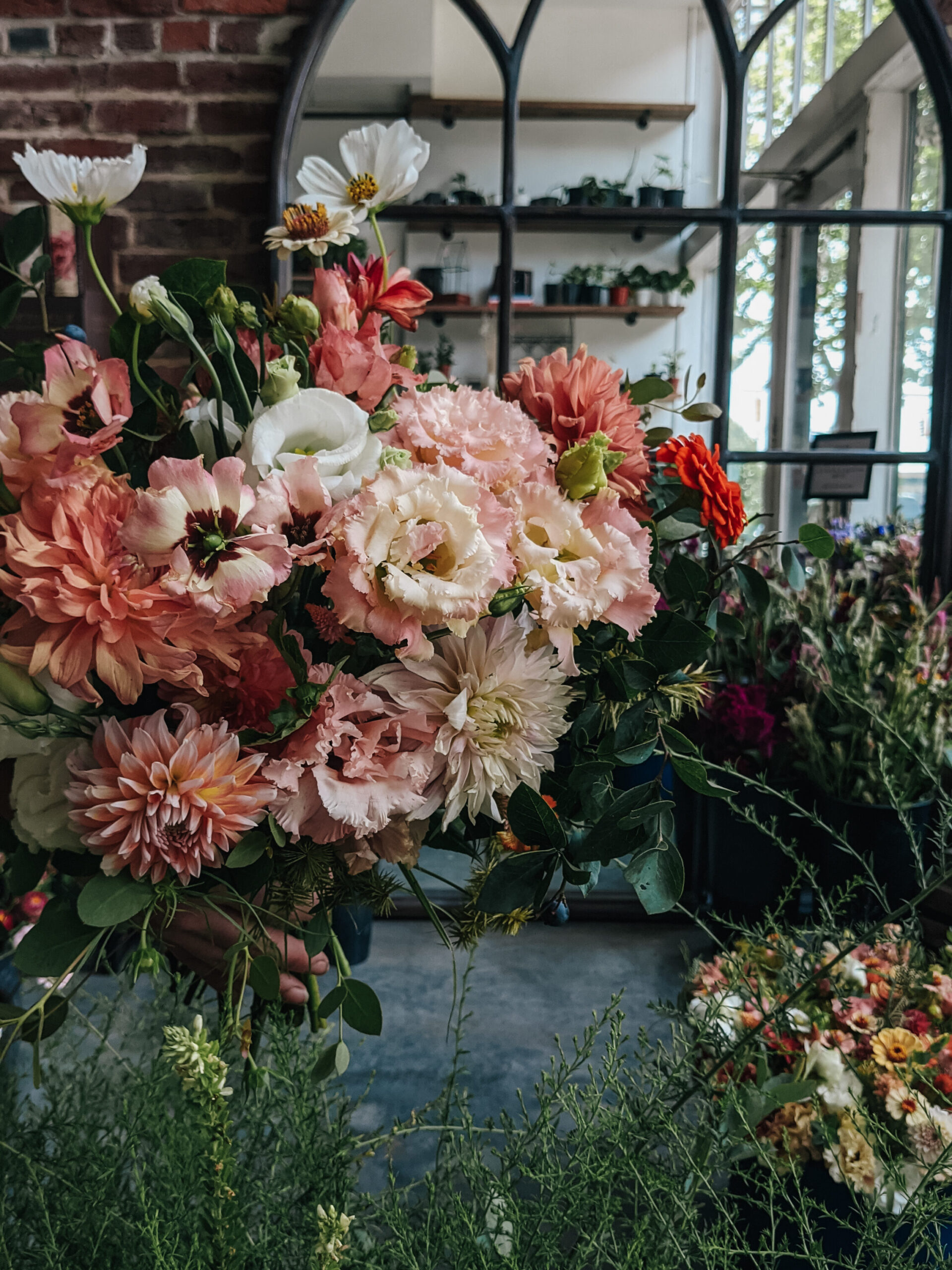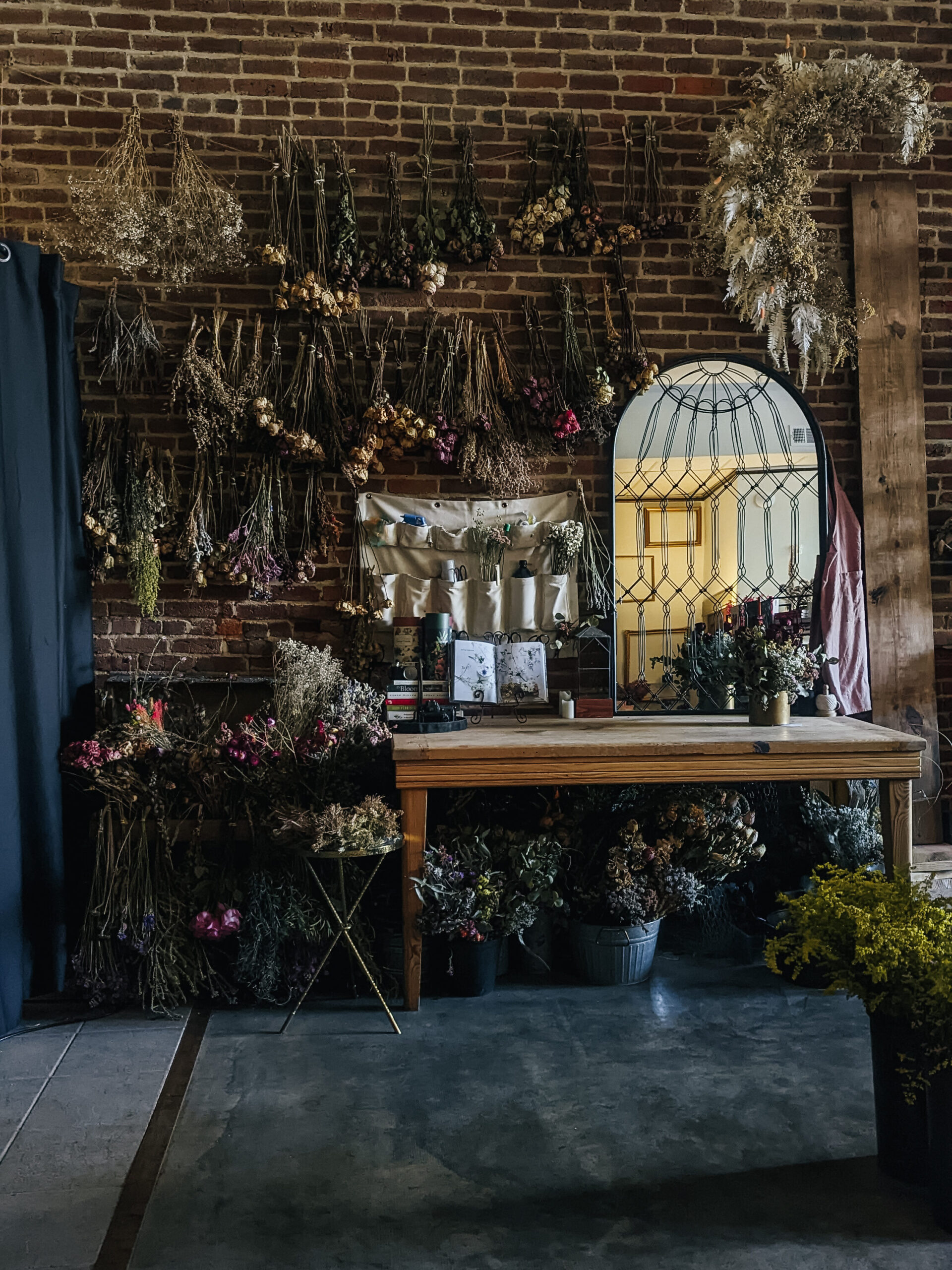 OPTIONAL ADD-ON
Alongside your bouquets, we offer intentional gift bags for brides and bridesmaids as an add-on to all in-shop experiences. Options include a signature scent for your special day, sweet treats to snack on as you get ready, tasty tonics to sip on, and journals to record memories as you enter your new chapter of life. Visit our In-Shop Experience form here to find pricing, specific details, and inquire.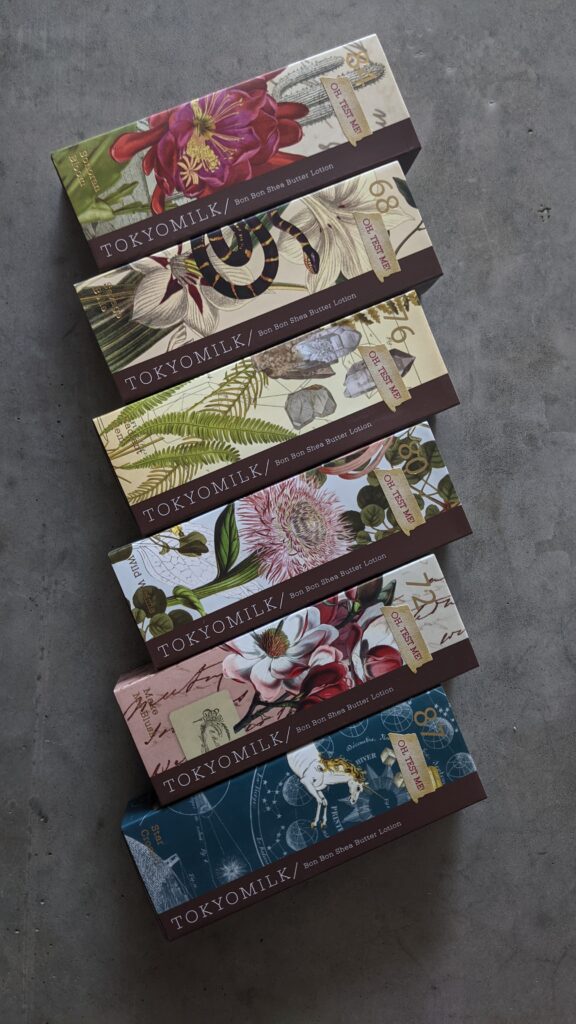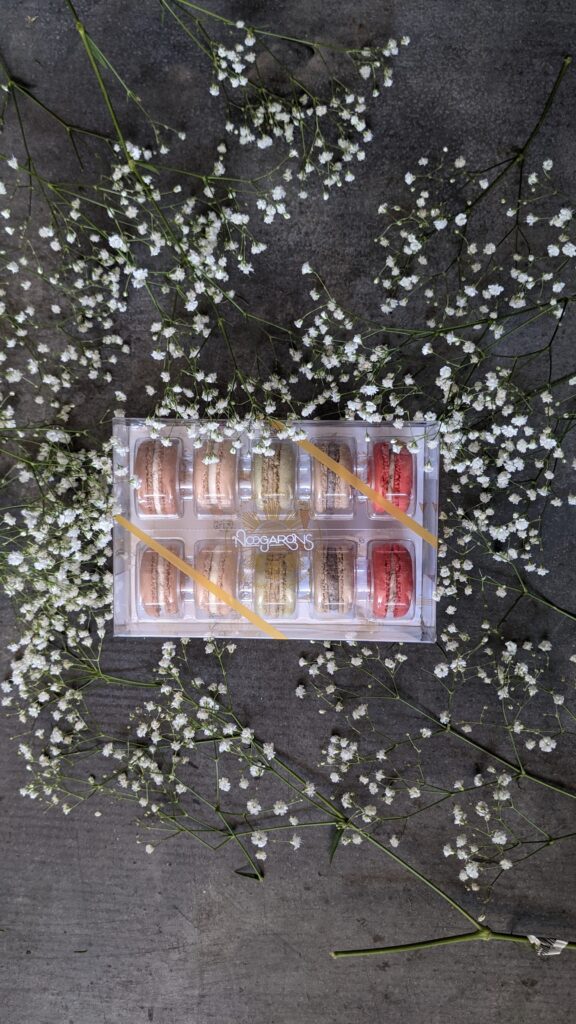 ---
#2: PERSONAL FLORALS
Erin, our in-house designer, has created some incredible floral pieces when she set-ups an entire wedding on a larger scale. She also works in thoughtful ways when running with a bride's vision on a smaller scale. Personal flowers include bridal bouquets, bridesmaids bouquets, boutonnieres, corsages, or flower crowns. This option is great if you are looking for a smaller quantity of florals while still keeping a designer involved in the creative process. By filling out this form here, we are able to know what specific flowers to prepare ahead of time as well as any special requests involving color palette or aesthetic. Pick-up and delivery options are also available.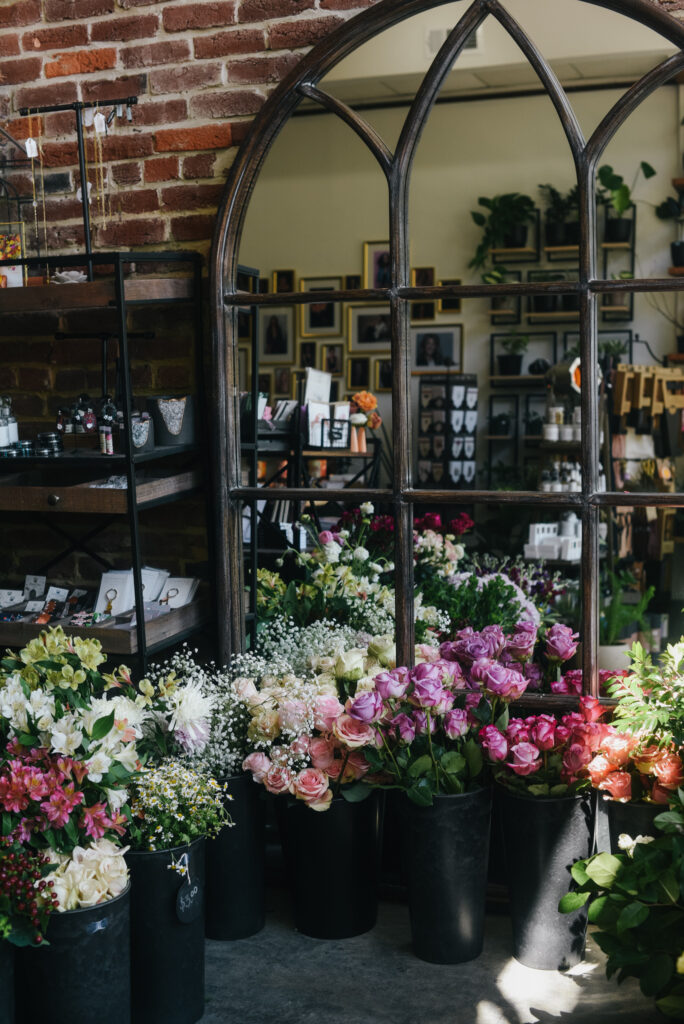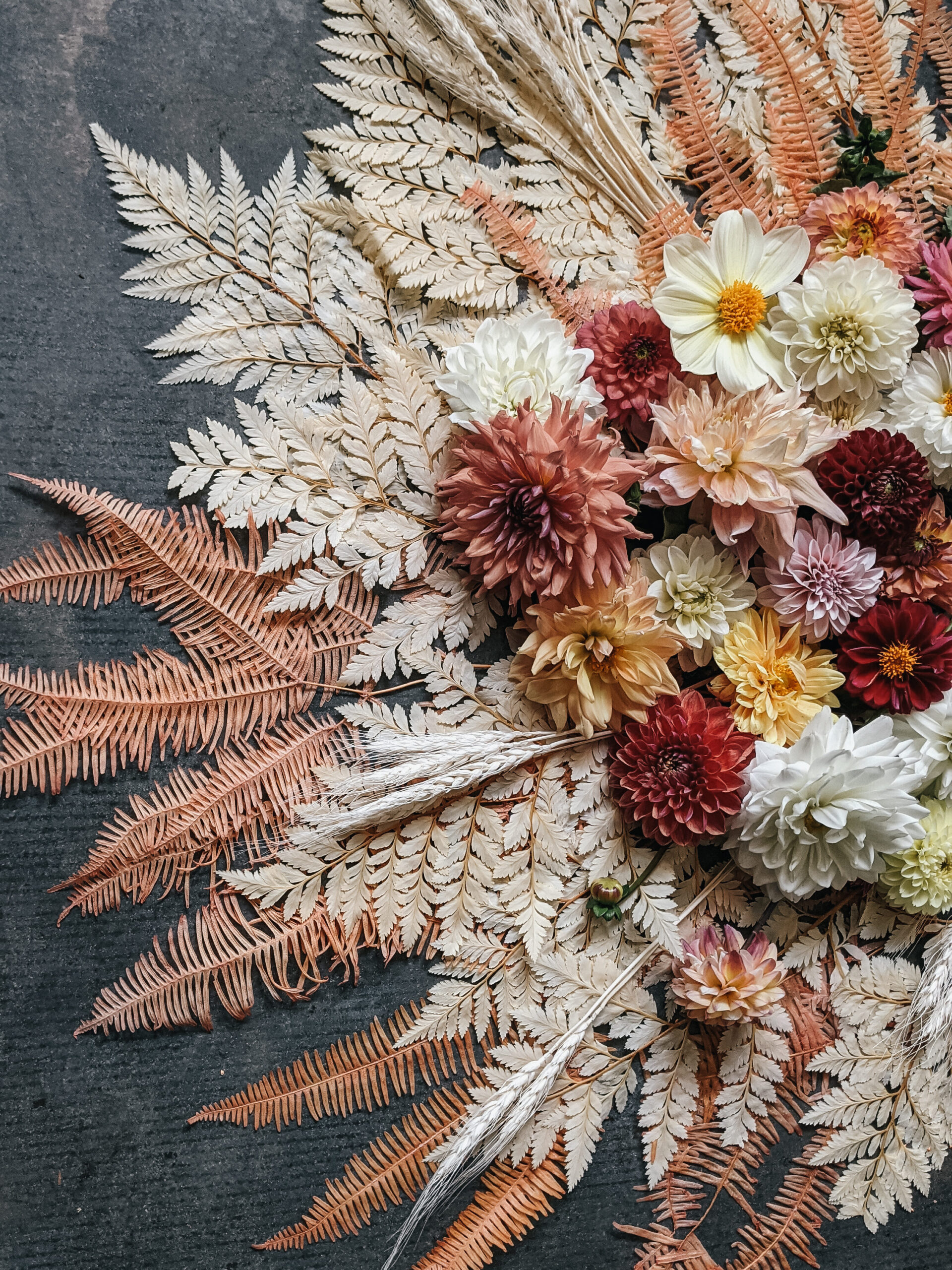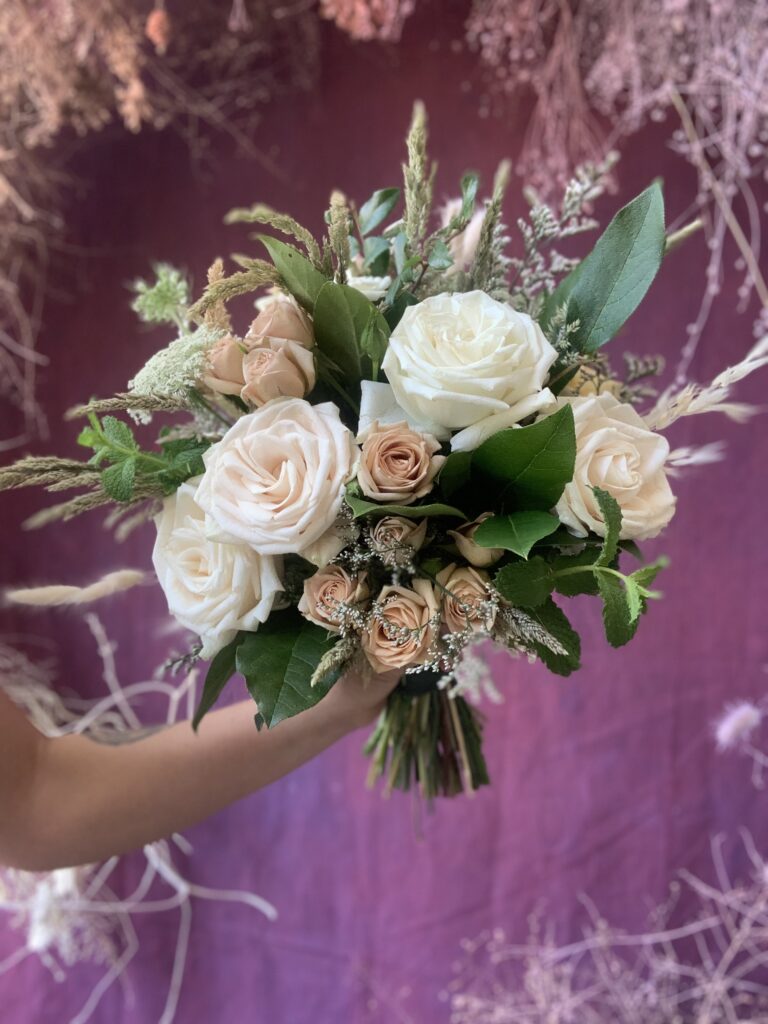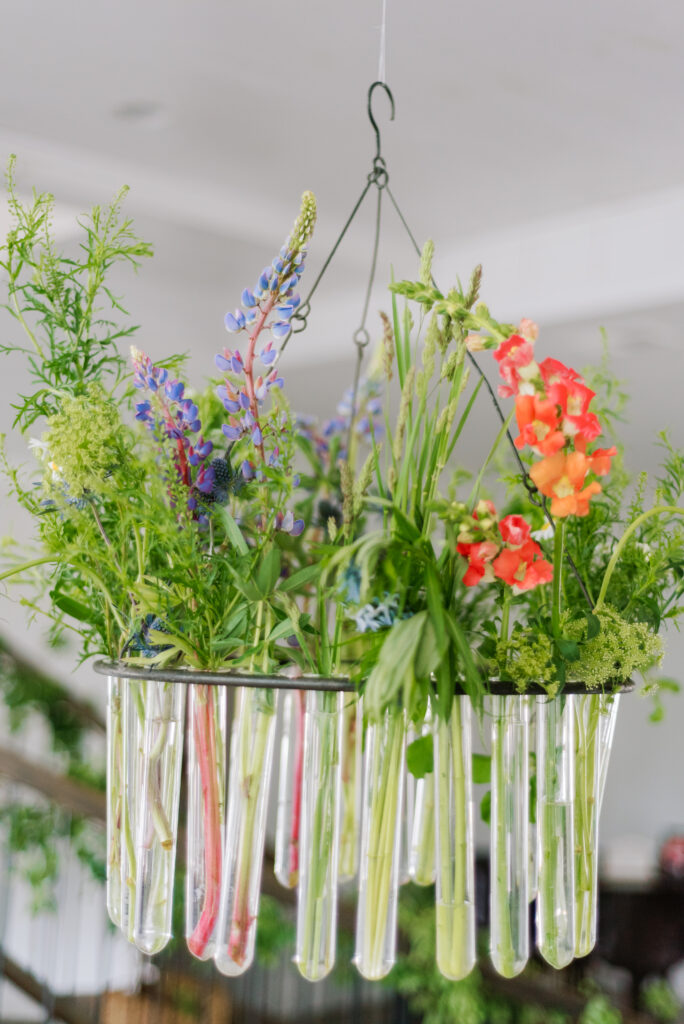 ---
#3: FULL PACKAGE
Our full package for wedding florals fills spaces on the calendar rather quickly! Reach out sooner than later if you are interested in an entire floral experience. Arbor installations, centerpieces, garlands, cake decor, flower crowns, bouquets of all kinds… You name it, there will be flowers galore! Erin will work with you every step of the process, from the first stages of the design process to set up when the big day comes. By filling out this form here, we can move forward in the planning process with a consultation.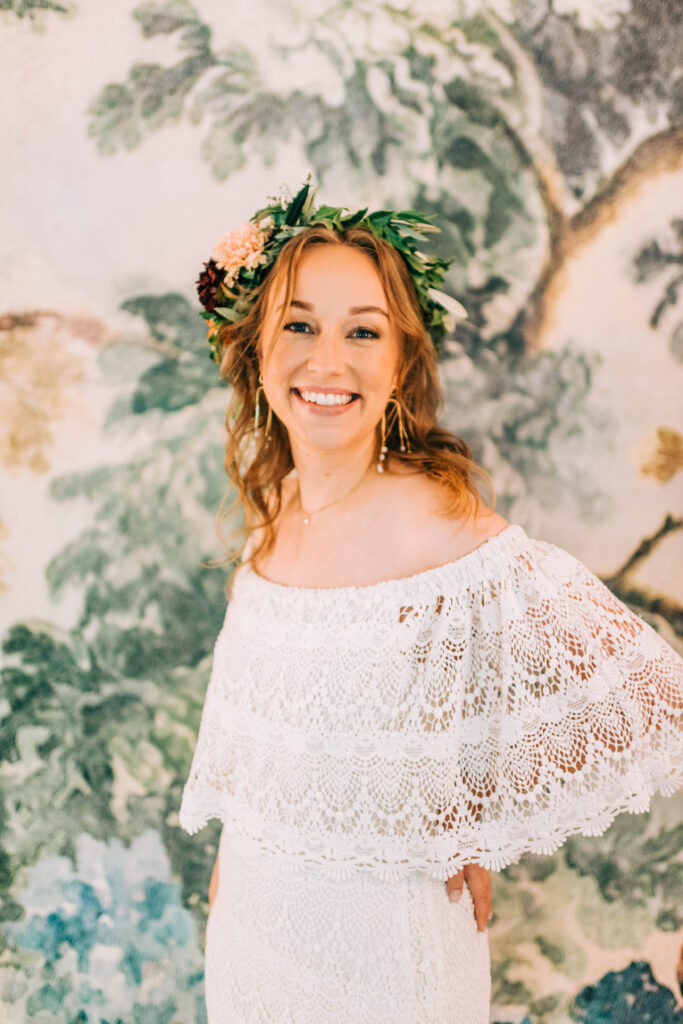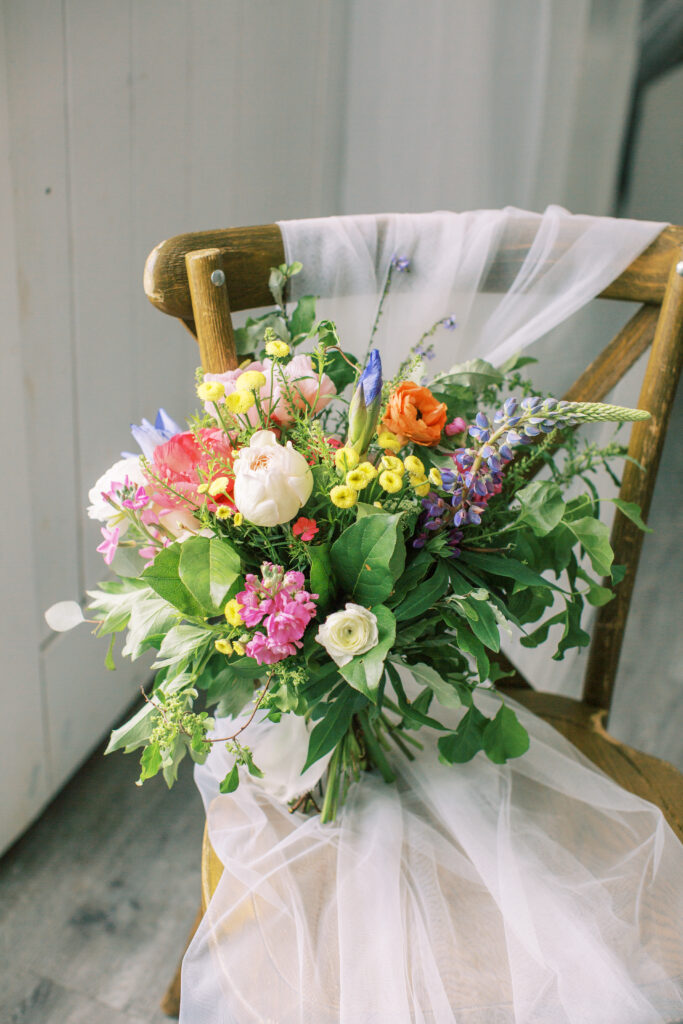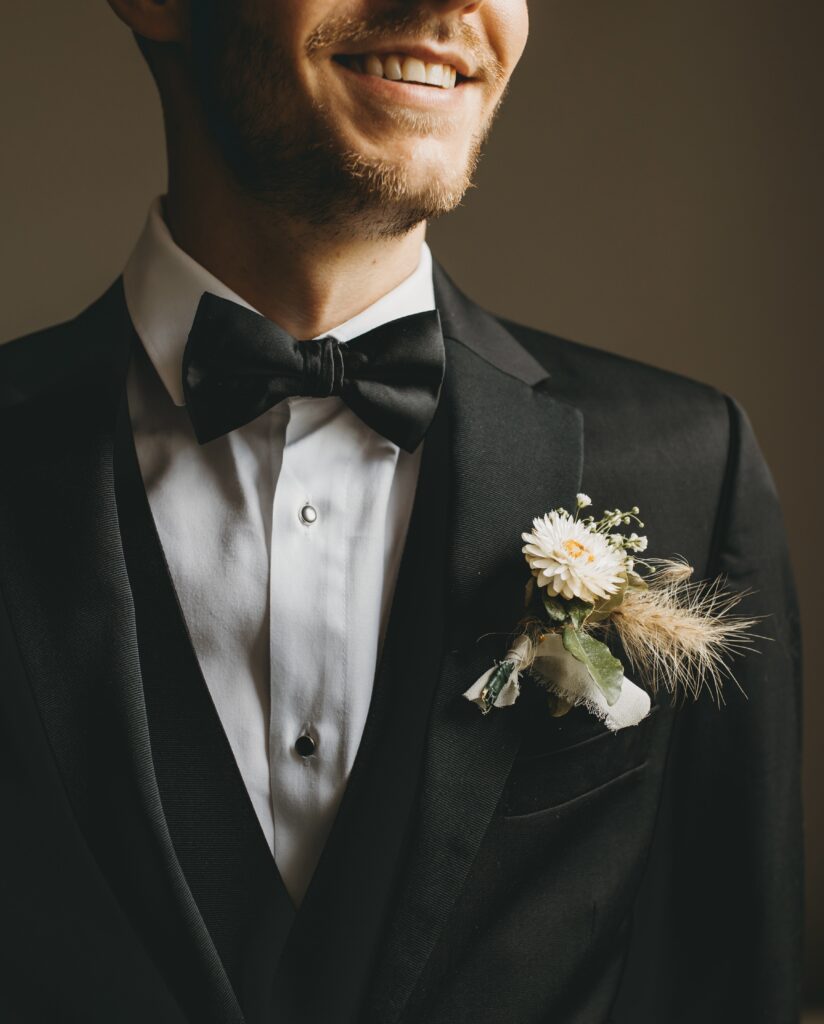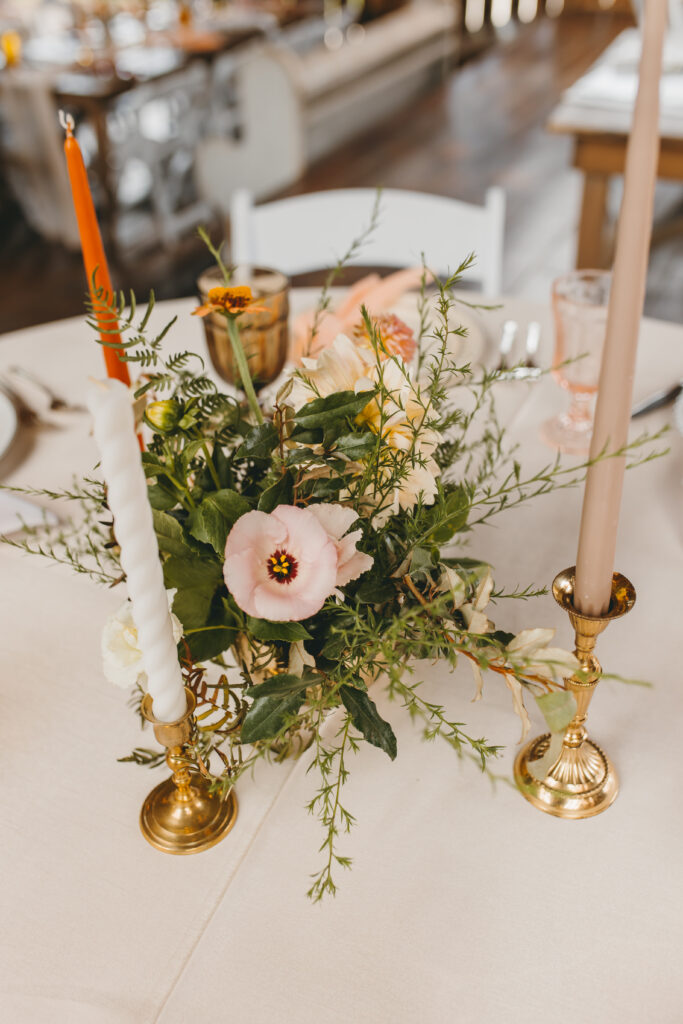 ---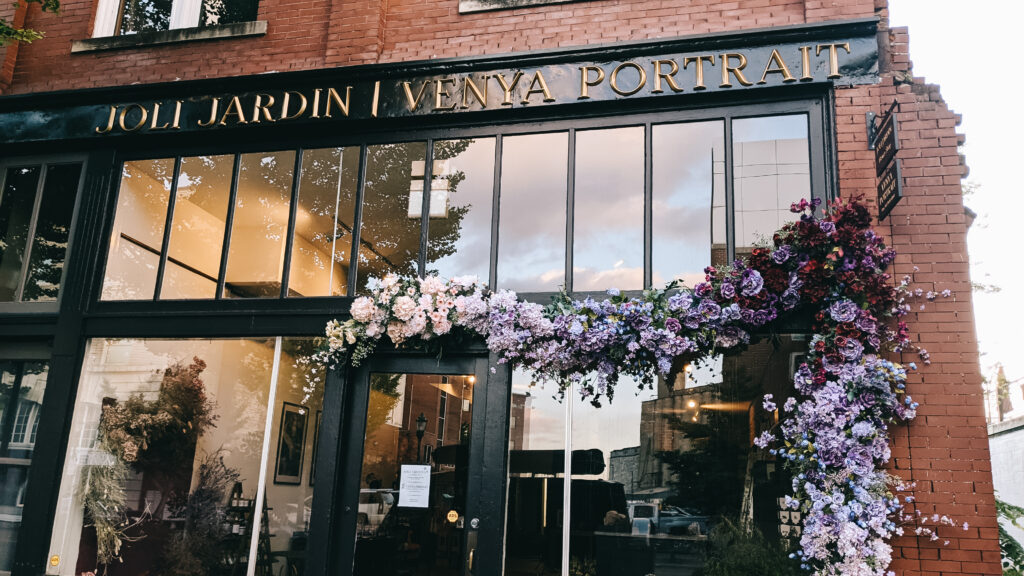 We hope these floral options bring you great anticipation as you plan your big day. Our hearts are always overflowing with gratitude in the ways you support us here at Joli Jardin. Brides, it is our delight to play a role in creating the wedding of your dreams. We are looking forward to working with you!