Goodbye 2020, Hello 2021!
Last year was tough and I am pretty happy it's a brand new year. I wanted to go back and try to pick our some of my favorite moments from 2020.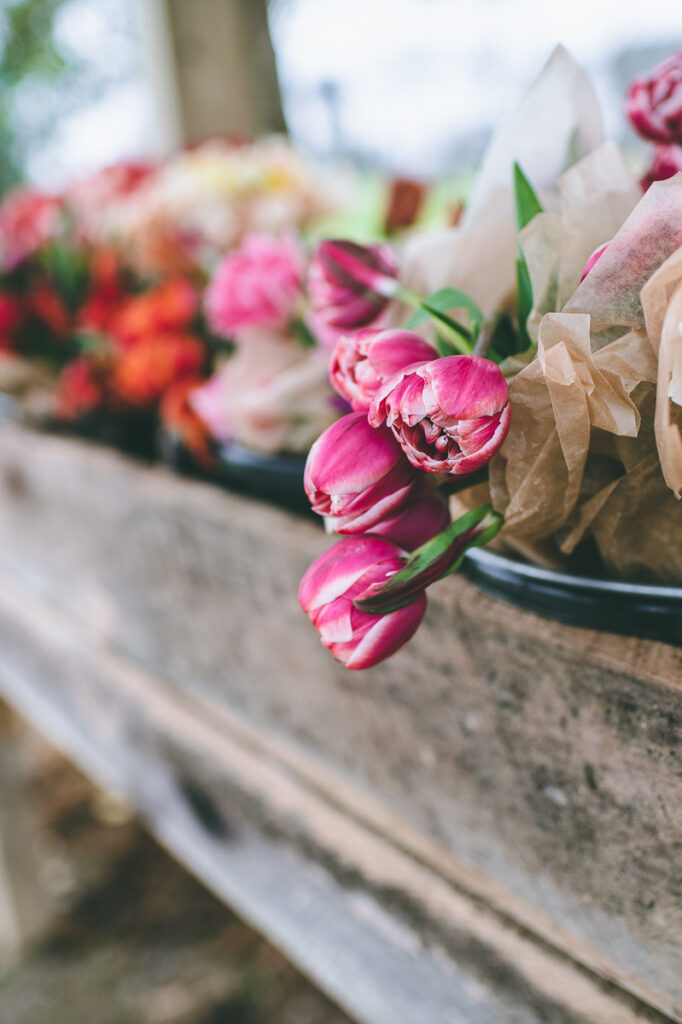 1. We built a no-contact farm stand in a weekend (just Andrew and myself) when the pandemic first hit and quarantine was in effect. And it worked! We are in awe of the amount of support we received from our community. On many of the days it would completely sell out. People would drive over an hour to go visit. A local news station came out and did a piece on the farm stand. It was such a relief that we could continue selling flowers and didn't lose out on all the hard work, time, and money it took to grow those crops. It was also such a rewarding feeling knowing that we were bringing people a small amount of joy amid the chaos.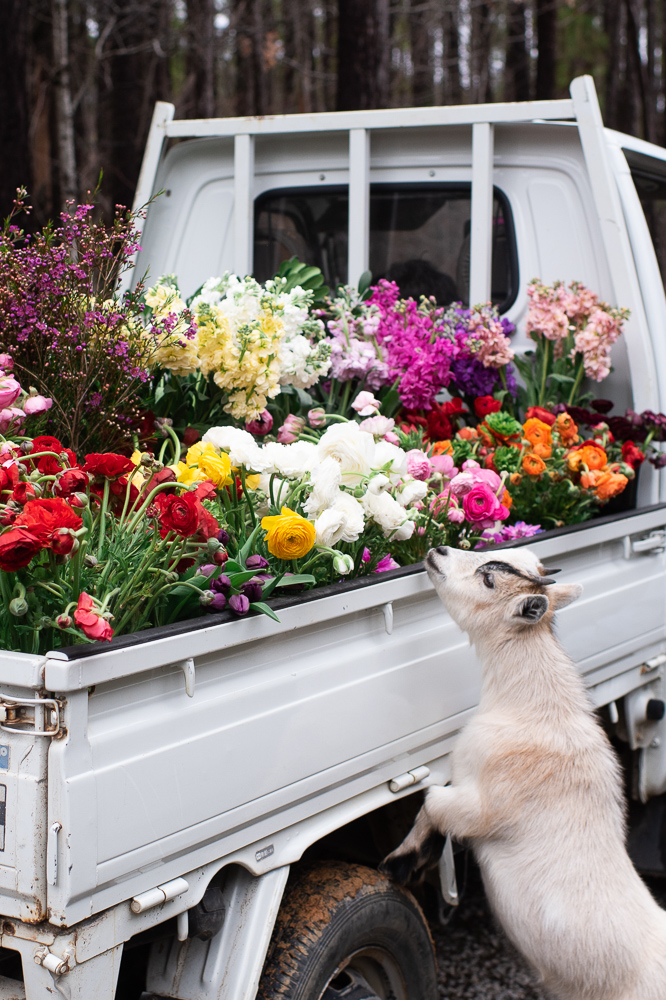 2. We put in an underground fence for the goats. They now have 13 acres to roam. It isn't a perfect solution, when the batteries run out usually one of them is running around free. Thankfully our entire property is fenced in, but we still have to wrangle the goats up before they eat all of my roses! We are so happy that they can have that much area of freedom. At the moment, they are keeping the area "mowed" down around the pond. It's fun to walk by them and listen to them bleat. They get a lot of head scratches in between walking from the house to the summer field!
3. We joined Brainerd Farmer's Market. We really wanted to be a part of a market, but were having trouble finding a good fit. We enjoy going to the Chattanooga Market, but they already have several flower farmer vendors and didn't want any other hemp vendors. We are happy to report that we now have a market home and we are the only cut flower farmer there. It's the perfect sized little market and we have really enjoyed being there.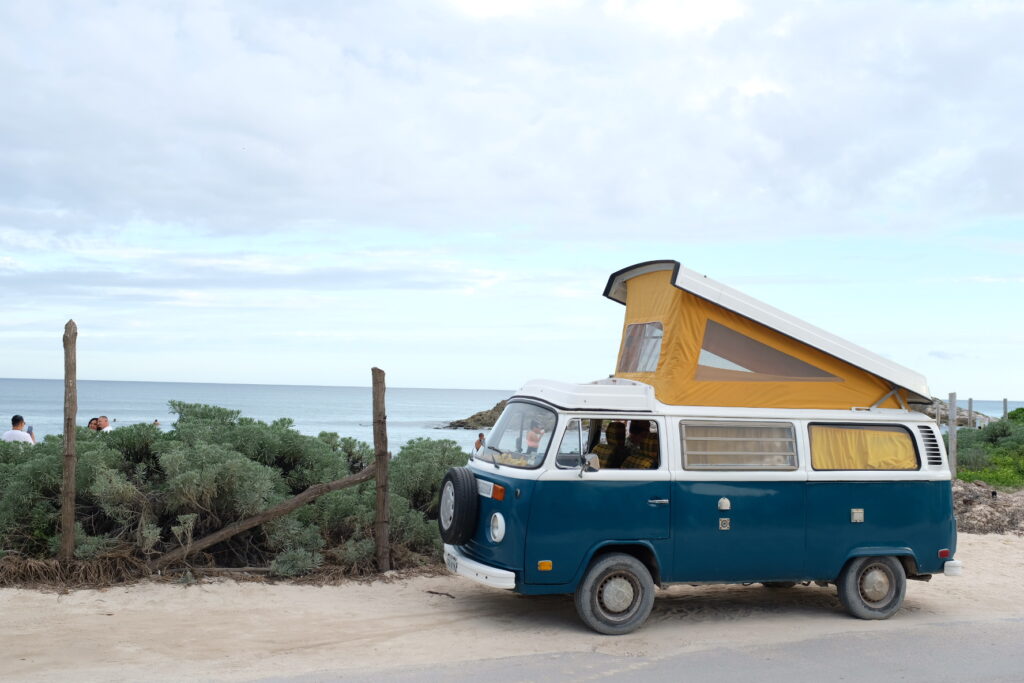 4. We slipped away to a vacation in Mexico with some good friends once our first frost had hit and our flower season ended. We had a magical time visiting the cenote (Tankach-ha), snorkeling, and exploring. We also got to camp on a Bee Farm (Xkopek) in Valladolid, Mexico in a 1976 Volkswagon Bus (German made) with 3 kids. Erin slept in a hammock between two palm trees. It was such a fun excursion. They also have an airbnb listing you can find by clicking here.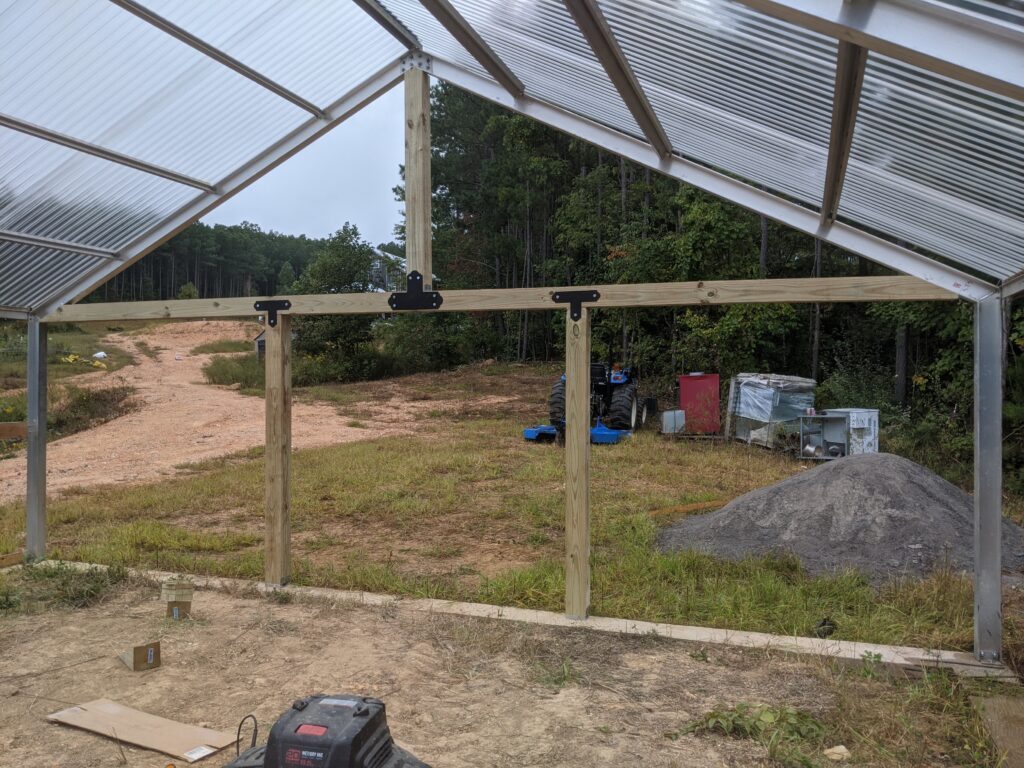 5. We made significant progress on the Greenhouse. We have two hoophouses, this will be heated significantly more than the greenhouses and offer up a larger area for our seedlings and potted nursery items. This has been a project that we have been working on for far too long, but it continuously gets put on the back-burner. Andrew finished framing the endwalls and installed the fans and ventilation. Andrew and Erin got the roof up on our greenhouse. We are many steps closer to finishing it up (finally!) Now we need walls and doors.
6. We added another person to our farm family, Christine. I wish we had hired her sooner! She has helped us so much on catching up on little tasks that get pushed off for more pressing issues. It's also been great to have a bigger team to knock out our bigger projects in one swoop.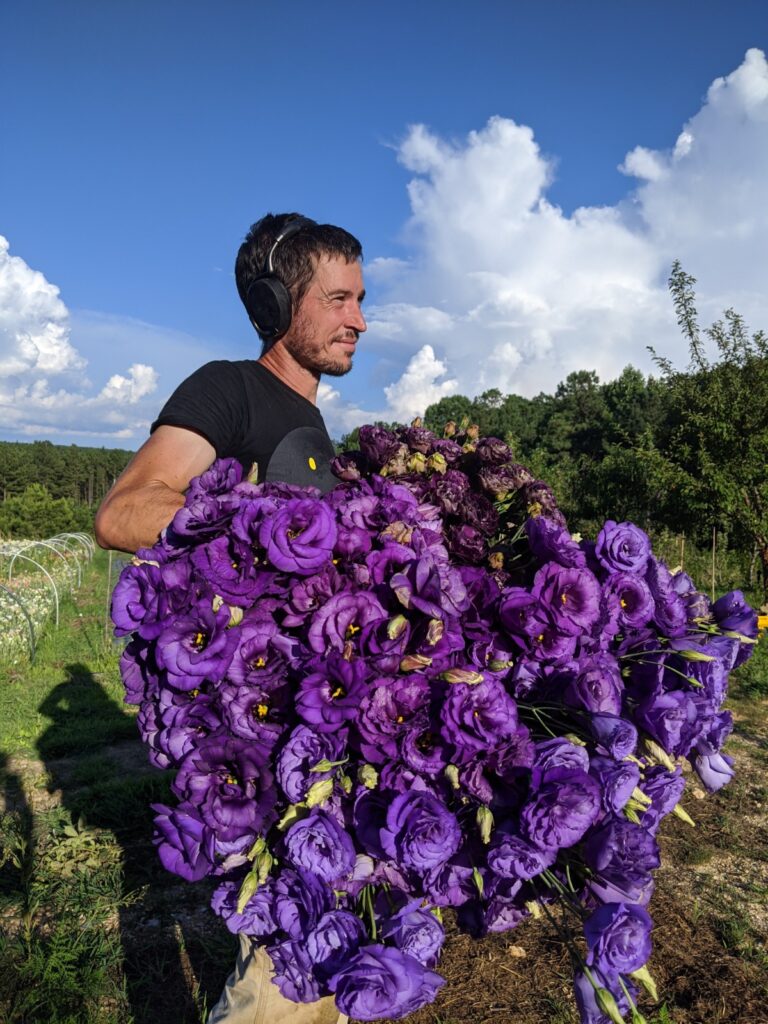 7. We created and opened up our wholesale flower website to the Chattanooga area. Now local florists can buy directly from our farm.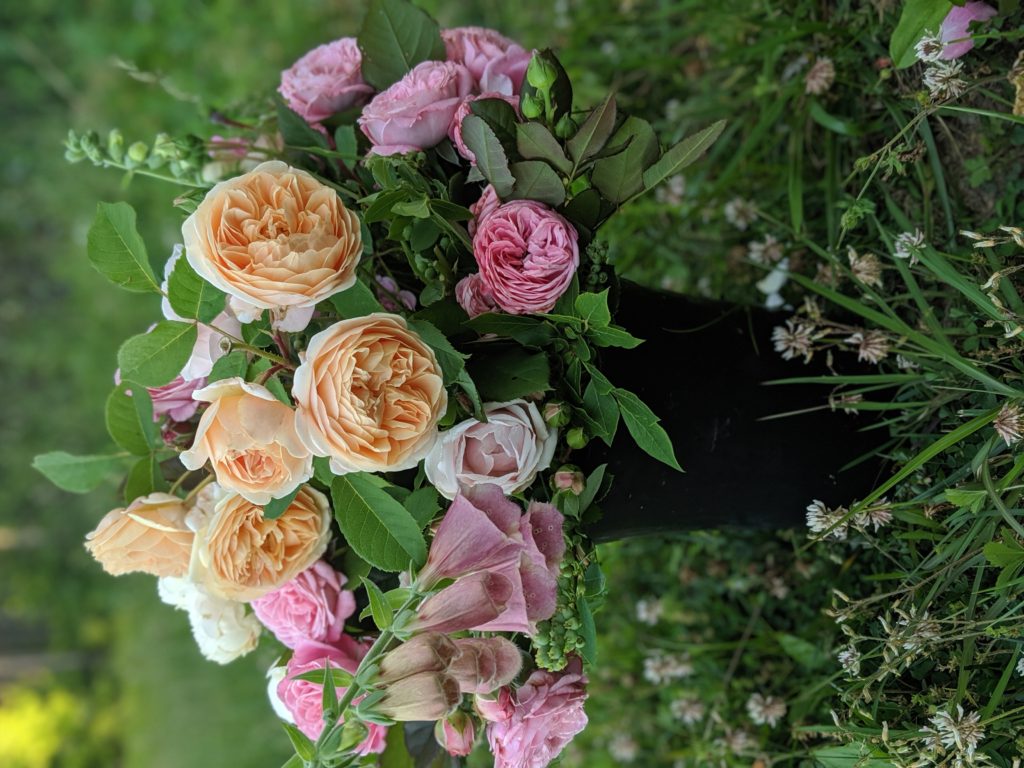 8. We started a new rose garden. In this new space, we planted 60 roses and a myriad of bulbs mixed in. We placed this garden right behind the house, close to the peony field. It will be more stylized than our annual cut flower fields and I look forward to strolling through it.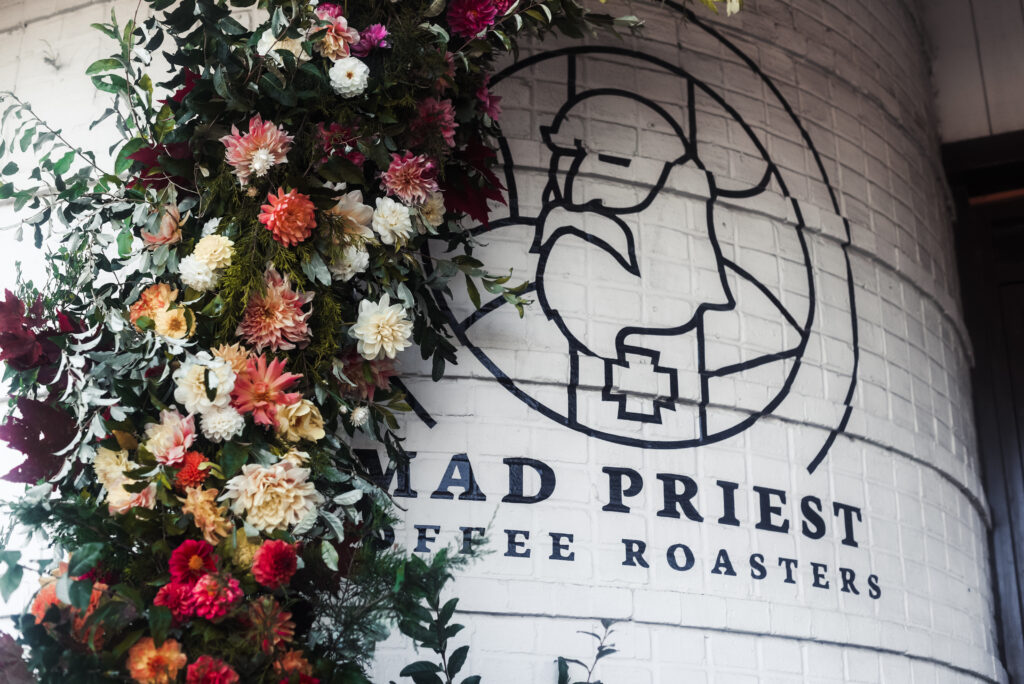 9. We did a really cool floral install at the Mad Priest. We had an explosion of dahlias in the fields and leftovers from market, so we decided to create a unique floral piece for people to come take photos under. It turned out so beautiful and it was so much fun being tagged in photos from different people stopping by. We also sold bouquets at the Mad Priest on Broad St as a retail spot and we are very thankful to have had this location to sell at during the pandemic.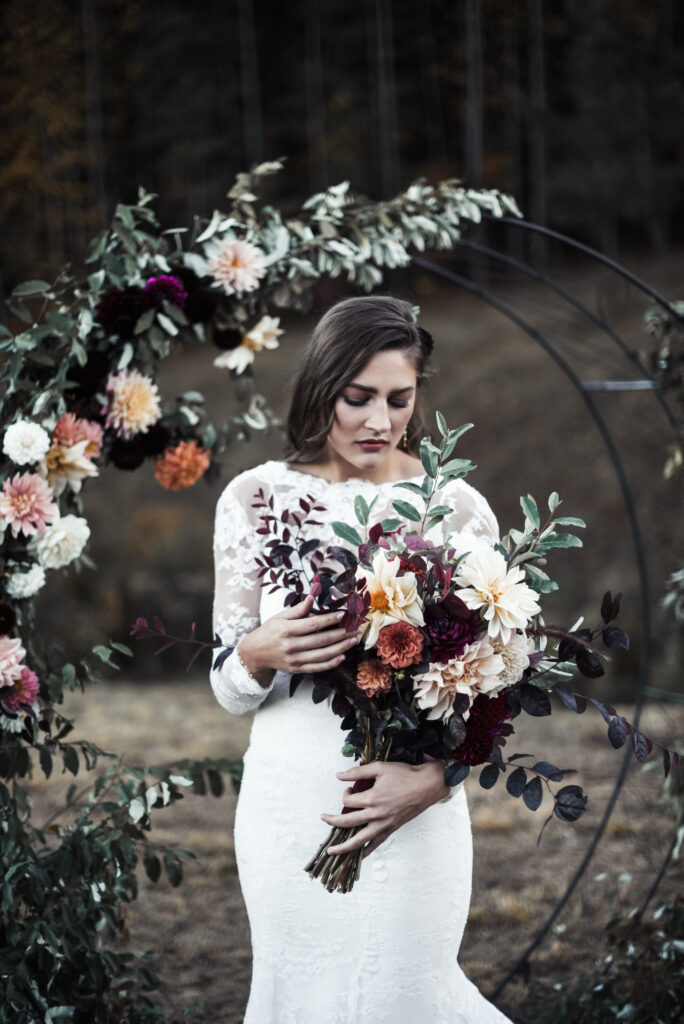 10. Last year was our first year doing florals for weddings. It was really cool to see so many people beginning to care about where their flowers are grown and sourcing local and sustainable blooms. Please contact us here if you would like to learn more about our styling services for events.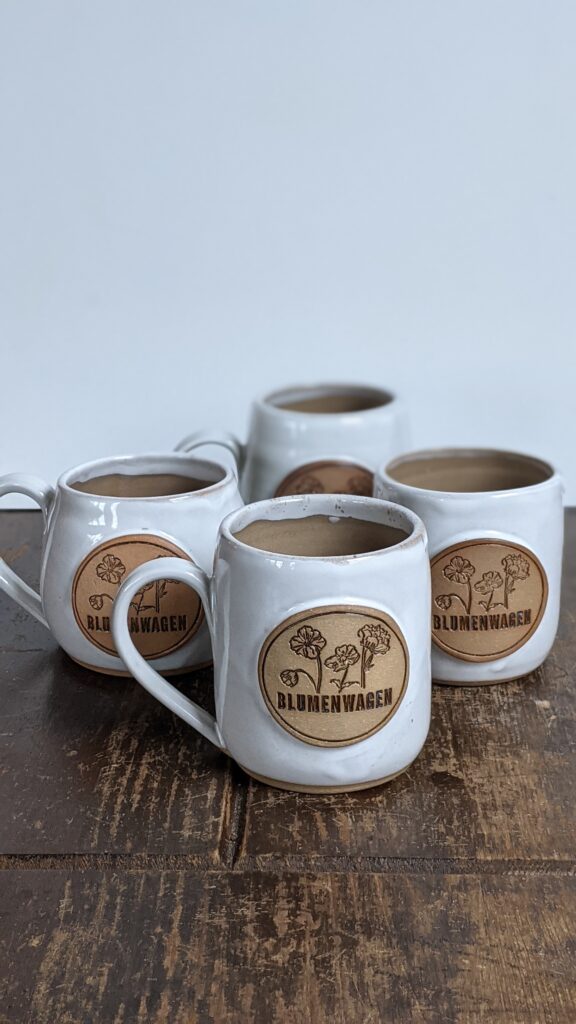 11. We released a new line of vases and mugs. This was a fun project and it is super convenient to be able to offer these items to our clients. Sometimes we have people passing through the area that are unable to pick up fresh flowers but they want a souvenir from stopping by our pop-ups. The vases and mugs are everlasting and locally made so it makes an excellent gift.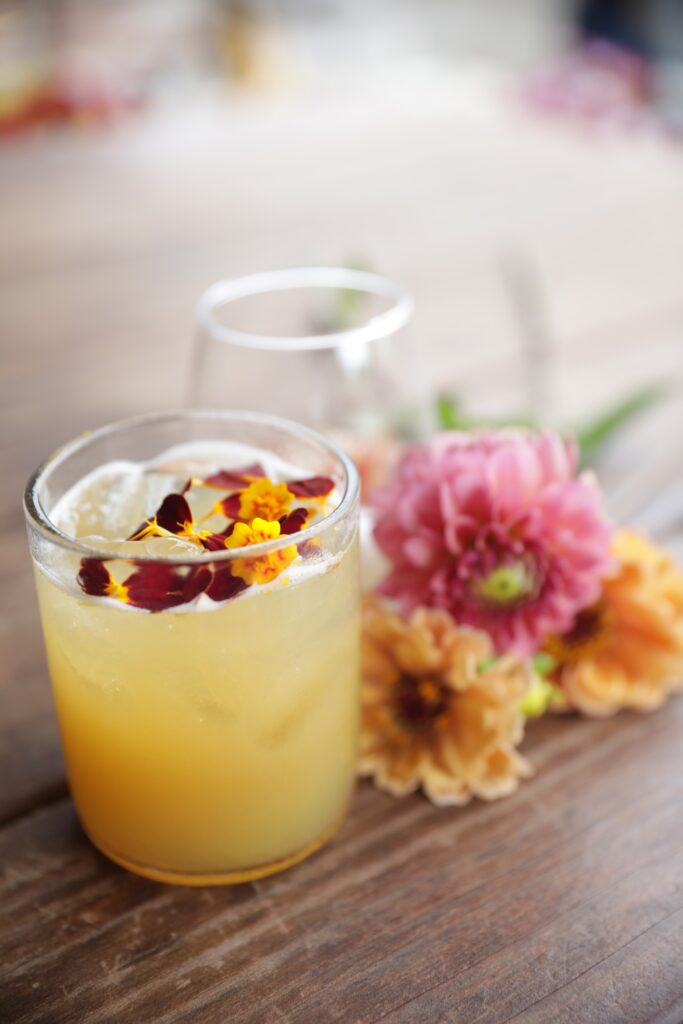 Although we didn't get to do many events because of Covid, we did do some really fun events and workshops. We participated in virtual summer camps, provided edible flowers for cocktails, did socially distanced pop-ups, participated in several Christmas markets.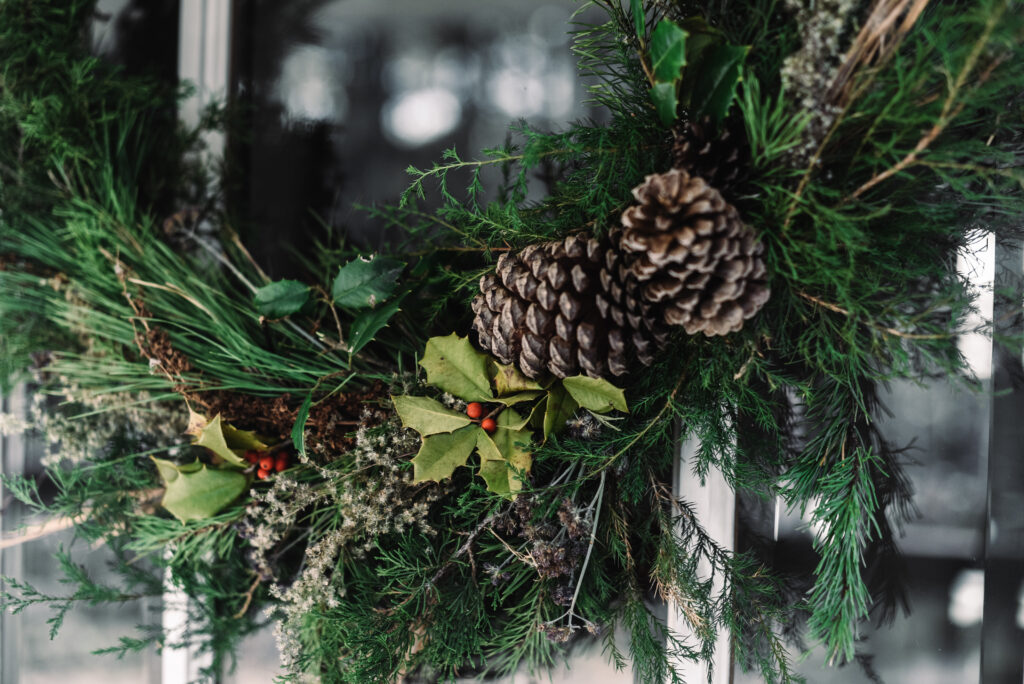 This year was our first year selling wreaths for the holidays. Erin took charge of this project. She foraged the vines for the bases and the greenery to fill out the wreaths. We offered up several different styles and sizes and have already starting planning new styles to release for 2021!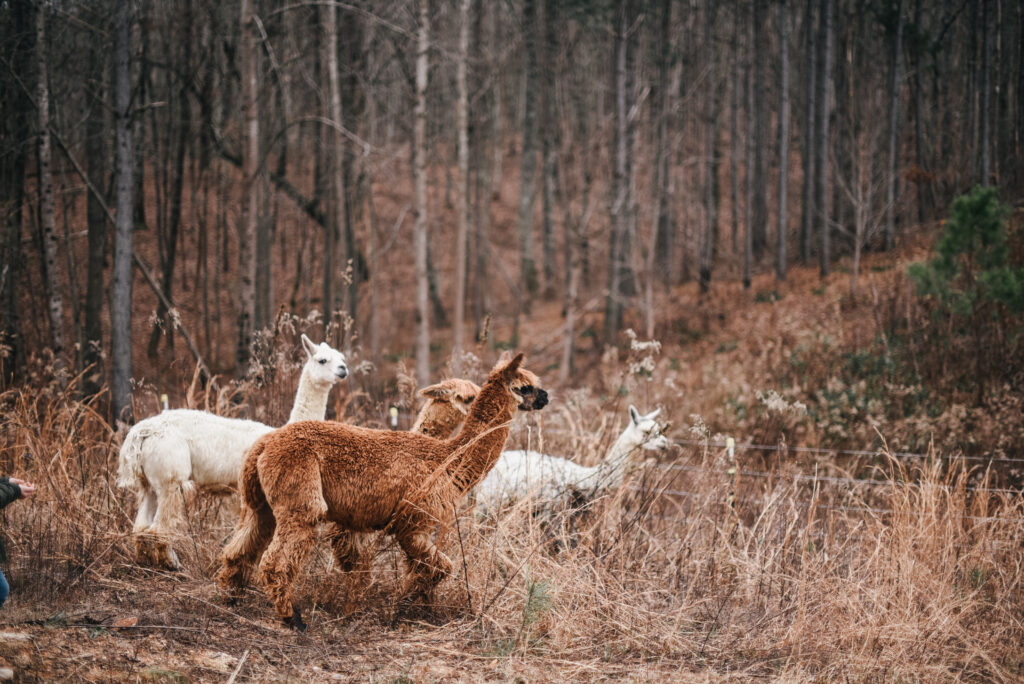 We decided to get alpacas. This actually strolls into 2021, but it started in December 2020 and is significant enough that I am just going to count it for both years. I am going to tell the story of how we came to the decision and immediately had 6 alpacas that needed a new home in a different blog post. Needless to say, I was absolutely overjoyed and ran around the house jumping up and down like a little kid. I am a huge animal lover and these animals are very beneficial to our farm.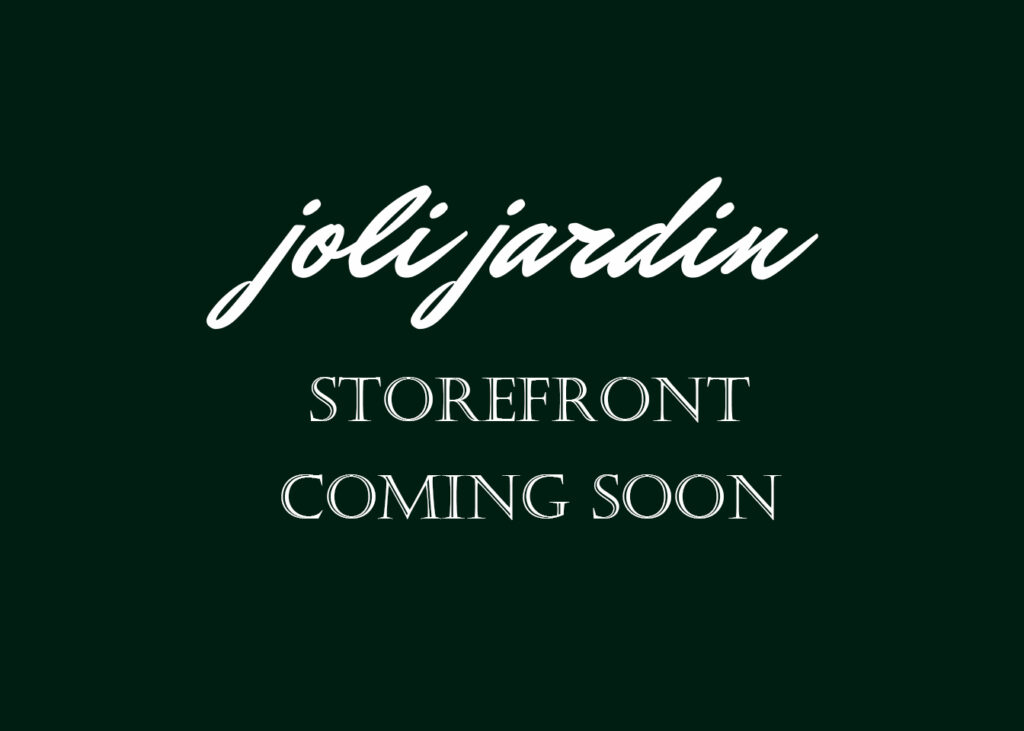 We looked at several locations for a brick and mortar store. I think we have finally found one, so this point also strolls into the 2021 year but I am going to chalk up to good things for 2020 as well as we searched for a pretty long time. We can't release more details yet, but I promise, you are going to LOVE the space. And you will be able to pick up flowers from us very easily.