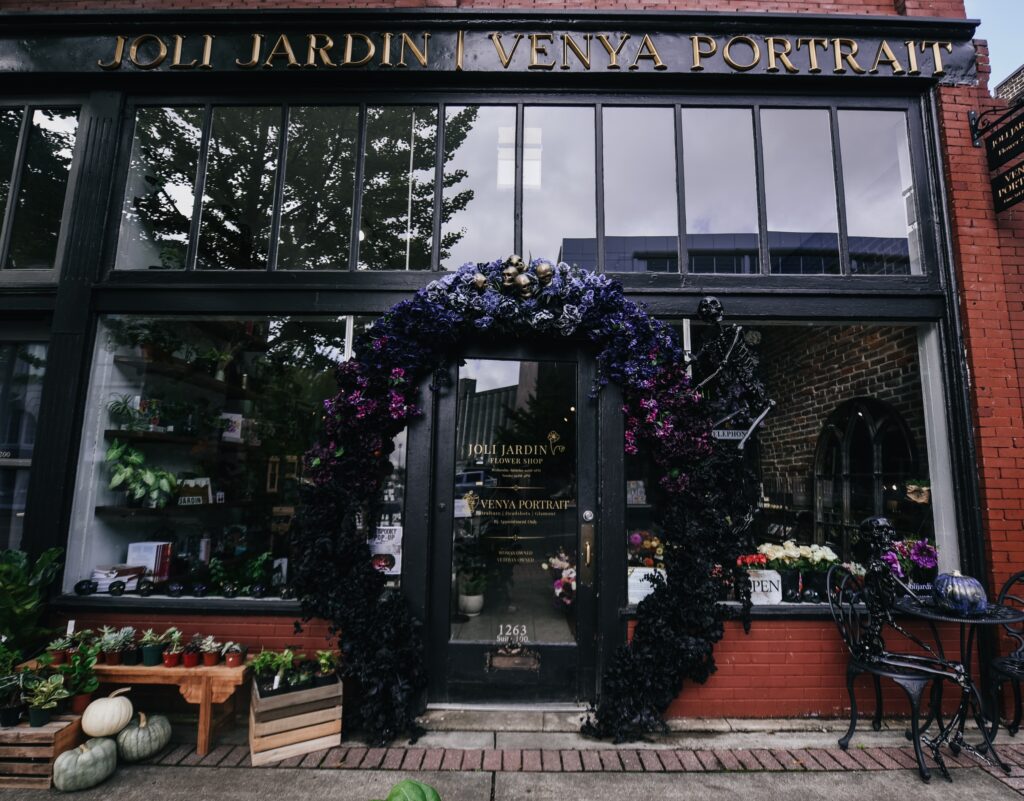 With September quickly approaching us all, there's an autumn feeling here at Joli Jardin and a desire to switch out our floral install hanging on the storefront. (Looking at you dark, moody Halloween install adorned with skeletons and dahlias!) Our silk flower installations consistently receive an abundance of kind comments and admiration, which is deeply appreciated, as it is our desire to provide an inviting storefront to visitors who come from near or afar. Did you know we design installs for local businesses here in Chattanooga, TN? In today's blog post, we thought it would be a fitting time to share a little about the many installations we've created for our flower shop along with those for our fellow Chattanoogans!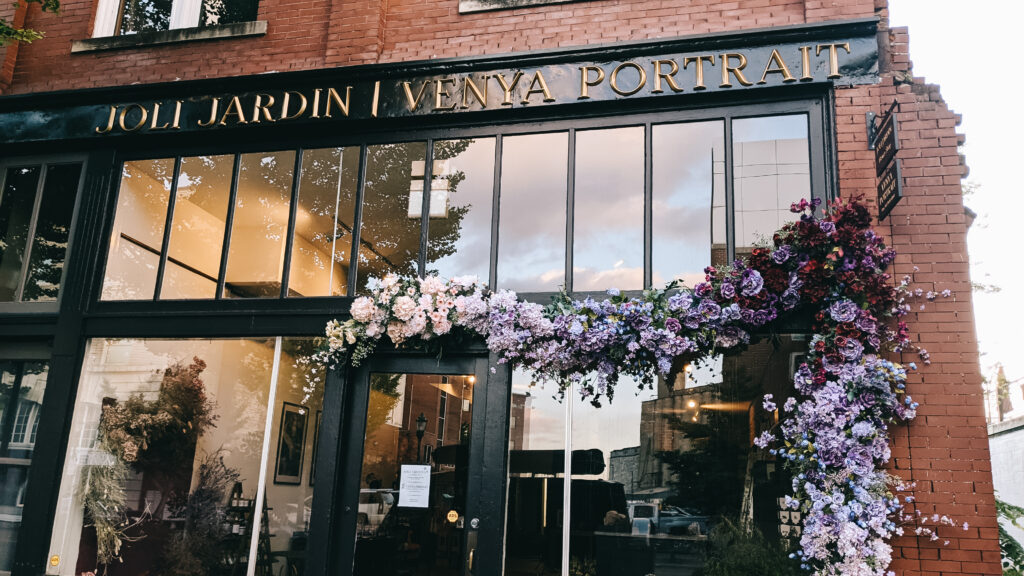 All installs are made out of silk flowers interwoven through chicken wire. Design options are endless when it comes to color, size, flower preference, and variation of shades and texture. Becca and Erin are incredible at sketching the install in your space to provide a visual aid. We love how an install can be draped with elegant movement as we mount it to the surface. In terms of placement, they are great for framing a door or filling up an empty space. Sometimes we can put together an install using fresh flowers (see below) if you are looking for something temporary to use for a pop-up or weekend event.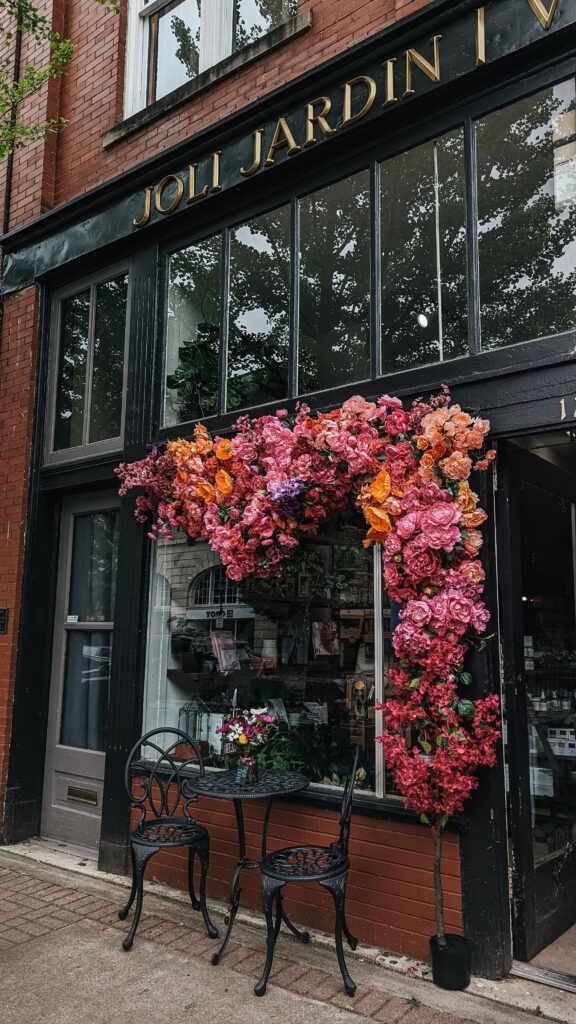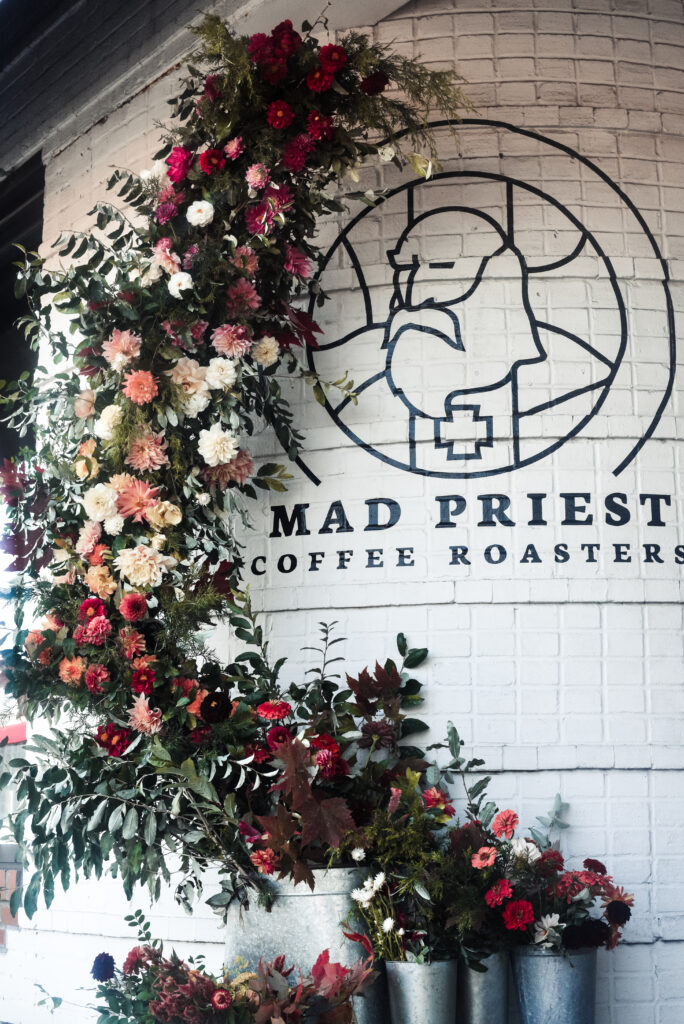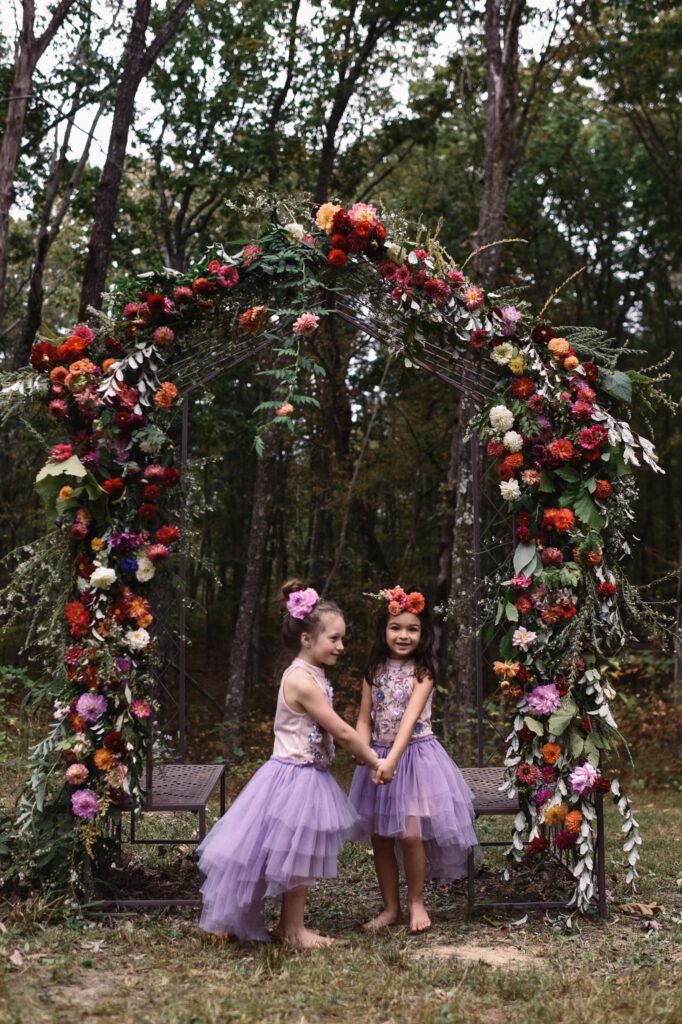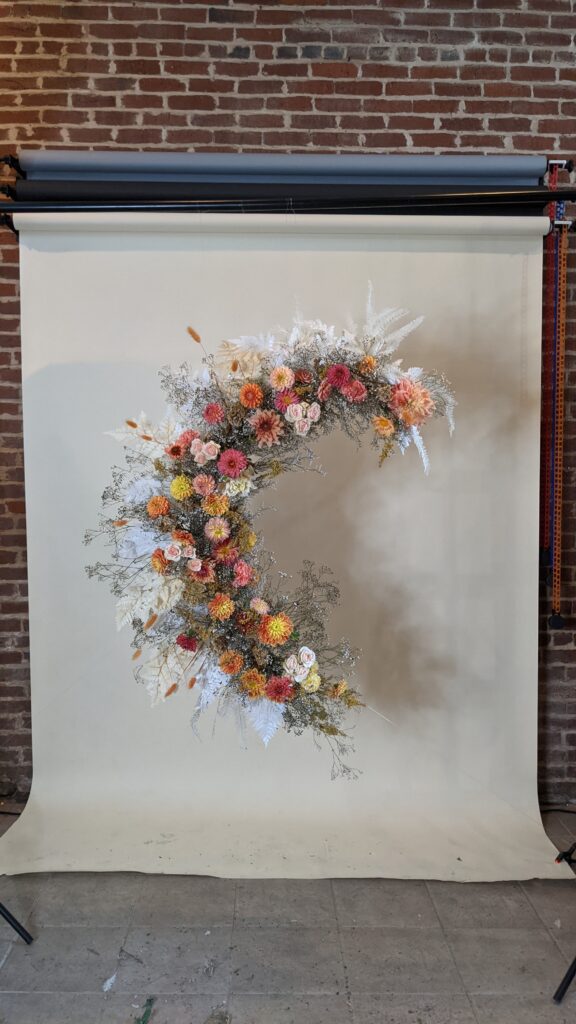 Installs are also wonderful for a punch during a photoshoot. We created this moon-shaped autumnal beauty for our studio partner, Jessica at Venya Portrait, to use during her mini sessions last September. With the holiday months quickly approaching, we'd love to create something magical that your guests could pose next to as they capture their special memories!
Chelsea of Luna Rose Salon wanted a romantic install for her salon's grand opening at 1435 Market St. Andrew, Becca's husband, mounted it to the wall (so grateful for his help!). Our other installs are sitting pretty at Cashew, Local Juice, All About The Bride, and Andra's Finds Tailoring. Center Medspa at 320 E Main Street Suite 110 is receiving their install the first week of September!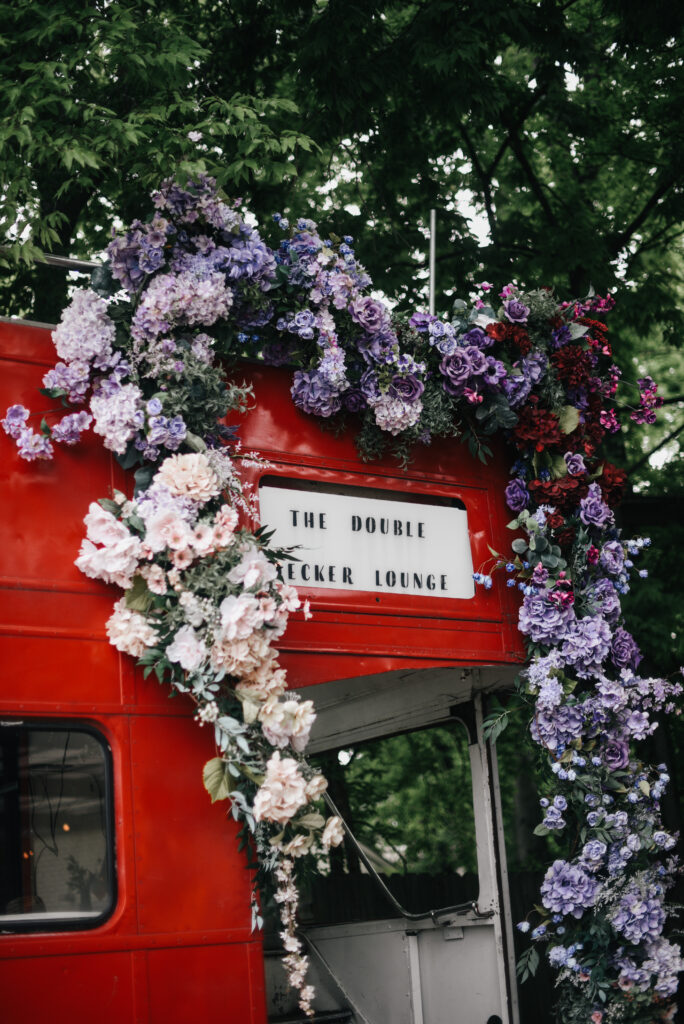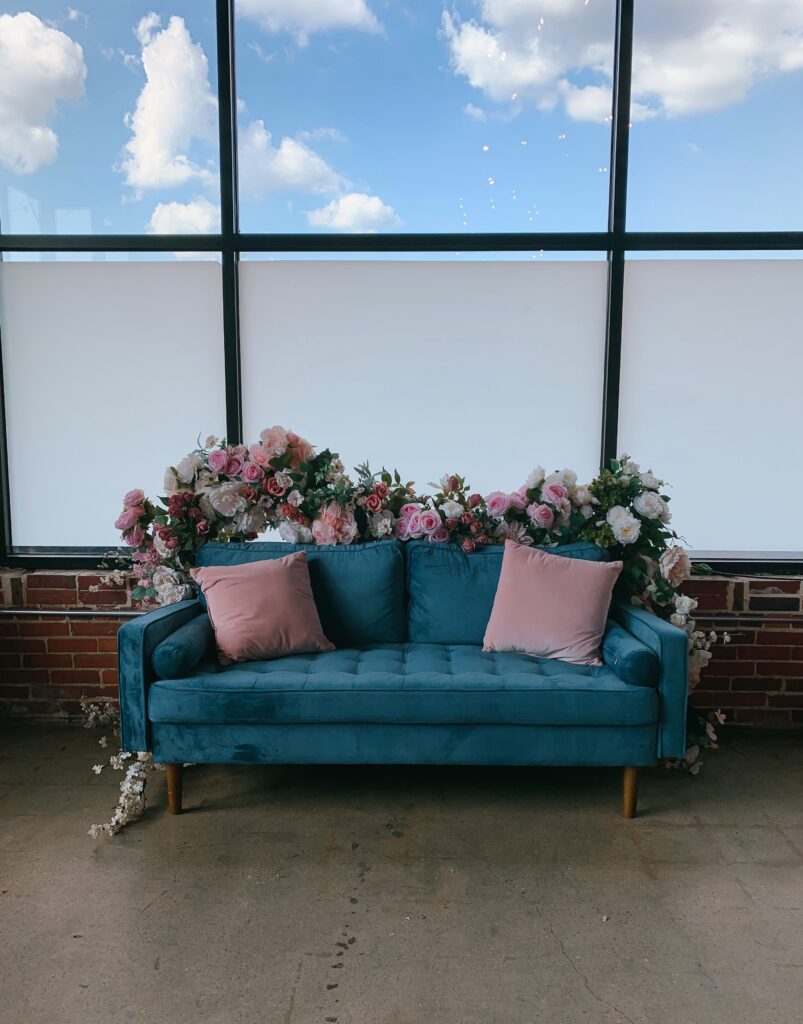 We can also bring some of our flower installs to your local events and festivities! If you are envisioning a bit of femininity added to a couch, chair, table, or another object used for a photo op, we have several rental options to choose from! This is a great idea if you aren't wanting to spend money on decor you may throw away once the event is over.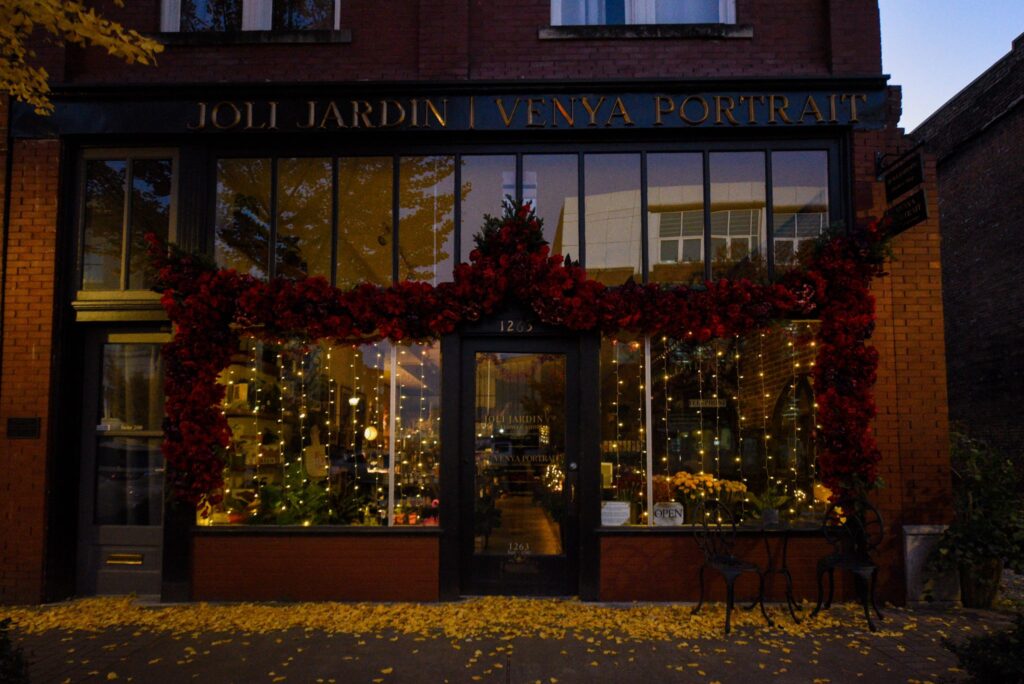 Our installs are not only gorgeous in appearance. In functionality, they have paid for themselves and more in marketing to attract customers to our store. If you would like to inquire about a flower installation for your storefront, inside your shop, or at a local event, please reach out to [email protected]. To all of our lovely customers, expect to see our two skeletons, Bona Lisa and Mary Skelley, hanging out on our Halloween installation that is making an appearance early September!!!