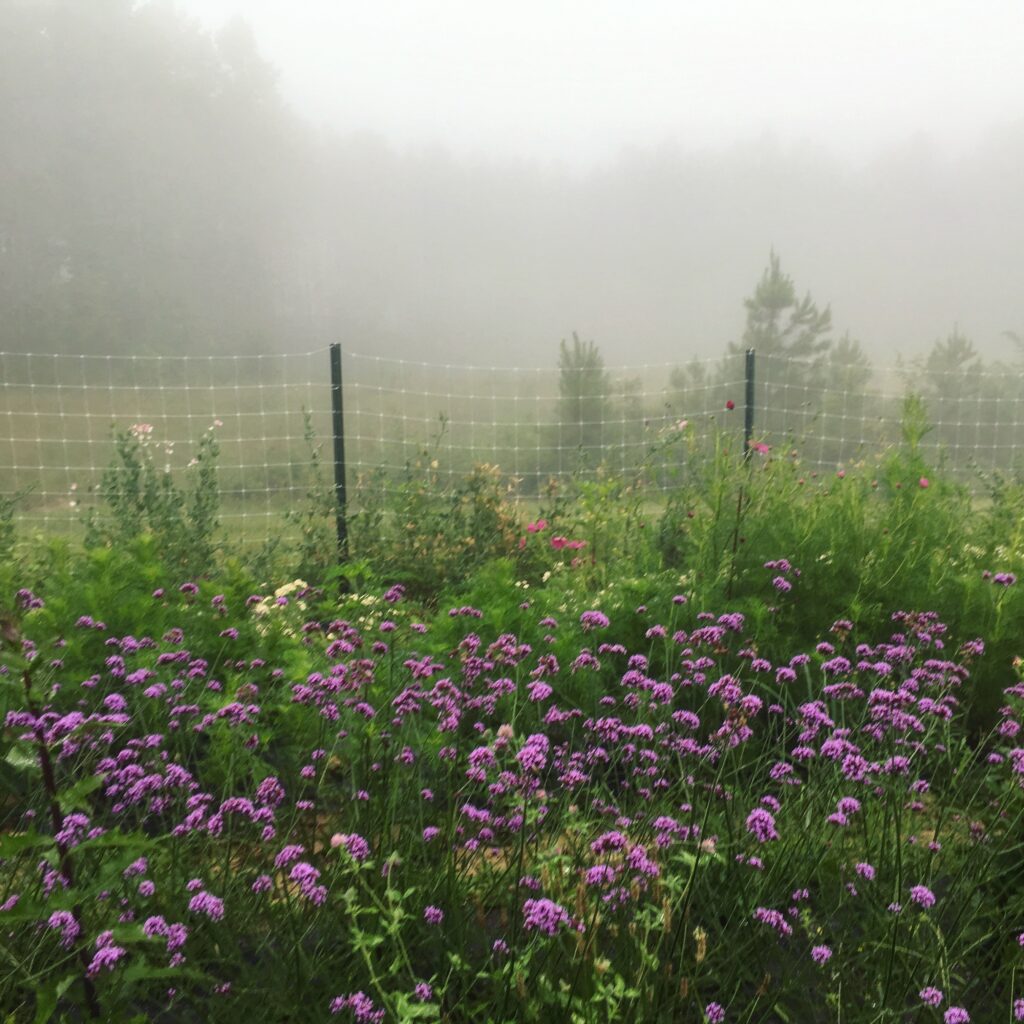 The passage of time this year has seemed truly impossible to track, and I know we're not alone in that. March seemed to drag on forever, and then once April danced by suddenly it was Halloween and then Thanksgiving, and it felt like our floral season had less of a bittersweet wind-down and more of an abrupt stop. We took a short break for the beginning of November to let our brains and bodies hard reset in the Mexico heat to prepare for our fall and winter planting season. We finished up a few cool-weather flower tasks, masked up, loaded the whole family onto a couple airplanes and took off. There we found some relaxation, a chance to let our minds wander from the rigid structure of our day to day, and a wealth of inspiration. So let me give you a little update before I move on to what I find most exciting right now:
We are breaking down our summer field, digging and storing dahlia tubers, cutting the last of the strawflower blooms, and planning our crop rotation. These little fields are on the side of a mountain, uneven and full of rocks, so everytime we expand the field a new rigorous amendment process begins. It's remarkable how much change happens from season to season, the novelty never wears off.
Speaking expansion, we started a new cool flower bed for early spring with snapdragons, stock, agrostemma, larkspur, and a ton of other winter hardy flowers. We sowed seeds and planted established seedlings in October and I was thrilled to see their progress upon arrival home. Those rows are hooped and after a very close call with the recent snow, these babies are covered with frost cloth when the temps drop below freezing and they look very happy and healthy despite getting nipped.
We have also added a much larger perennial garden full of gorgeous roses, lupine, irises, and a few other surprises for the spring. The tulips are in the ground, and succession is planned. The hoophouses are being prepped and planted and we are well on our way to filling them with goodies for Valentine's Day and Mother's Day.
But perhaps my favorite new addition is our new line of wreaths. Let me tell you, these are so much fun and each one is made with an abundance of love and attention. The vines are cut from the woods around our farm, soaked, hand-wound, and tied to make delicate but sturdy frames. Then they are loaded up with foraged boughs of evergreens, holly, magnolia leaves, pinecones and other gorgeous textures to create wild and woodsy shapes, each one completely unique. They can be made to order over at our online shop where you can select the style and size, and leave short notes about what you may or may not want included. Our winter wreaths come in two different sizes, around 18" for the small, and "24 for the large, and you can choose from three different styles.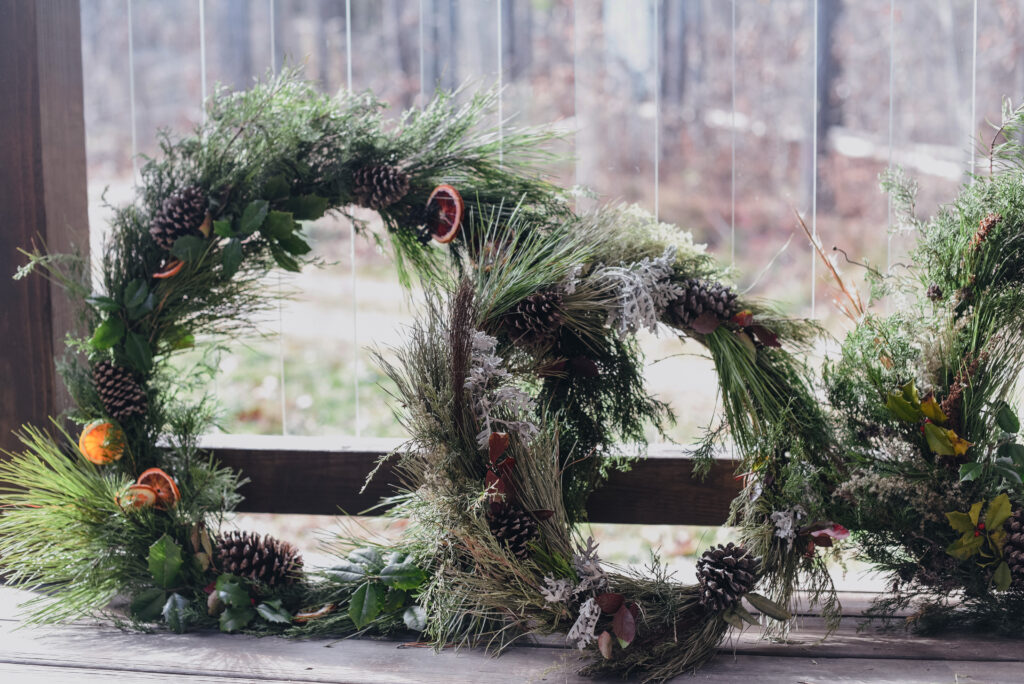 The full green is a more traditional style winter wreath loaded with cedar, pine, and holly, that may come with accents of eucalyptus, fluffy dog fennel, pinecones, and other foraged seed pods, grasses, and greens.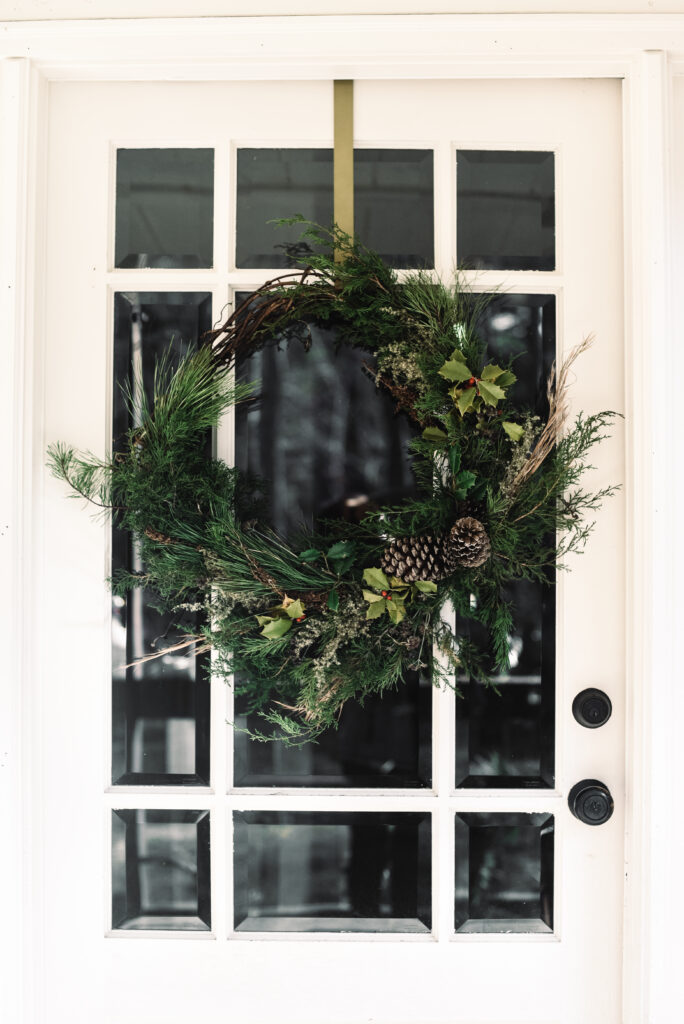 My favorite of the three is the crescent shaped wreath–it feels a little more wild and sculptural. Mimicking the shape of the crescent moon, this wreath also gets a base of evergreen that builds out from a focal point of pinecones, dried flowers, herbs or other fun textural items.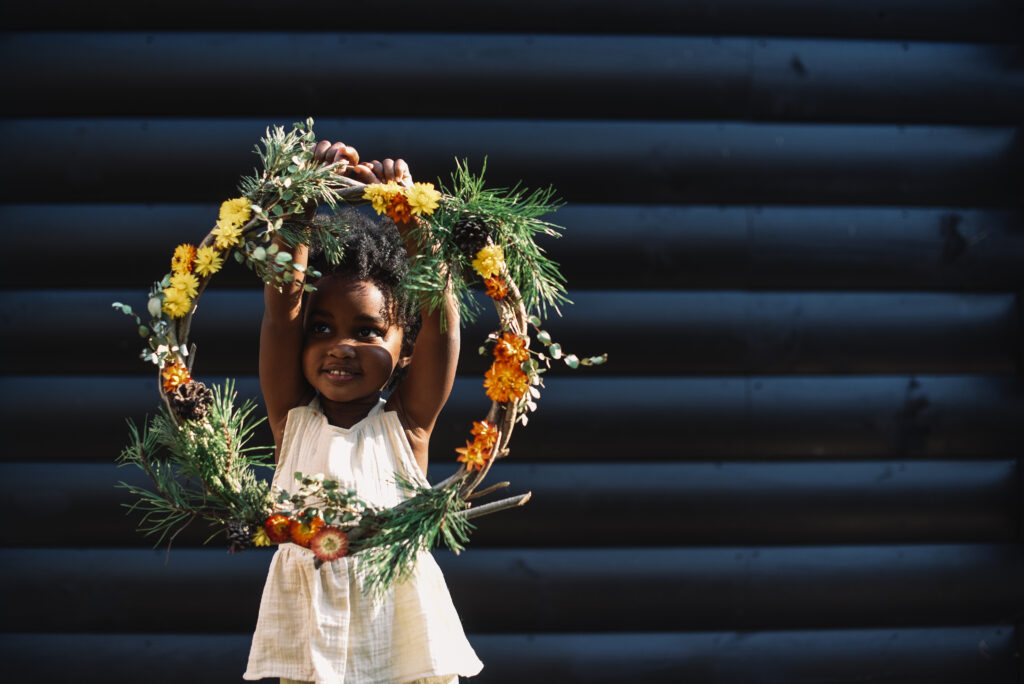 And last but not least is the decorative option. Each of our wreaths is suitable for indoors and out, but this one definitely feels like it could be a year-round indoor design staple. It's our more playful option with lots of color. They're adorned with strawflower, statice, gomphrena, and other fun botanical elements, and they make me feel like I've been visited by sweet little seasonal fairies. So far they've been a bestseller at the market, and keep your eyes peeled throughout the year; they may make a comeback before the next holiday season.
We have all of these items as well as some other exciting new products, like our CBD chocolates and the totally gift-worthy mugs and vases, on our website and for sale at our last two markets of the season: the Holiday Market at Oddstory Brewing Co. on Sunday, December 6 from 11 AM – 4 PM, and next you will find us on Saturday, December 12 at Powelldise Hôtel & Lounge: A Masked Christmas Market Soirée, an event hosted by POMKT at The Moxy. We can't wait to see you.
2020 has somehow felt both incredibly boring AND action-packed, and we are forever grateful that we have our friends, family, and customers here with us to keep us (at least somewhat) sane.