Life has been a whirlwind these past few years. Some parts have been crazy stressful and some parts have been crazy tears of joy. And before I can began to tell you of how this farm idea started, we kind of have to go back to talk about how we ended up in Chattanooga. So here is our story.*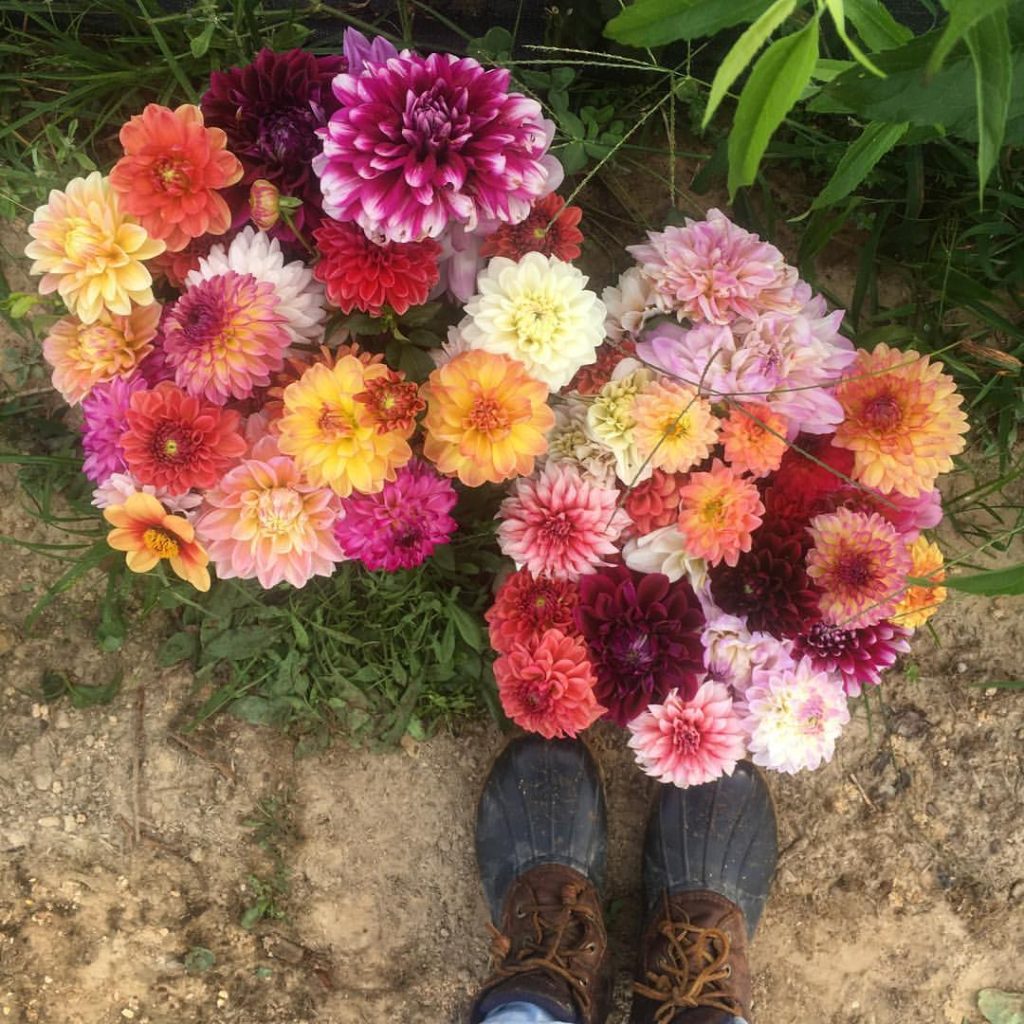 Andrew and I were living in Cookeville, Tennessee when we first began dating. After one month of dating, we were hit with our first big obstacle: Andrew was diagnosed with cancer. For those that don't know him, he was never sick. He doesn't like much fast food, he naturally eats healthy, and he doesn't have many vices. He was young and fit. It was unexpected and upsetting, which I suppose is how most loved ones of cancer patients must feel. Thankfully, after a sudden surgery, chemotherapy was taken off the table. We ended up closer than ever and ready to take on life.
Within the next year, we welcomed a beautiful baby girl into the world. We named her Jette Monroe. She is a sensitive and sweet soul that brings a smile to everyone's face that meets her. After we got over the changes of adapting to a life with a child, we decided to make a big decision of hitting the road in a RV before Jette started school. It would be the beginning of a grand adventure. We are young, energetic, and eager to explore and travel! To make a long story shorter, I will spare a lot of the details at this point – we rented out our house, sold some unnecessary belongings, I quit my photography job of 10 years, Andrew would work on the road, and we bought a truck and RV to live our life on the road.  On July 1, 2015, our new adventure began!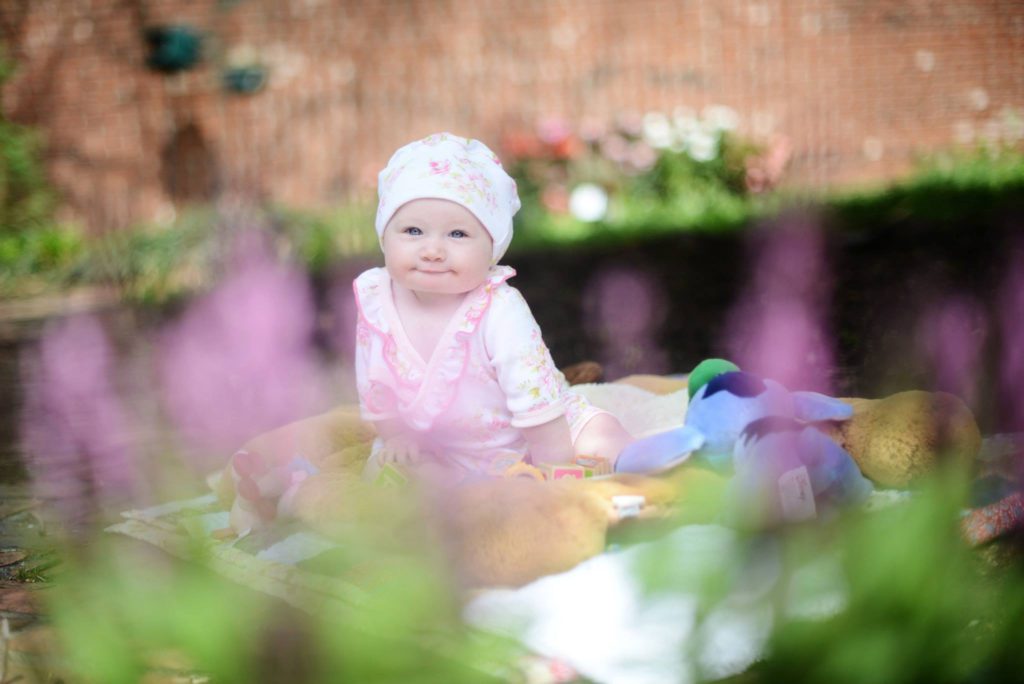 As life has a tendency to do, we were in for another unexpected surprise and it wasn't in the cards for us to get very far. We were visiting with friends in Bridgeport, Alabama for our first stop for the 4th of July holiday. That evening, Andrew became ill and we went to an urgent care clinic the next day. Because of his history, we were immediately referred to go to a hospital. This is what initially brings us to Chattanooga: Erlanger was the closest big hospital around. After a sleepless night and many tests and scans, it was discovered that Andrew had a softball sized tumor that had formed in his abdomen. This is probably one of the most difficult times in both our lives, and I feel selfish even writing that as he is the one who had to endure more than I.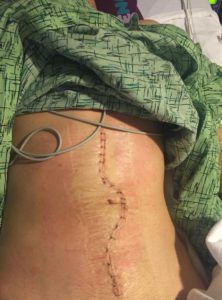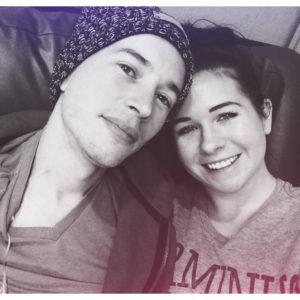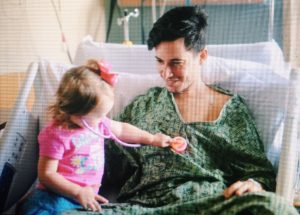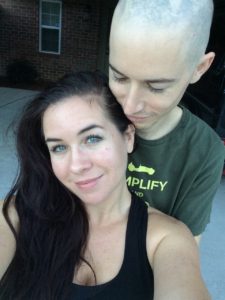 After multiple procedures and being unsure of the nature of the tumor, they decided to move on to surgery for removal. It was a tricky surgery because the tumor was behind his organs and in front of his spine. His doctors were wonderful and they successfully removed the tumor. After we received his biopsy results back, it was confirmed that his cancer had come back. We were pretty devastated. Chemotherapy was arranged and our grand adventure plans for the present and future began fading.
Thankfully, chemotherapy was very successful and a couple of months later, we were free from the hospital. It was hard and grueling on our family. We had a very skinny and pretty hairless Andrew, but he was still in good spirits. He always amazes me.  After some hard conversations, we decided to sell our truck and RV and to make Chattanooga our home. We had both always loved the area, and with future appointments and scans, it wouldn't make sense to be on the road for extended periods of time. We found a small rental home downtown and began our life in a new town.
This was a pretty big turning point in my life as I was now unsure of the direction I wanted to pursue personally. Was I to go back to photography or pursue another interest? Was I to become a stay-at-home mom? I would never knock this job, by the way, as it is tremendously hard in it's own right, but it was never a route I thought I could take. I have always loved having a job and working! I had many old clients and friends ask if I was going to pick the camera back up, but honestly, even though I LOVED the people I got to meet and the special moments I got to capture, I wasn't happy with all the time I had to spend on the computer. I hated it. I had even experimented previously with hiring out my editing to lessen my desk sitting, but the results never turned out the way I wanted and I would end up redoing it anyways. I decided photography wouldn't be the route I would pursue on a professional level. I decided that what I really wanted was to be outside. I adore growing flowers and admire gardens. I wanted to be in nature.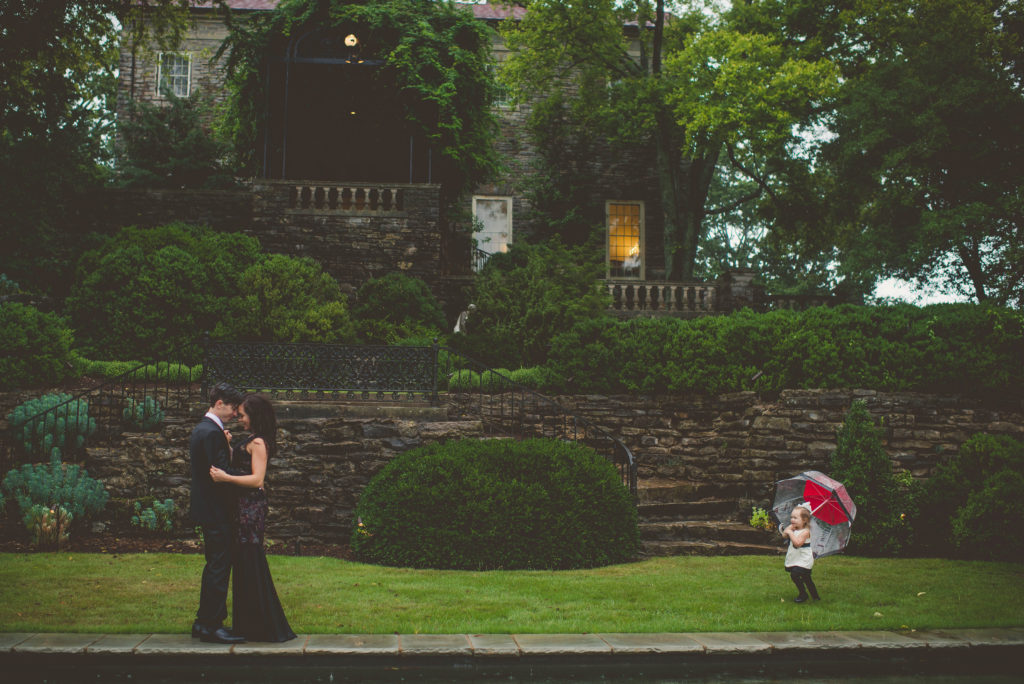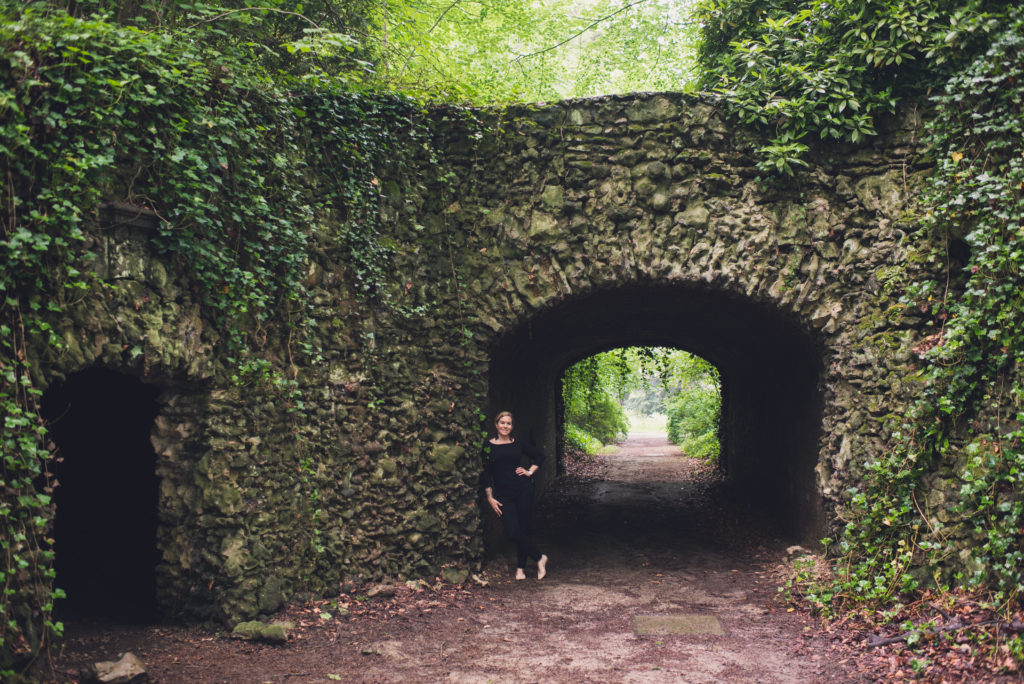 The next venture I pursued failed. It kind of hurts to write that still, but I learned many lessons and don't have any regrets. As we looked around Chattanooga and were enjoying our new home, we realized that Chattanooga was lacking a botanical garden. With support from my husband, I began scheming and planning. This venture went as far as being under contract for the land, having rezoning meetings with the city planning agency, meeting with the neighbors, hiring a traffic engineer and coming up with plans, hiring landscape architects with designs for the gardens… and right before the final planning meeting where they would decide our rezoning fate, it fell through. The planning agency had expectations that we would never be able to reach on a financial level for the nearby roads and we had to pull out from our rezoning attempt.
The Chattanoogan ran a small article about our attempts that you can read here.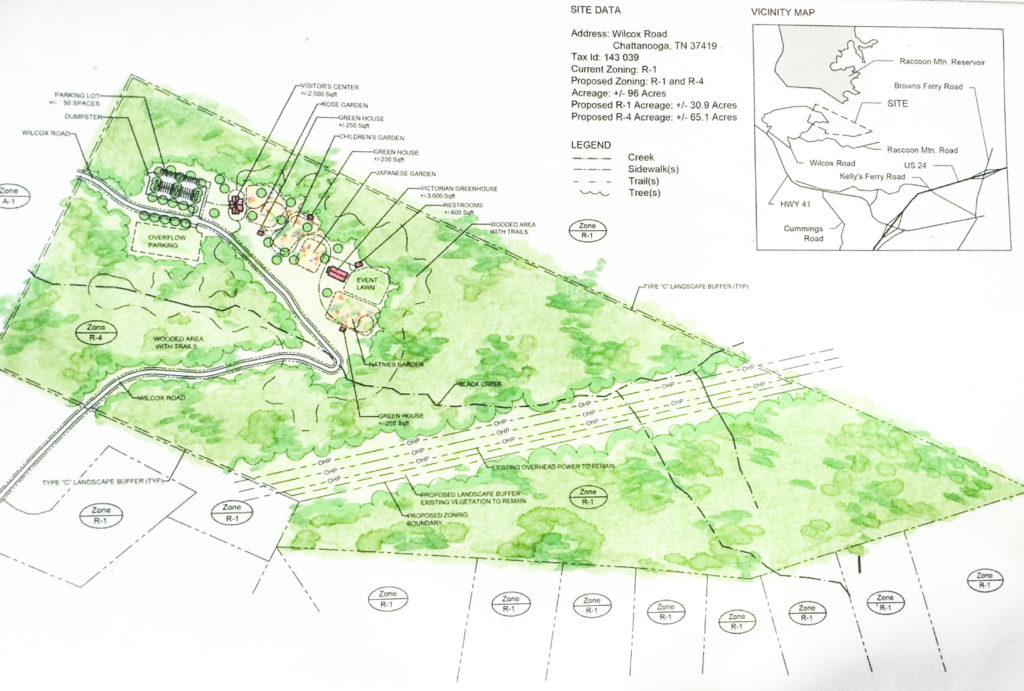 I made one more attempt with an organization who reached out to me from a newspaper article that had read about our botanical garden plans. But alas, that also wasn't meant to be. Forgive my vagueness, but I feel better to keep the other organization anonymous. After all the work put into these plans, I was pretty crushed at this point.
Andrew was my rock through all of this and always supportive of me. I couldn't have asked for a better partner in life. He never has pushed me to start working, I am just one of those people who can't sit still! At the time of the planning for the botanical garden, we were renting a small home downtown and when the botanical garden plans fell through, we decided to settle down and focus on our family. We started looking for a home with some land so I could create my own small gardens for personal enjoyment. Finding land at an affordable price in Chattanooga is pretty difficult, but eventually we found our way up on Signal Mountain.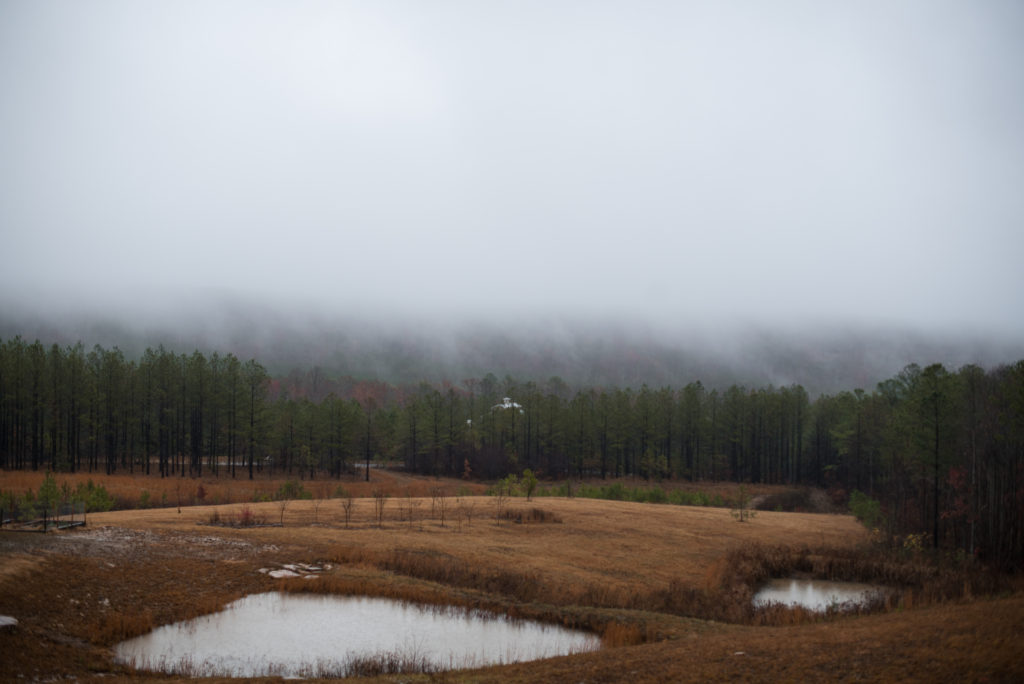 During this process, I had stumbled across Floret Flower Farm and became intrigued. Flower farming was something I hadn't considered, but it definitely peaked my interests. I began to study. I read books, blog posts, watched youtube videos, visited flower farms, went to master gardener classes, gardening workshops and symposiums, and slowly, began to wonder if it was something I could really do.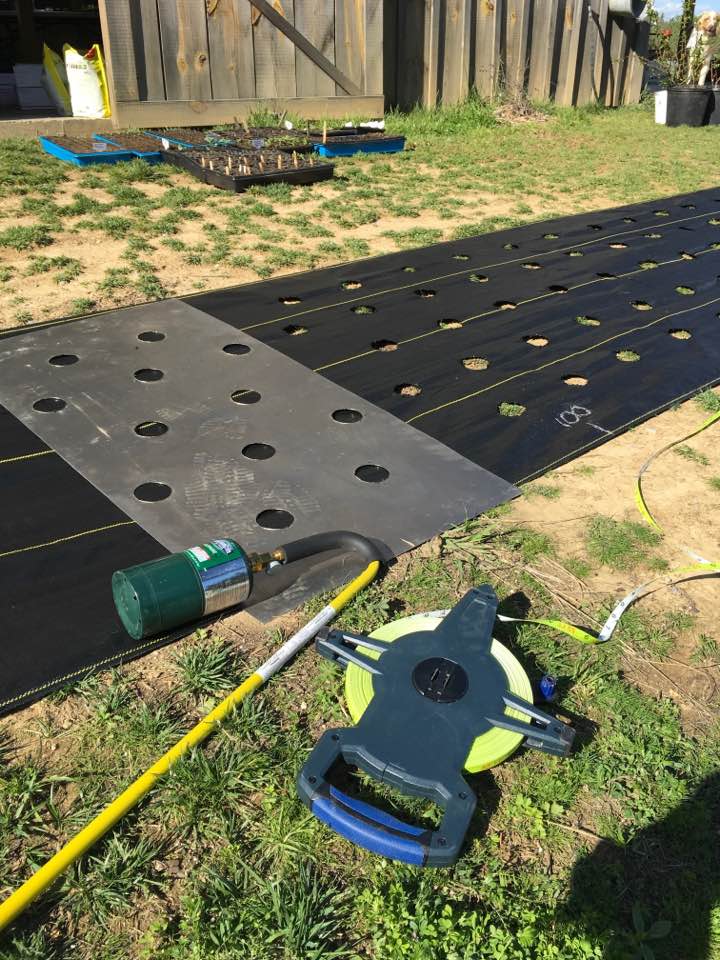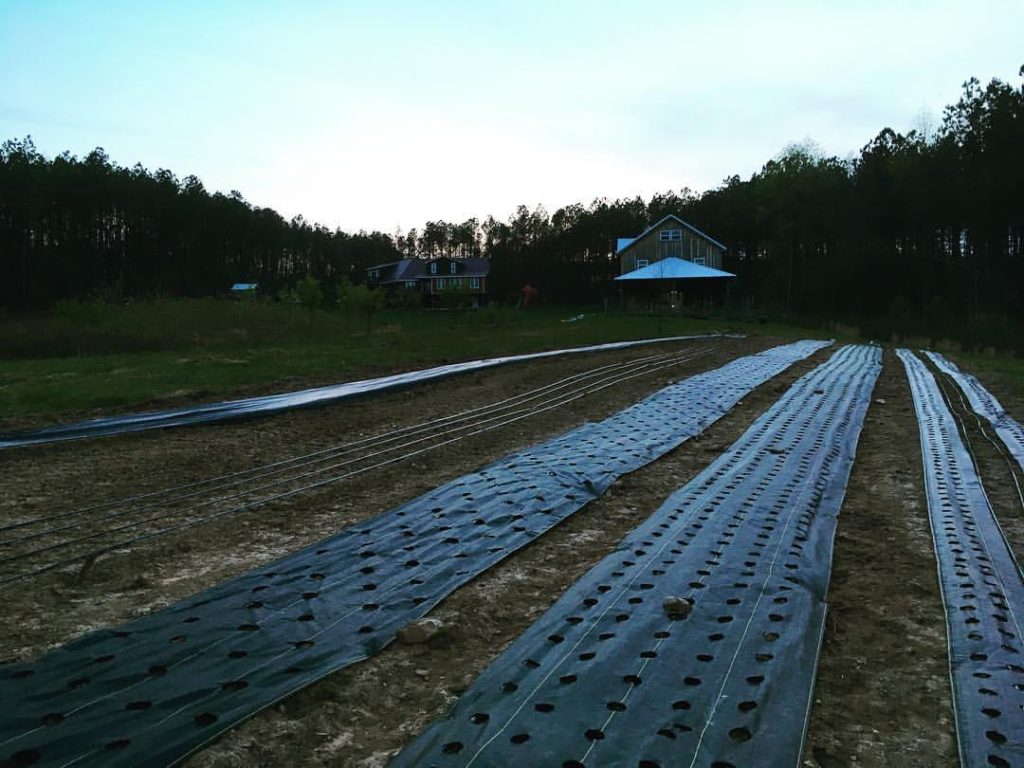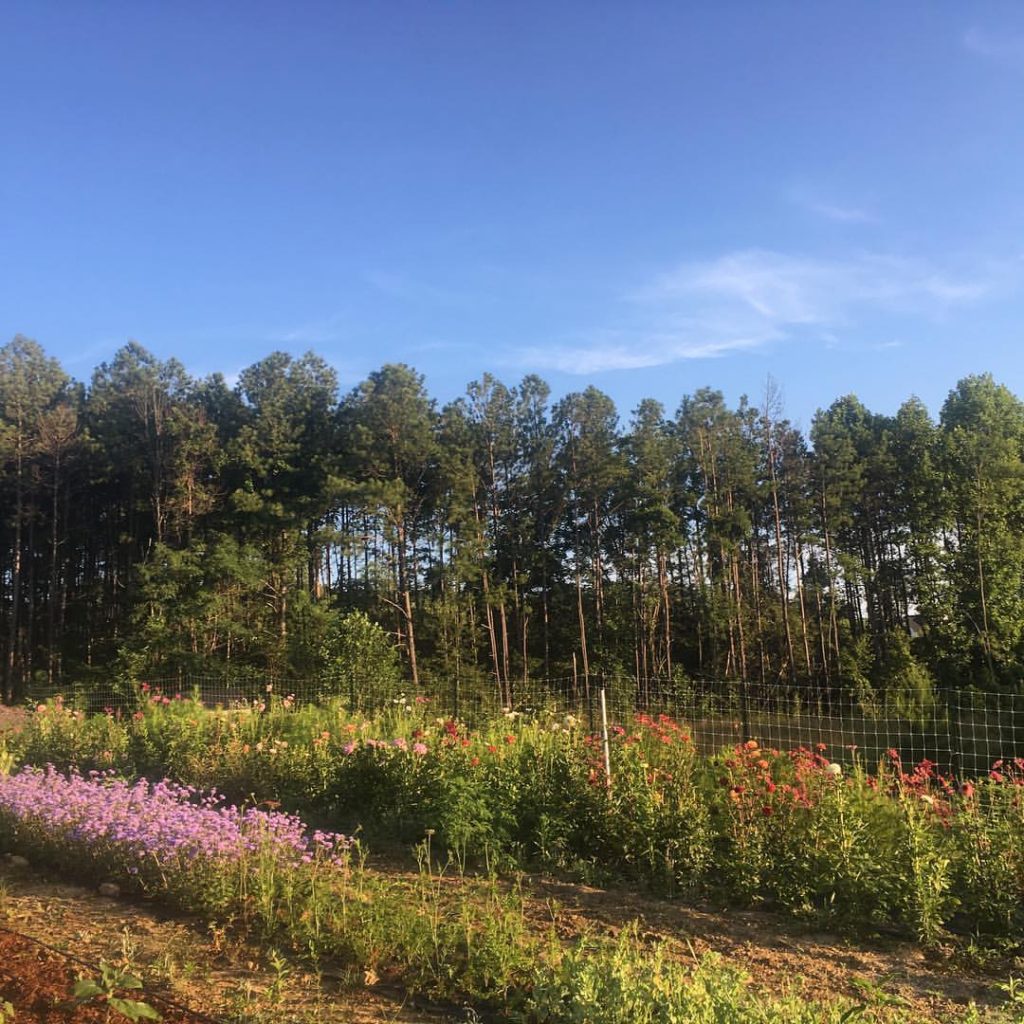 The first year, as I have a tendency to do, I went full steam and planted thousands of seeds and bulbs as trials to see what worked. I enlisted help from my friends and family. And my studying had actually paid off, almost everything bloomed! It wasn't perfect, but it was such a deeply satisfying moment to see all my hard work literally blossom before my eyes. I was covered in flowers and hadn't even applied to any local markets. Thankfully, through a friend, I made a connection with a local florist and sold my first flower buckets. It was definitely a rewarding moment.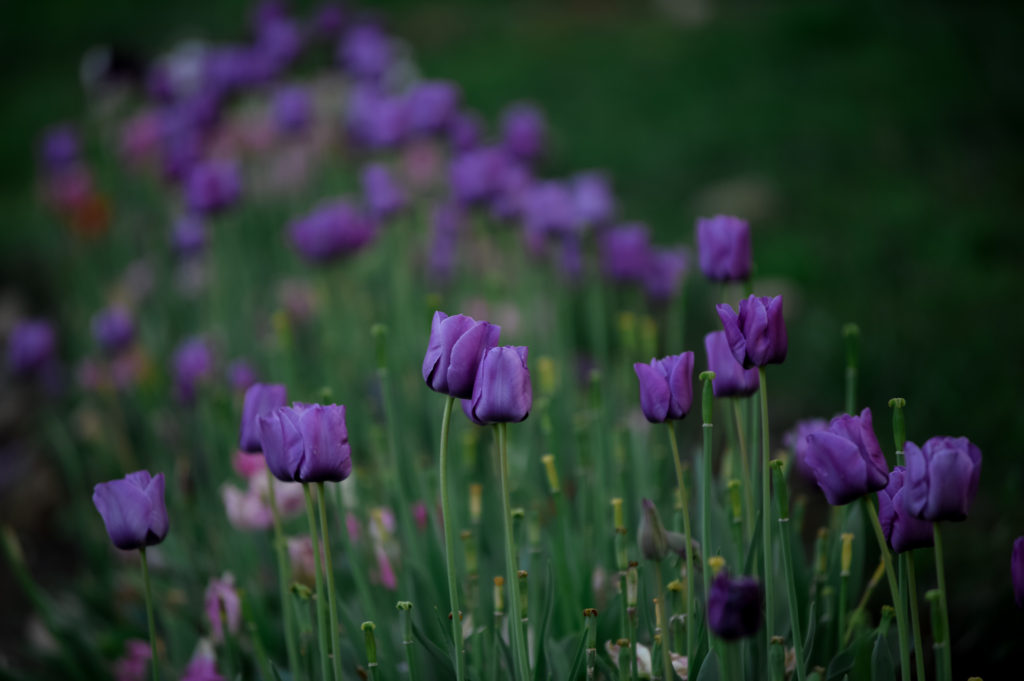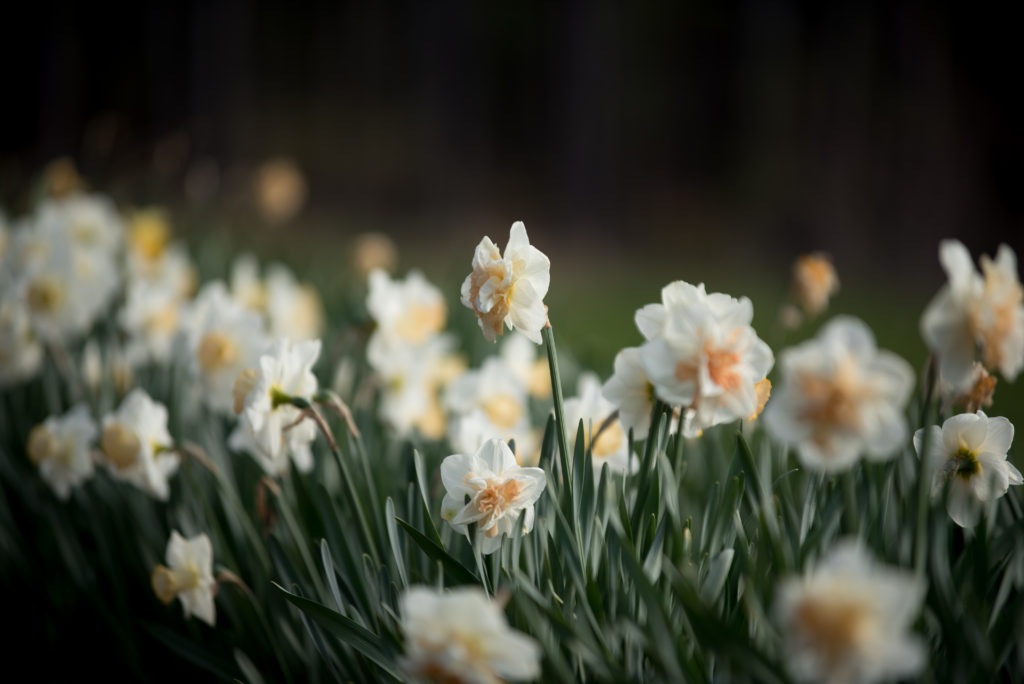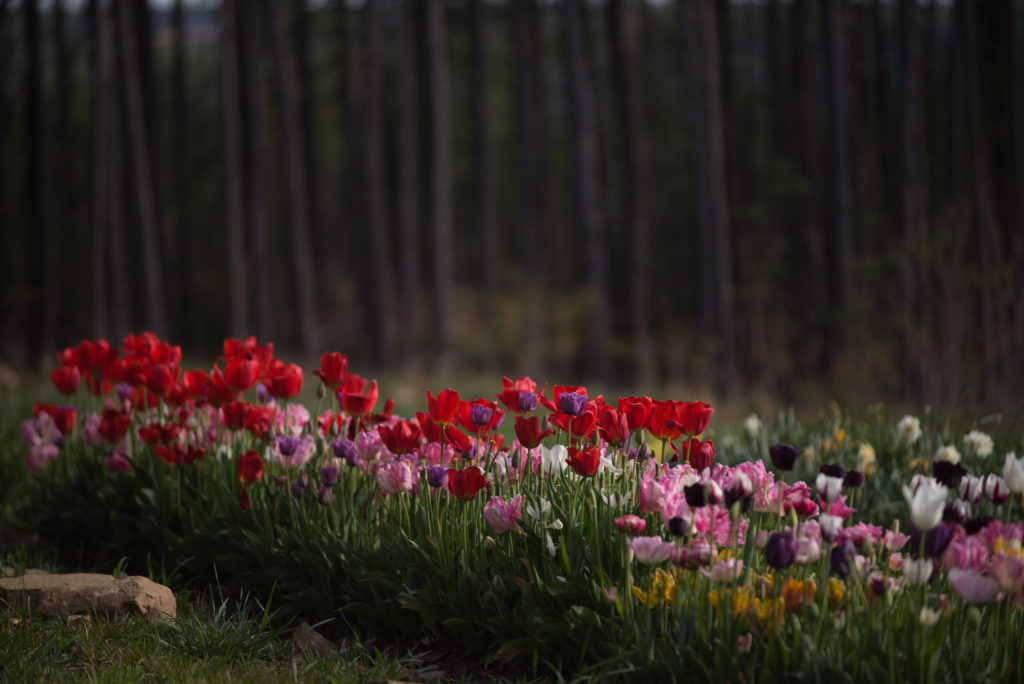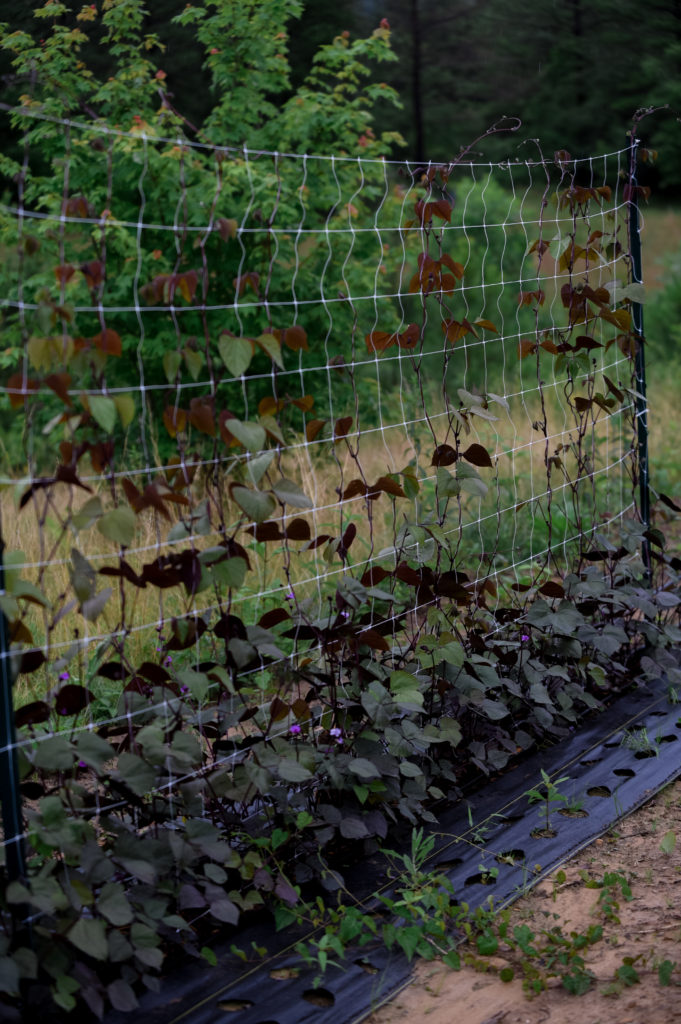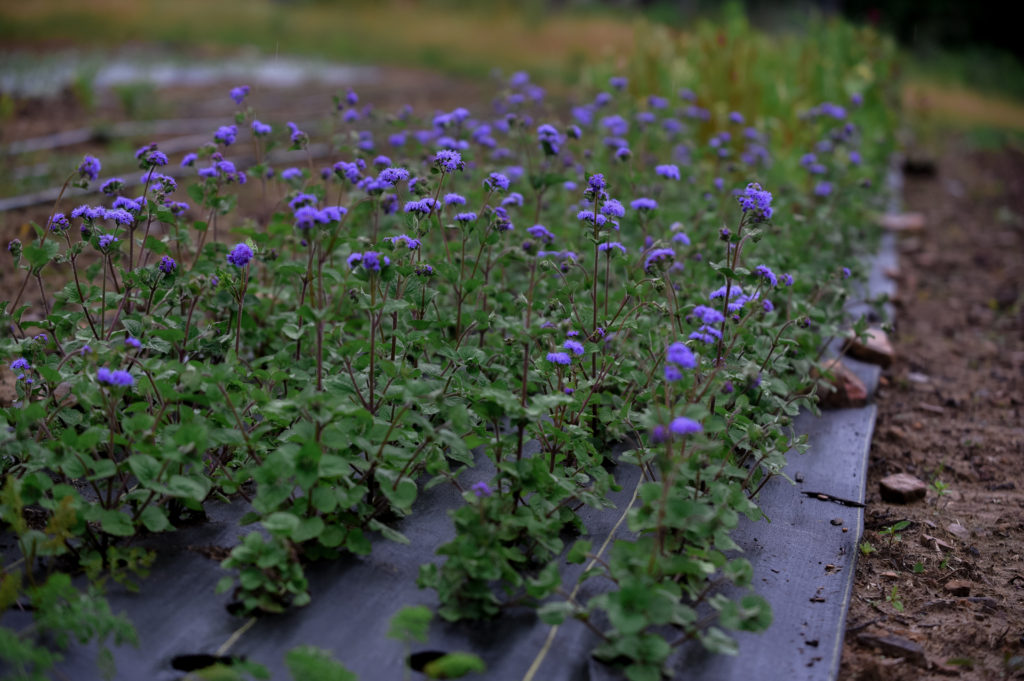 And here we are. We are on our second season, we have a name for our farm, and support from family and friends. I know farming isn't the easy choice to make for a career, but I am immensely happy with this lifestyle.
*In order to keep this article from getting too long, so much has been cut out – there were many other amazing moments in our lives that aren't written about here. Some good, some sad, as life is. These are just some of the pivotal moments that shaped our decision to where we are today. Our family has had its hurdles, but we also feel extremely fortunate to be where we are today.