Thank you for stopping by to learn more about our hemp. Listed below is more information about our farm, hemp, the uses of hemp, the products we offer, where you can find our products, and other useful information. We really wanted this article to be a one-stop shop to answer some of the most basic questions we get about our hemp, but it has become a little long-winded! If you have any questions, please feel free to send us an email at jolijardinfarm@gmail.com.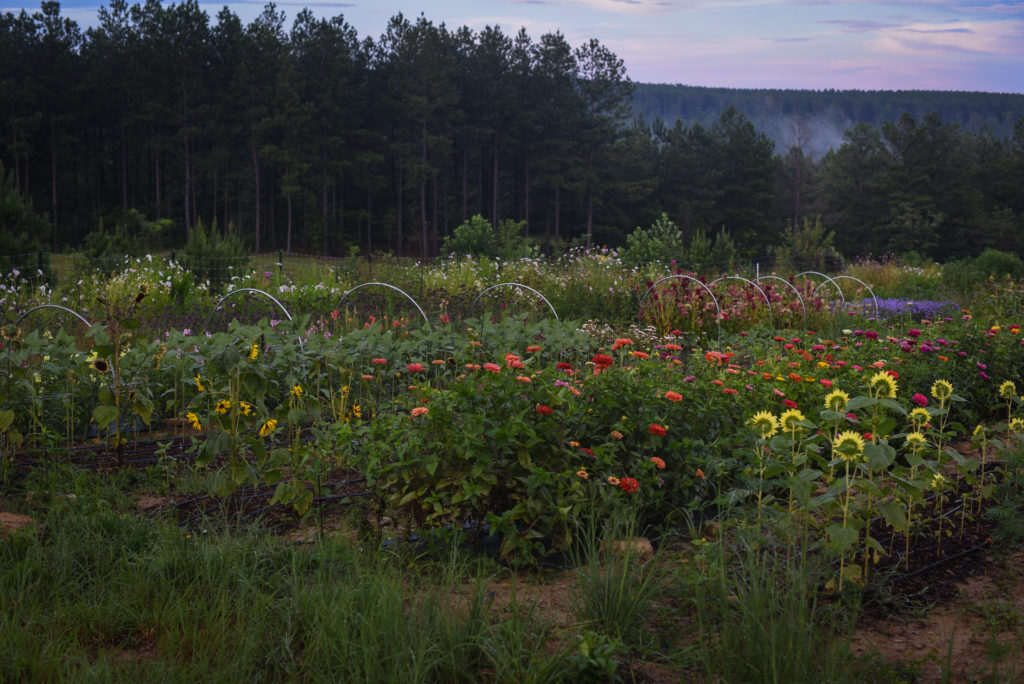 About our Farm
Our farm started in the fall of 2016 and we are now in our fourth growing season! We are a cut flower farm and we sell our flowers to florists, through retail locations, and through our pop-ups out of our old Mercedes van, named the "Blumenwagen" As with our flowers, we grow our hemp flowers using organic and sustainable growing practices. We strive for biodiversity and continually educate ourselves on sustainable agricultural practices. We use different animal manures for fertilization as well as vermiculture methods. We use no pesticides on our crops. We are a small farm family and we handle all the growing, harvesting, processing, and packaging on our farm.
What is hemp exactly?
So this question gets asked a lot. There is more than one type of cannabis plant. Cannabis sativa is the plant known for its medicinal and psychoactive properties, but a subspecies, Cannabis sativa L. (the "L" is in honor of botanist Carl Linnaeus) is more commonly known as hemp. If you haven't seen or smelled hemp in person, it looks and smells exactly the same as Cannabis sativa. There is no way to tell the difference unless you know where your plant comes from or chemical testing has been done.
The whole hemp plant has a myriad of uses. The hemp seeds are edible and can be used in breads, cereals, granola, and more. The oil is useful for ink, paint, cosmetics and personal care products. Fibers from the hemp plant have been used for thousands of years for clothing, paper, carpets, rope, etc. Hemp has even been used in building materials and composite panels in automobiles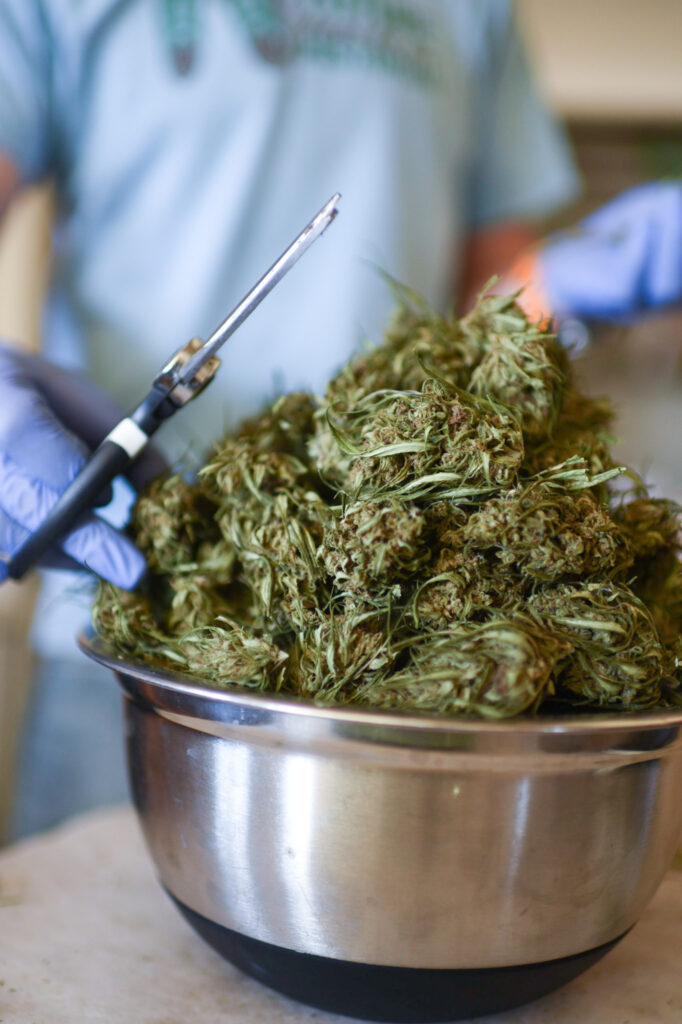 Hemp is pretty versatile but it doesn't give you the "high" associated with the Cannabis sativa strain due to its low concentration of the psychoactive substance tetrahydrocannabinol, most commonly known as THC. In the state of Tennessee, it is required that the hemp grown contains less than 0.3% Δ9-THC. Both of the hemp strains we are growing are below that limit.
What's the big deal about CBD?
So you have probably seen CBD listed in just about everything. From gummies, to cocktails, to dog treats, to lotion, and more. Let's go over a very brief summary of why CBD, since it's legalization, has been such a big hit.
In the 1990s, scientists made a big discovery in how marijuana affects the body – the endocannabinoid system or ECS. The ECS helps our bodies maintain proper temperature and blood pressure, balance of fluids, a sharp memory and mood, the ability to sleep, and more. When something happens to affect one of these balances, the ECS kicks in to return the body to homeostasis.
The ECS includes natural occurring substances called cannabinoids. Cannabinoids are also present in plants such as Cannabis sativa. The cannabinoids in the human body are called endocannabinoids and those found in plants are called phytocannabinoids. Within our bodies are receptors that react with the cannabinoids to work towards maintaining homeostasis. They are found throughout the body including the nervous system and in various organs.
After discovering that THC interacts with these receptors in the body, and learning more how THC reacts with these receptors, scientists have been working hard on researching in what other ways the Cannabis sativa plants reacts with our body's ECS. There are over 80 different cannabinoids found in the cannabis plant. Cannabidiol or CBD is one of those cannabinoids.
Let's talk about the benefits of CBD and why we make CBD products. Because of FDA regulation, we can't claim our CBD has healing properties. You may look at the information we provide or from what you research to decide for yourself if CBD could be beneficial to you. On June 25, 2018, the FDA approved EPIDIOLEX® (cannabidiol, CBD) oral solution for the treatment of seizures associated with two epilepsy syndromes – Lennox-Gastaut syndrome and Dravet syndrome – in people two years of age or older. Like THC, CBD has been shown to be a pain reliever, it can work together with stronger medications to counteract side-effects, reduce inflammation, help treat mood disorders, and even reduce cancer cells. We have heard from friends and clients that our salves and balms have helped the arthritis in their hands and have helped with inflammation. We have several friends that use CBD for their anxiety. You may have different results from using our product. We have a lot of customers open to trying it because very rarely do people have side effects (and if you do, please stop using the product immediately and consult your doctor). More studies and trials will have to be completed before any substantial medical claims are made for the use of CBD, but we are very excited to see what the future holds.
Click here for a list of clinical studies and case reports.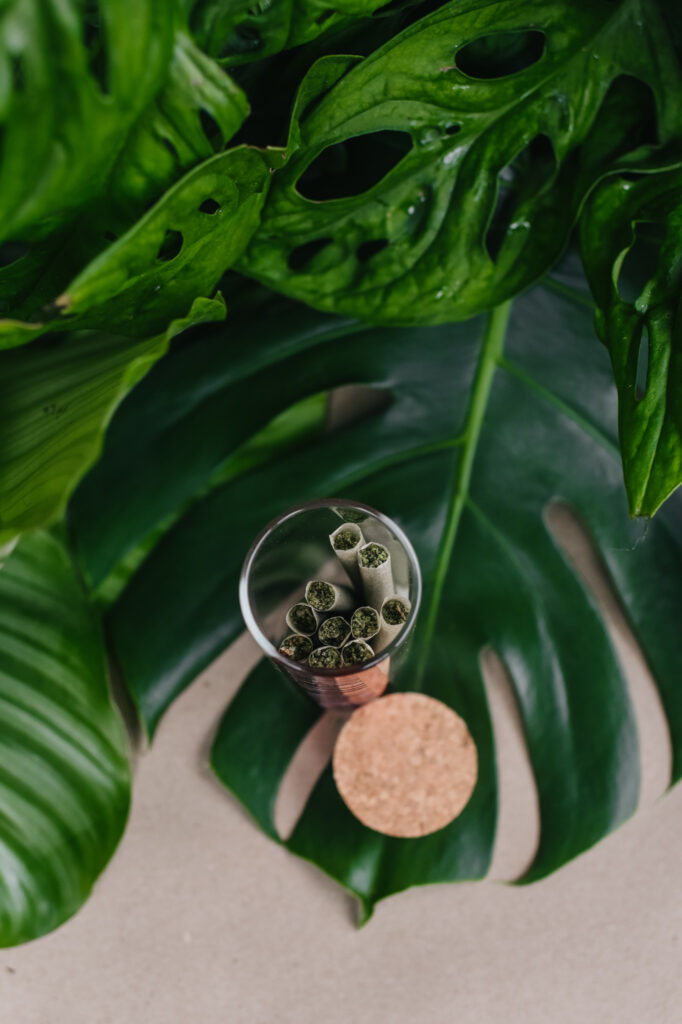 About our hemp
For the 2019 growing season, we grew two different varities: Cherry Wine and BaOx. Our farm has a hemp license (#BC000201) and a greenhouse license (Certificate # BCOL-BANQAN) through the Tennessee Department of Agriculture. If you would like to learn more about Tennessee hemp rules and regulations, forms and publications, hemp activities, hemp crop history, or about getting started in hemp, click here!
If you have run across our products at one of our wholesale locations or one of our pop-ups, you would find our hemp products packaged in 2 different color palettes. Our Cherry Wine hemp is packaged with a red label and typically in a silver-lidded jars and our BaOx is packaged with a gold label with gold-lidded jars. We will be expanding our varieties grown this year.
We get our hemp seedlings from Canvast in Nashville and this month we are also starting hemp seeds from the same company. All of our hemp is tested through a DEA certified lab located right here in Chattanooga – New Bloom Labs (TN License #0000011117) You can view the test results here.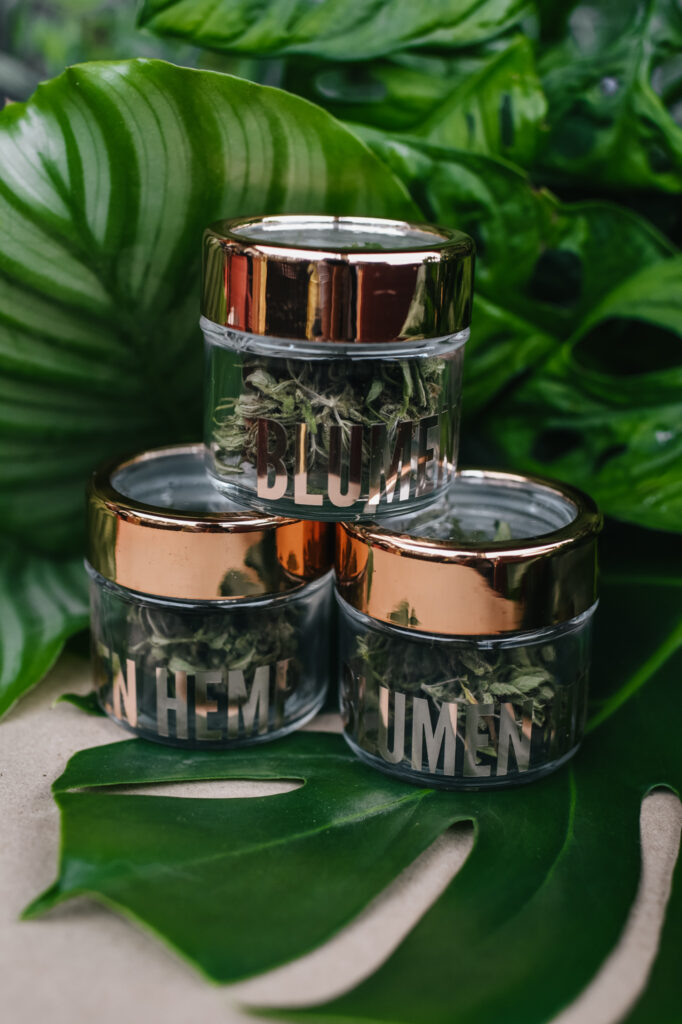 There are two main ways to use hemp. Click here to go to our "Many Uses of Hemp" page to learn more.
If you have any concerns about using this product, please visit your doctor before using. We strongly recommend for women who are pregnant or nursing to talk to their doctor before using. Keep out of the reach of children.